Columbia Global Centers | Beijing Held 2016 Christmas Alumni Gathering
News
Columbia Global Centers | Beijing Held 2016 Christmas Alumni Gathering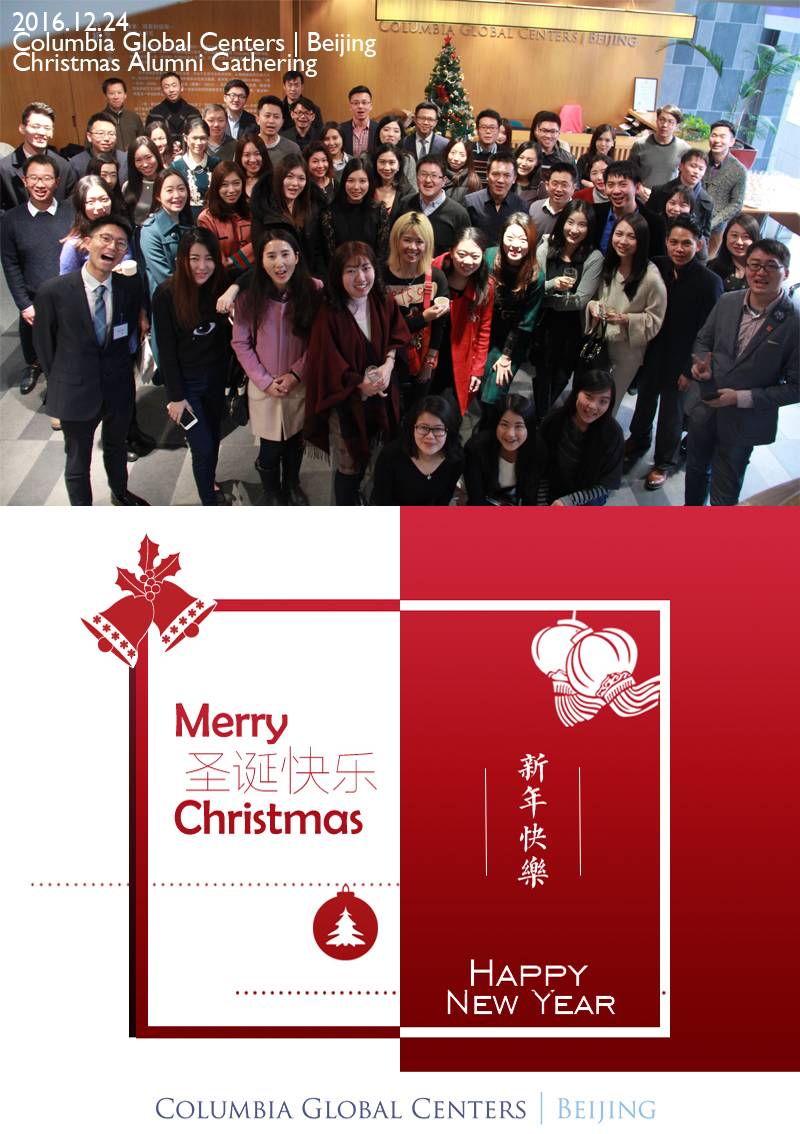 On Dec 24th, Columbia Global Centers | Beijing held the 2016 Christmas Alumni Gathering, which was joined by nearly one hundred alumni from fourteen schools including: Columbia College, School of General Studies, School of Engineering and Applied Sciences, Graduate School of Arts and Sciences, School of Journalism, Columbia Law School, Columbia Business School, School of International and Public Affairs, School of Social Work, School of the Arts, Graduate School of Architecture, Planning and Preservation, Teachers College, and School of Professional Studies.
The Center welcomed the alumni and a brief introduction of the Columbia Global Centers was delivered to the guests. As a global hub and an essential branch of Columbia University, Columbia Global Centers serve as the key for Columbia's continuing effort in building globalized higher education. 
The alumni also gained more familiar with Beijing Center's social media platforms such as WeChat and Weibo. The upcoming original column "the Light of Columbia" on WeChat aims to look back upon the past and connect Columbia and China at present. "The Light of Columbia" longs for the participation of alumni, students, professors and scholars to make the column diversified and enriched; thus makes the authentic voices of CU alumni sounding in China's social media. 
Bonded by Columbia, the lively and heated exchanges among alumni became a reflection of campus days and an expansion of new linkages and opportunities.