Date:
July 16, 2017 -

3:00pm

to

5:00pm
Location:
Columbia Global Centers | Beijing
Event Intro 
On July 16 at 3p.m., the CEO and Partner of ZhenFund, Anna Fang will moderate a panel with venture capitalist Tony Jiang and entrepreneurs including David Zhu, WU Bing, and Andrew Hu to introduce their undertakings, share their experiences, and understandings on entrepreneurship as well as their insights about future development. There will be a Q&A session at the end of the panel, providing the audience with the opportunity to engage with panelists directly.
After the panel, there will be an informal and free discussion with alumni and newly admitted students of Columbia University. Light refreshments and drinks will be provided.
We cordially welcome your attendance at this event!    
Speakers
Anna Fang is the CEO and Partner of ZhenFund, an angel investment fund active in China's TMT sector. Anna oversees the fund's investments, portfolio, and operations. Since starting the fund in 2011 with Xu Xiaoping, Anna has managed over 300 of the fund's early stage investments. She also sits on the boards of many of ZhenFund's investments.
Before joining ZhenFund, Anna worked at GE China in Corporate Business Development, responsible for GE's M&A and BD efforts in China. Anna started her career as an investment banker with J.P. Morgan in the New York office covering consumer and retail companies.
Anna is an Advisory Board member of Columbia Global Centers | Beijing and also serves on the Board of Visitors of Columbia College. Anna is also the co-head of Stanford Graduate School of Business' Beijing Chapter.
Anna received her undergraduate degree from Columbia University, and a Master of Business Administration from Stanford Graduate School of Business.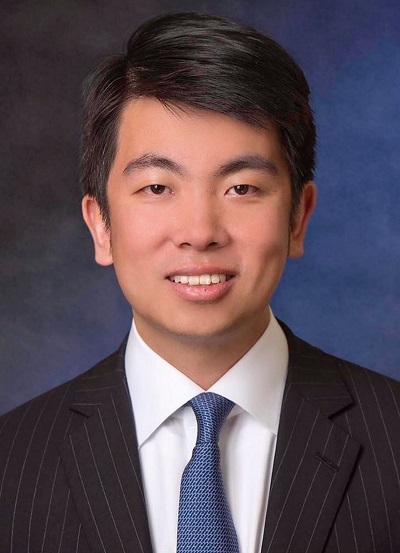 Tony Jiang is a Co-Founder & Partner at Ocean Link.  He has over a decade of investment experience, and leads all investments in Ocean Link's portfolio.  He is a board member of eLong, Qunar, Kaiyuan Hotel Group, Mind Education, and German Ruby Hotels & Resorts. Prior to founding Ocean Link, Mr. Jiang was with The Carlyle Group from 2006 to 2016 where he most recently served as a Director in the firm's corporate private equity division, focused on buyout opportunities in Asia.  He received a B.S. in Electrical Engineering from Columbia University.
David Zhu is the founder & CEO of ResumeHack, a start-up that helps college students with resume writing and career planning using machine learning. His previous startup experiences include an online marketplace for senior consumers and a finance job-search engine which reached series-B stages.
Before becoming an entrepreneur, David worked as a venture partner at Younker Capital, an early-stage venture fund investing in the Internet space, where he led the investment in Kunter.com, an auto service O2O company which received series-B funding from Tencent. David was also an investment professional at Affinity Equity Partners (formerly UBS Capital Asia), a $3.9 billion PE fund. David started his career at Goldman Sachs under the Investment Banking Division in Hong Kong, focusing on cross-border M&A transactions.
David is one of ZhenFund's Entrepreneurs in Residence, a TEDx speaker, and a mentor of Tsinghua University's Career Coaching Program. In his spare time, David enjoys traveling, coding, and playing the piano. David earned his B.A. in Economics from Columbia College, Columbia University.
WU Bing worked at Barclays Capital in New York Wall Street, which is one of the largest multinational financial services institutions in the world, before returning to China to work as a presidential management fellow under the CEO in the leading GIS professional software company.
Wu holds a Bachelor of Science in Software Engineering from Wuhan University of Science and Technology, and a Master's degree in Computer Science from Columbia University.
Andrew Hu is the CEO of WonderMatrix. He was the co-founder of ProsperWorks in Silicon Valley. ProsperWorks is the top CRM for companies using Google and has raised 34 million dollars so far. Andrew used to work at Facebook and Microsoft in the US. He holds a MS in CS from Columbia University and a BS in CS from Zhejiang University.
Time
July 16, 2017 Sunday
3:00 p.m. - 5:00 p.m.
Venue
Columbia Global Centers | Beijing.
West Gate, Core Plaza. 1 Shanyuan Street, Haidian District, Beijing, China.
This event only opens to Columbia University newly admitted students, current students and CU alumni. Please provide you UNI, School and Year of Graduation when register. 
To RSVP, please Click here.