Business Incubation Program: Pioneer Open Mic
---
Innovation and entrepreneurship have always been the driving force for the massive economic growth in China and the world. There is no doubt that they will play even more crucial roles in the fourth industrial revolution. 
Taking advantage of the rich capital resources, top-notch technology services, and advanced innovation parks of Zhongguancun, this new entrepreneurship series will provide communities of Columbia University and other Ivy League schools with access to life-changing opportunities to empower their talents and passion for innovation.
The Pioneer Open Mic program, inspired by the concept "comedy open mics", will build an open platform and exclusive network for all participants where they can exchange business ideas, venture practices, academic and research projects, and other innovative adventures.
We strongly encourage aspiring entrepreneurs and industry practitioners to boost your chances of startup success on and off the stage in our series of activities. Together, this community of possibilities will grow into a strong force that creates a significant impact for people, businesses, and society.
First Roadshow: AI + Education
The first roadshow took place on April 17, 2021 with a particular focus on the AI-powered education business to transform and empower students, older adults, and employees.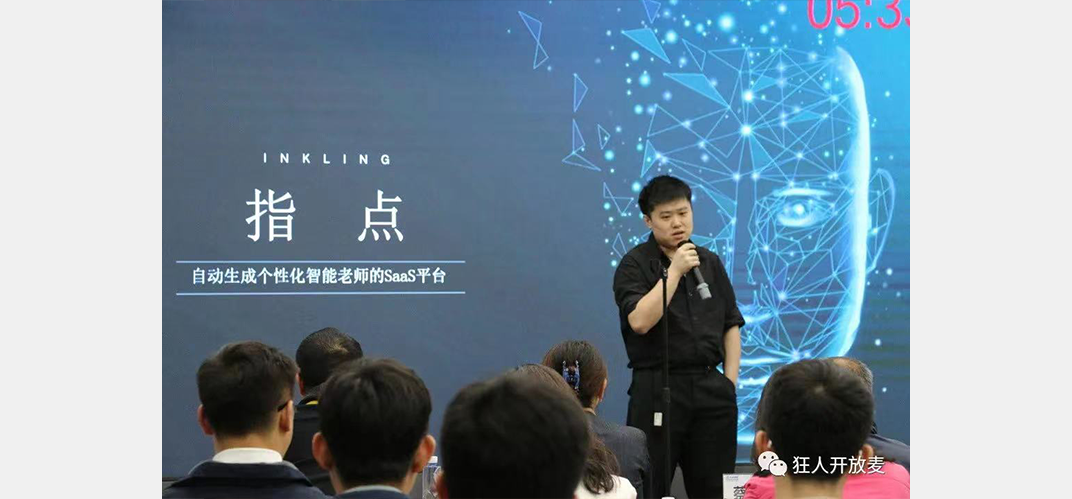 As a serial entrepreneur, Hanxiang Wang talked about his entrepreneurial stories in the education industry, and his "Instruct AI" project, integrating knowledge mapping, data science, and deep learning to improve the efficiency and quality of instructors.
Second Roadshow: New Consumer Goods Industry
The second event on June 26, 2021 invited consumer goods entrepreneurs to showcase their new products and creative business ideas. Read here.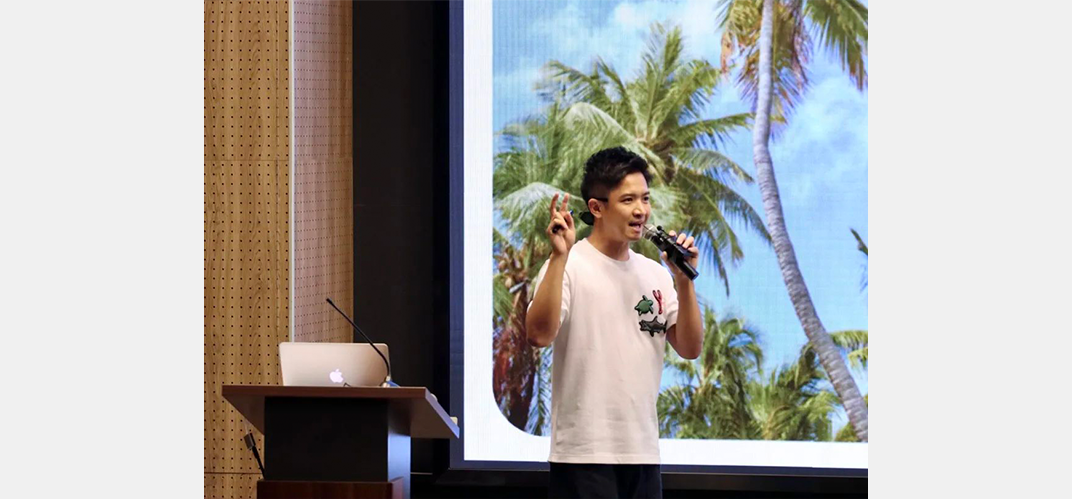 Fang graduated with a masters degree from Columbia University, and was an investor and Vice President of Xinzhongli Capital. Coco 100 is a food and beverages company centered around coconut-created products. His company is dedicated to serving millennial consumers with a healthier lifestyle, starting with beverages made out of coconuts and expanding into various other product lines.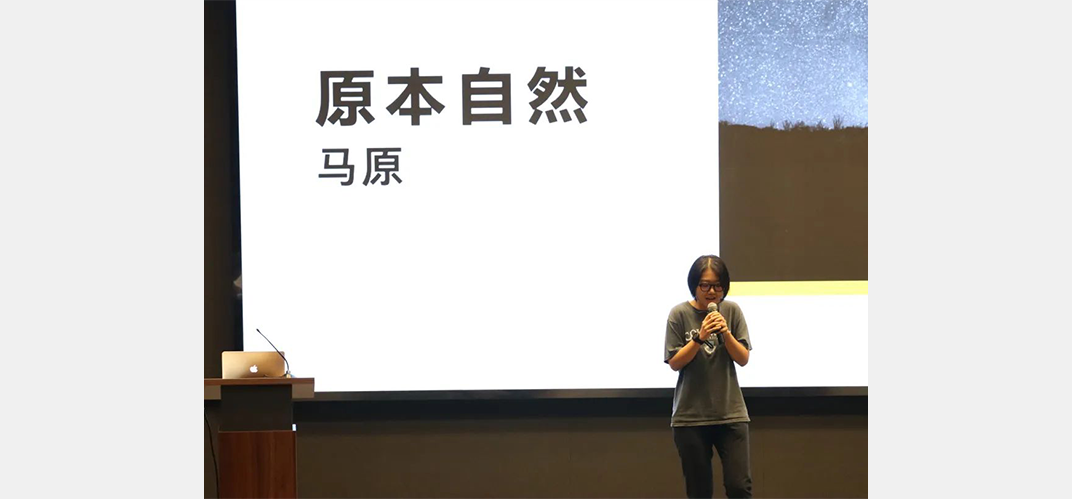 Ma graduated from Columbia University with a Masters in Statistics, obtained an undergraduate degree from Tsinghua University and a PhD degree from Tsinghua in algorithm research. L'Origine is a probiotic beverage company. Its two product lines "Hims" and "Hers" are probiotic solid powder beverages, aimed at providing drinkers with a healthy and convenient lifestyle.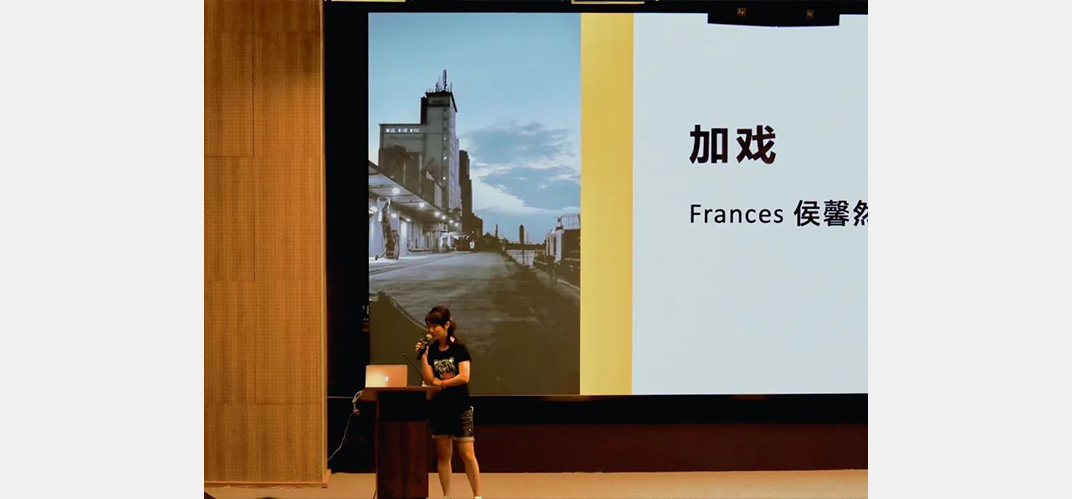 Hou is a serial entrepreneur hailing from Columbia Business School. She was a management consultant at Monitor Group, a Commercialization Manager at Teambition (Alibaba), and pursued her undergraduate studies at Shanghai Jiaotong University in Materials Science. Hou's company Jiaxi is an alcoholic bottled beverage company that seeks to bring to public new ways to enjoy Baijiu. Her inspiration came when she came across a particularly memorable Baijiu cocktail while studying at Columbia. She decided to create a company to bring that unique blend of East and West to China, and has combined electronic music, LGBT and subculture community building in the marketing of her product.
Mentor Program with Industry Leaders
The program is designed to sustainably foster meaningful relationships between alumni and students. The connections made in this program help prepare students and junior alumni for a successful future and leave a lasting impact on our regional community.
Alumni mentors are selected to mentor applicants, especially those who are participants of the Open Mic initiatives for entrepreneurship and innovation, by exchanging start-up and innovative project ideas, sharing their experiences and knowledge of career paths, as well as providing guidance, network, and recourses on business development.
 
Based on the evaluation and growth phase of your project or company, your startup team will be matched with multiple mentors who can advise you on startup operations and strategies, laws and policies, and management problems.
Mentors will be coaching alongside with you for at least one hour per week and more than 10 hours in total.
You will have exclusive members-only opportunities to network with mentors and successful entrepreneurs through our closed-door meetings and events.
Startup/Project Services
Co-Working Space — discounted and cost-effective office spaces for qualified startup companies and entrepreneurs;
Financing Support — connections and cooperation with funds and investors to provide affluent financing opportunities;
Policy Interpretation — resources regarding government policies & programs and business channels;
Market Orientation — industrial connections that promote and grow your business across almost every industry from retail, technology to education.
Connection, Support, and Partnership
Support and partnership opportunities from Columbia communities across the Greater China region.
Connect with Zhongguancun tutors of startup incubators, investment companies, and industry tutor teams as below:
NYU Alumni Club in Beijing
KCLCAA
UOM China Alumni Association
University of Minnesota Alumni Association-Beijing Chapter
UCLA Alumni Beijing Network
Next Capital
Seashell Capital
Jinghe Capital
Frees Fund
Danhe+ Capital
Phoenix tree Capital
Sequoia Capital
Leap Capital
Amphora Capital
Lanxi Capital
Warburg Pincus
Hony Capital
Miracle Plus
Zhen Fund
Hongtai Aplus
Oriza Holdings
Innoangel Fund
JAC Capital
ZGC Services
ZGC Innoway
Zhongguancun Life Science Park
Administrative Commission of Zhongguanqun Dongcheng District
ZGC Co-Innovation Fund
CYZone
All Columbia students and alumni are eligible to apply.
For Speakers
Please send your resume and business plan as well as other inquires to 

[email protected]

.
For Public Audience
Please scan the QR code below to connect with Beijing Center's WeChat assistant and be part of our vibrant online community.