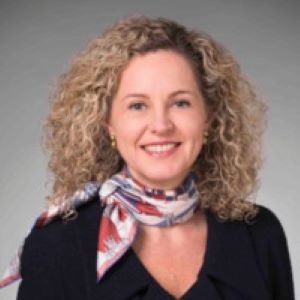 ANA CARLA ABRÃO (2018) 
Market Leader, Oliver Wyman
Ana Carla Abrão Costa holds a Ph.D. in Economics from the University of São Paulo. She was an economist at the Central Bank of Brazil where she worked as a researcher in the Research Department of Banking Economics. She worked as Chief Economist at the economic consultancy Tendências and was head of Modeling and Research/Credit Risk, and later Head of Risk Management and Capital Allocation at Itaú Unibanco.
Ana Carla was Secretary of Finance of the State of Goiás and is currently the head of Oliver Wyman's office in Brazil and partner in the practices of Finance and Risk and Public Policy. Ana Carla has extensive academic production in the areas of credit markets, bank runs, credit banking, real estate credit market and bank spreads. She is also vice-chairman of the Board of Directors of B3, in addition to serving voluntarily on the Boards of RenovaBr, CLP, and Sempre FEA.
---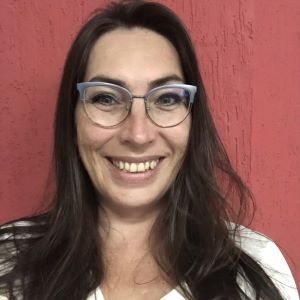 ARIADNE RIBEIRO (2022)
Master Researcher and Doctoral Student in Psychiatry and Medical Psychology; UNIFESP; UNAIDS Community Support Advisor in Brazil. 
Ariadne Ribeiro holds a Bachelor's Degree in Pedagogy (2005) from the Pontifical Catholic University of São Paulo (PUC-SP) and a Master's Degree in Psychiatry and Medical Psychology (2018) from the Federal University of São Paulo (UFESP), where she is currently a Doctoral Student in Psychiatry and Medical Psychology; She also works as Community Support Advisor at Joint United Nations Program UNAIDS Brazil and is a researcher at the Alcohol, Tobacco, and Other Drugs Reference Center.
Ariadne has experience in the field of Psychology, with emphasis on the Construction and Validity of Tests, Scales, and Other Psychological Measures, working mainly on the following subjects: protocol, transsexuals, and travestis.
---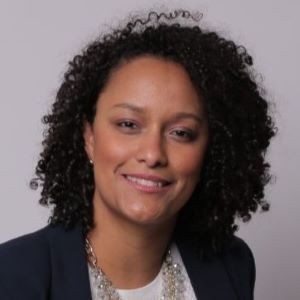 CAMILA BOMBONATO (2022)
Senior Manager Diversity, Equity and Inclusion
Camila holds a bachelor degree in Psychology from Universidade Presbiteriana Mackenzie, a specialization in professional and career guidance from University of São Paulo and an MBA in Project Management from Fundação Getulio Vargas.
She has been working more than a decade in the People area with focus in inclusion, diversity, talent acquisition, management of development programs and employer branding.
She is currently Head of Inclusion, Diversity, Equity and Accessibility at Twitter for Latin America and Miami.
---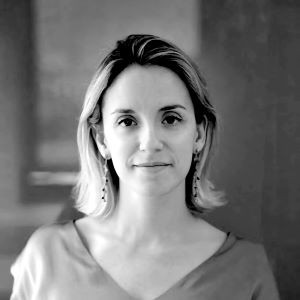 CAMILA PEREIRA (2019) 
Education Director,  Fundação Lemann
Camila leads the work of the Lemann Foundation in Education, supporting the construction of national public policies and partnerships with networks and schools throughout Brazil. Camila has an undergrad degree from the Pontifical Catholic University of Rio de Janeiro (PUC-Rio). She participated in Editora Abril's trainee program and was a Visiting Scholar at Columbia University, where she studied the effective implementation of educational reforms. 
---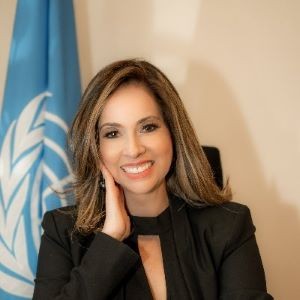 CLAUDIA VALENZUELA (2019; 2020-2021; 2022) 
Director of the United Nations Office for Project Services (UNOPS) in Brazil
Mrs. Claudia Valenzuela took the position of Director and Representative of UNOPS in Brazil in May 2017. In the organization, she leads the themes of project management, sustainable procurement, and infrastructure in the country. She has been working for more than 20 years in the area of ​​sustainable human development and has a diversified professional experience in the governmental and private sectors, performing different management positions in the national and international spheres.
With a double nationality from Brazil and Chile, Claudia holds a Master's degree in Education, she is also a specialist in social management, a specialist in corporate social responsibility, and holds a Bachelor's degree in Social Communication.
---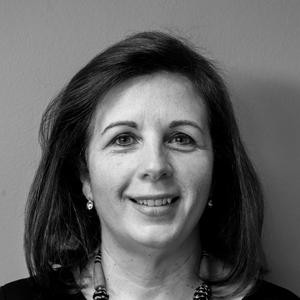 CLEUZA REPULHO (2018) 
Business and Educational Consultant
UNESCO consultant; MEC Policy Director/2008; Member of the Steering Committee of the National Campaign for the Right to Education from 2005 to 2013; Founder of the São Paulo Child Education Forum and the Interforuns Movement in Brazil; At the Lemann Center, Participated in the elaboration of the matrix and the development of the Conviva platform; She was also a participant in the training of leaders at the SM Foundation/Spain; Cleuza has acted as Senior Consultant at Lemann Foundation from 2015 to 2021; She has also worked at Natura Institute from 2015 to 2018; GESTO Institute; ARAPYAÚ Institute; Reference Center for Integral Education; Professor at FGV-RJ of the MBA Course in Educational Management; Reviewer of the Final Years Committee of the Carlos Chagas Foundation. Professor at the Singularidades Institute for the Post-Graduation of Vector; Director of Institutional Relations at Instituto Gesto.
---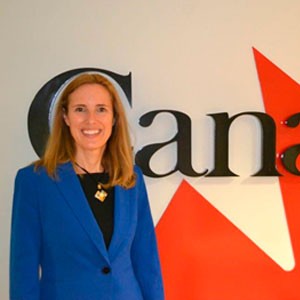 EVELYNE COULOMBE (2018; 2019)
Former Canada Consul  General - Rio de Janeiro
(BSc [Civil Engineering], Montréal Polytechnic School, 1994; MSc Applied [Environment], McGill University, 1996; MBA [Strategic Management], University of British Columbia, 2000) Her career spans more than 15 years of foreign policy development and implementation in Brazil, Chile, Guatemala, Cambodia, and Vietnam, more than 2 years of business and IT consulting, and 5 years of environmental engineering design and construction. Her specialties are in the fields of International Relations, trade promotion, and attraction of foreign direct investment, public and media affairs, performance measurement, strategic consulting, and project management (IT, water, and waste-water treatment).
.
---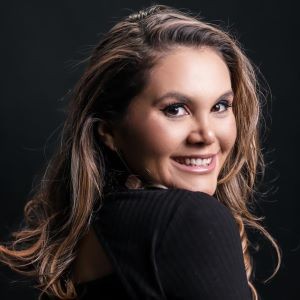 FLÁVIA MAIA (2020-2021; 2022) 
Founder of Filha do Sol, Obama Fellow 2020-2021
Dr. Maia is a descendant of climate migrants. Her ancestors lived and died amidst great droughts in the Brazilian Northeast. She now acts as a global consultant and speaker on climate change and social justice. She is a critical thinker, a social scientist, and a strategic planner with a career of 12 years in government and academia. She holds a Doctorate in Urban Planning and is a certified expert in sustainability, focusing on climate resilience.
She is the founder and CEO of Filha do Sol, an association that accelerates the climate adaptation of tropical villages while empowering women to become ambitious climate leaders. Previously, Dr. Maia worked for the local government of Teresina, where she helped to strategize the acceleration of the local Agenda 2030 and the Women for Climate Program. She also contributed to the United Nations University and the Brazilian Center for Climate as an expert on climate justice.
As a scholar, Dr. Maia did research at the Federal University of Rio de Janeiro in Brazil, the Technology University of Delft in the Netherlands, and Columbia University in the United States. Dr. Maia is also a mentor on the Columbia World Project Inclusive Urbanisms, which advances sustainable planning across the Global South.
For her accomplishments as a change-maker, she was awarded numerous recognitions, including the 2022 Dalai Lama Fellow and the 2020 Obama Scholar. Flavia is also an alumane of CWLN, Cohort 1 (2018).
---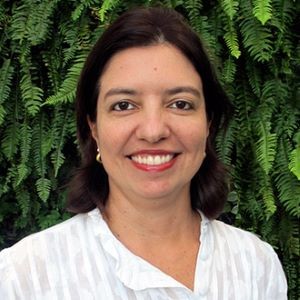 GEORGIA PESSOA (2018) 
Executive Director, Humanize Institute
Georgia Pessoa is a lawyer, with a Master's degree in Environmental Management, an MBA in Business and Economics Law, as well as a postgraduate degree in Intellectual Property Law. Before taking the position as  Executive Director at the Humanize Institute, she worked as Head of the Environment Management of Roberto Marinho Foundation and was Director of Rare in Brazil.
With more than 20 years of experience in the development field and working in several organizations with different competencies, Georgia also worked as Program Manager for the Andes-Amazon Initiative (IAA), at the Moore Foundation (San Francisco - USA), and was Director of Latin America Climate Initiative (LARCI/iCS). As a legal consultant, she worked at WWF-Brasil and FUNBIO. With extensive experience in the environmental field and involvement with the philanthropic community, she signals a connection with a relevant network of professionals who stand out working in the Brazilian government, the private sector, universities and NGOs.
---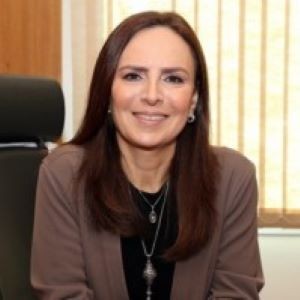 GERMANA BÄHR (2019; 2021-2021; 2022) 
Director, National Institute of Traumatology and Orthopedics (INTO)
Germana holds a bachelor's degree in Medicine from the State University of Rio de Janeiro (1983), a specialization in Homeopathy from the Hahnemmaniano Institute of Brazil (1987), a specialization in Neonatology from Lachnerklinik (1993), residency medicine from the State University of Rio de Janeiro (1985) and medical residency at the Fernandes Figueira Institute (1986).
She is currently Director of the National Institute of Traumatology and Orthopedics (INTO) and Head of Coppead/Audencia Support Units. She has experience in Medicine, with an emphasis on Neonatology. Acting mainly on the following topics: neonatology. Germana is also alumnae of CWLN Cohort 1 (2018).
---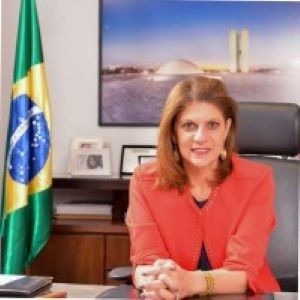 ILANA TROMBKA (2018; 2019)
Diretora-geral do Senado Federal - Brasília
Ilana has previously worked as Secretary of Public Relations; Advisor to the Secretariat for Technical Coordination and Institutional Relations of the Senate Presidency. Acting as head of Parliamentary Assistance at the Ministry of National Integration.
She holds a Master's in Social Communication and a bachelor's in Public Relations from the Pontifical Catholic University of Rio Grande do Sul (PUC-RS). Specialized in Legislative Law from the Federal University of Mato Grosso do Sul (UFMS).
Ilana Trombka is co-founder of the Parliamentary Front of the Brazilian Antarctic Program, which has among its objectives to encourage the continuity of research carried out by Brazilian scientists on the Continent. She is also co-founder of Grupo Mulheres do Brasil, a section of the Federal District. She was also a finalist of the Viva Award 2018 and the winner of two editions of the Public Opinion Award (POP).
---
ILONA SZABÓ (2018)
Co-Founder and President of Instituto Igarapé
Ilona is Co-Founder and President of Instituto Igarapé, a think and do tank that produces research, technologies, and proposals for public policies in the areas of public, digital, and climate security. Ilona holds a Master's in International Studies from Uppsala University in Sweden, she was also a fellow at Columbia University and an affiliated researcher at the Brazil Lab at Princeton University.
Author of three books, including the recently released "A Defesa do Espaço Cívico", published by Objetiva. Ilona is a columnist for Folha de São Paulo and anchor of the podcast Você Pode Mudar o Mundo.
---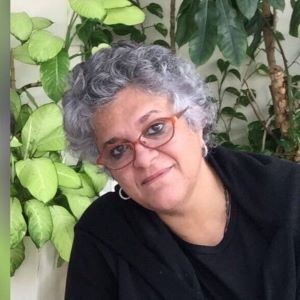 IZABELLA TEIXEIRA (2019; 2020-2021; 2022)
Former Environmental Minister - Brasília
Former Minister of the Environment between 2010 and 2016. Izabella is also Co-Chair of the UN Environment Programme / International Resource Panel (IRP/UNEP) and a member of the UN-DESA High-Level Advisory Board.
Throughout her career, Izabella Teixeira has held different administrative positions at the Ministry of the Environment, at the Government of the State of Rio de Janeiro, and at IBAMA, which she joined in 1984. She played a key role in the negotiation of the Paris Agreement and was appointed in 2012 to serve on the High-Level Panel of Eminent Persons for the Post-2015 Development Agenda.
In 2013, Izabella won the UN Environment Global "Champions of the Earth" Award for her contribution to reducing deforestation in the Amazon. She holds a master's degree in Energy Planning and a PhD in Environmental Planning from COPPE/UFRJ.
---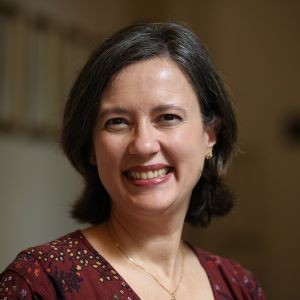 JANA LIBMAN (2019)
Administrative Technical Analyst, João Goulart Foundation, City Hall of Rio de Janeiro
Administrative Technical Analyst at the City Hall of Rio de Janeiro. Jana currently works at João Goulart Foundation in leadership development. She holds a bachelor's degree in Publicity and Advertising, specializations in the areas of Communication and Image, Positive Psychology, Leadership and Coaching, and HR Management. She is also a Carioca Leader at the City Hall of Rio de Janeiro. Jana is also an alumane of CWLN, Cohort 1 (2018).
---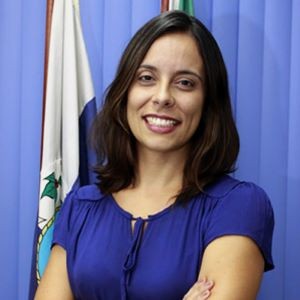 JOANA MONTEIRO (2018; 2019; 2020-2021; 2022)
Professor of Public Policy at Getúlio Vargas Foundation (FGV), Lemann Visiting Fellow
Joana is a professor at FGV EBAPE and was the Director-President of the Institute of Public-Safety  (ISP) from 2015 to 2018, an agency of the government of the state of Rio de Janeiro responsible for the dissemination and analysis of crime and violence statistics. Between 2009 and 2012, she was a visiting researcher at the Center for International Development at Harvard University.
Before taking the role at ISP, Joana worked as a researcher at FGV/IBRE, developing studies to analyze and evaluate the impact of public policies, with an emphasis on the areas of education, violence, and youth at risk. Her research has been awarded several national awards, supported by international grants, and published in journals such as the Journal of Development Economics, Revista Brasileira de Economia, Pesquisa e Planejamento Econômico and in books published in Brazil and abroad.
---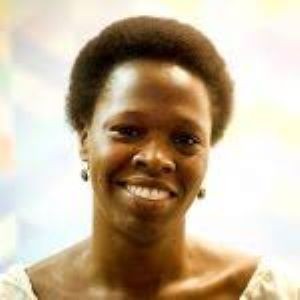 LAURENICE PIRES (2020-2021; 2022)
Former Health Manager at Instituto Desiderata, PhD student in Public Health at Fiocruz / ENAP
Laurenice is a Doctoral student in Public Health at the National School of Public Health, she holds a Master's degree in Social Work at the Pontifical Catholic University of Rio de Janeiro, and a specialist degree in Health Care Management from Fundação Dom Cabral. She has been working for more than 20 years in social organizations in the health area, developing planning, management, public policy, and intersectoral partnership activities.
---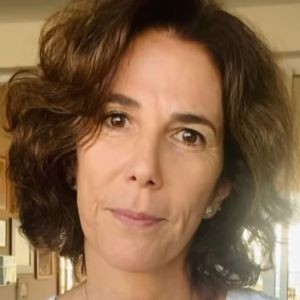 LUCIANA TEMER (2018; 2019; 2020-2021; 2022)
President Director, Instituto Liberta
Luciana is a Lawyer and President Director of Instituto Liberta - dedicated to fighting against sexual exploitation of children and adolescents in Brazil - since 2017 when it was created. In addition, she has been a Professor of undergraduate Law at PUC-SP since 1993 and was a Professor of the Master's Degree in Law at Universidade Nove de Julho between 2016 and 2020. Luciana Temer was Coordinator of Legal Assistance at Fundação Prefeito Faria Lima  (CEPAM) from 2007 to 2010.
She graduated in Law from the Faculty of the Pontifical Catholic University of São Paulo (PUC-SP) where she also holds a Master's and Doctor's degrees in Constitutional Law.
---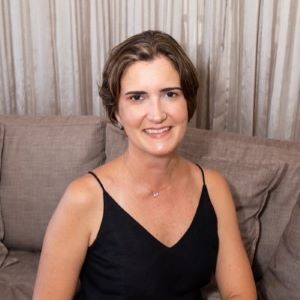 MANUELA NOGUEIRA (2020-2021)
Special Coordinator of Integrated Programs of the City Hall of Fortaleza
Manuela is a civil engineer, she was Municipal Infrastructure Secretary from 2016 to 2020, being the first woman to hold the position. She graduated from the University of Fortaleza (Unifor), and holds a postgraduate degree in Civil Construction, and one in Construction Technology and Quality, from the Federal University of Minas Gerais (UFMG), a postgraduate degree in Construction Management and Engineering from Unifor, and in Engineering Assessments and Expertise, from IPOGGO from Sao Paulo.
She was part of an engineering consulting company, where she worked in the preparation, planning, development of projects, budgets, and execution of several public infrastructure works. She was also Project Coordinator for the City Hall of Fortaleza.
---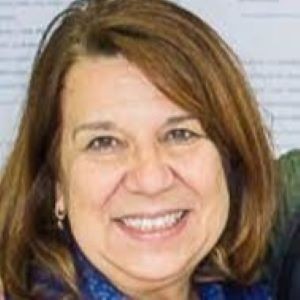 MARIA LUIZA M. CAMPOS (2019; 2020-2021; 2022)
Professor and Researcher at the Department of Computer Science | UFRJ
Maria Luiza M. Campos (DCC/UFRJ), is a professor at the Department of Computer Science at the Institute of Mathematics, working in the Graduate Program in Informatics at the Federal University of Rio de Janeiro. She holds a Ph.D. from the University of East Anglia, Norwich, England in Information Systems, 1993. She was also a Postdoctoral fellow at the Laboratory of Applied Ontology, Trento, Italy, in 2015.
Enthusiastic about the insertion of women in the areas of exact sciences and, especially in the areas of information and computing technologies, she is currently teaching coordinator of the projects MInerv@as Digital, Caronaê, and Observatory for Attention to the Use of Agrochemicals in Brazil.
Throughout her career, she has worked on several research and development projects in the areas of heterogeneous information integration, data warehousing, semantic web, metadata management, and ontology engineering.
---
MARIANNA SAMPAIO (2019; 2020-2021; 2022)
Public Manager in the City of São Paulo,  Professor of Management and Public Policy at Insper
Marianna Sampaio is a public manager in the city of São Paulo and a professor of management and public policy at Insper. She was Undersecretary for Planning and Budget (2021), Assistant Secretary for Innovation and Technology (2017-2019), and Assistant Secretary for Legal Affairs (2014) in the city of São Paulo. She works in the areas of democratic innovation, digital inclusion, digital government, innovation in government, and planning and budgeting. She holds a Master's and Doctor's degree in Public Administration and Government at FGV-EAESP, and a Bachelor's degree in Law at USP.
In 2017, she won the award for best dissertation of the year from FGV-EAESP. She is a CWLN alumnae - Cohort 2018-2019 - and Advisor of CWLN.
---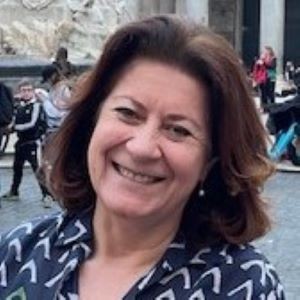 MIRIAM BELCHIOR (2019; 2020-2021; 2022)
Consultora, Engenheira e Mestre em Administração Pública pela EAESP-FGV-SP. 
Miriam Belchior was Minister of Planning (2011-2014) and President of Caixa Econômica Federal (2015-2016). She is a professor of the Graduate course in State, Government, and Public Policy at the Latin American Faculty of Social Sciences (FLACSO). She was Secretary of Social Inclusion and Housing, in Santo André-SP, and coordinated the Santo André Mais Igual Program, awarded in 2002 by the UN among the 10 best public practices in the world. She was also Secretary of Administration and Administrative Modernization when she coordinated the Administrative Modernization Program, selected by the UN among the 100 best practices in 2000.
---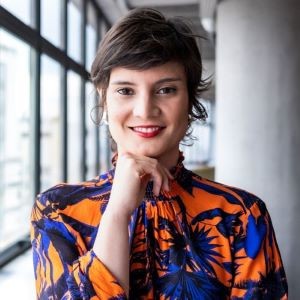 MONICA SODRÉ (2022)
Executive Director, Raps
Monica is the executive director of the Political Action Network for Sustainability - RAPS. She is a Political scientist and holds a Master's degree from the Federal University of São Carlos (UFSCar), and a Ph.D. in International Relations from the University of São Paulo (USP). She also has a specialization from the Columbia Global Centers of Columbia University (New York - USA).
She is a member of the Advisory Board of Instituto Ruth Cardoso, was a postgraduate professor in Political Science, and worked as a project consultant for private and civil society organizations on topics such as the Brazilian political, electoral, and party system and relations between the Executive and the Legislative. 
---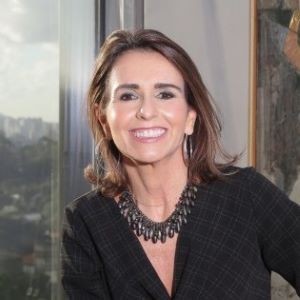 PATRICIA AUDI (2018) 
Executive Vice-President, Santander Brasil
Patrícia Souto Audi holds a bachelor's degree in Business Administration. She is a specialist in Public Policy and Government Management. She was Secretary for Transparency and Prevention of Corruption at the Ministry of Transparency; INSS Benefits Director; Coordinator of the ILO (International Labor Organization) in Brazil; Secretary of Management at the Ministry of Planning, Budget and Management of the Federal Government and Secretary of the Economic and Social Development Council of the Civil House, a government body directly linked to the Presidency of the Republic of Brazil.
She joined Santander Brasil in August 2018 as the lead Executive Superintendent of the institutional relations area. She is currently Executive Vice-President, responsible for the areas of institutional relations and sustainability.
---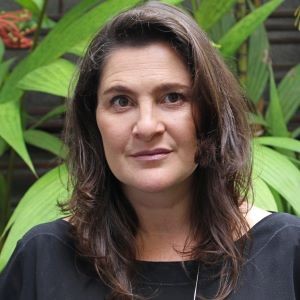 PATRICIA LOYOLA (2022)
Director of Management and Social Investment, Comunitas
Patricia holds a Bachelor's degree in Communication and an MBA in Social Entrepreneurship from FIA/CEATS. Patricia Loyola has 22 years of experience in the field of social development and corporate responsibility in the telecommunications, financial, audit/consulting, and the third sector.
Today, as Director of Management and Social Investment at Comunitas, she conducts the BISC (Corporate Social Investment Benchmarking) survey, in addition to articulating the organization's strategic programs and partnerships, whose work is focused on articulating and modeling partnerships between the public and private sectors.
The Corporate Social Investment Benchmarking survey (BISC) has been carried out annually for 15 years by Comunitas. It is the only survey in Brazil carried out annually and with data on social activities focused on the corporate environment.
---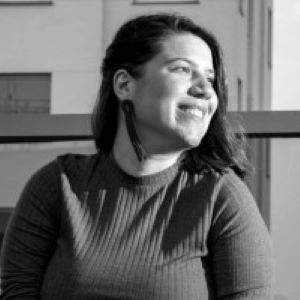 TÂMARA ANDRADE (2020-2021; 2022)
MGG Academy Fellow, German Development Institute; Consultant, Imaginable Futures
Tâmara Andrade holds a Master's degree in Public Policy Management from FGV/EAESP, she is a specialist in People Management from FIA/USP, and a psychologist from PUC/SP. She has over 14 years of experience in people management, diversity, and inclusion. Tâmara worked in consultancies and multinational organizations for seven years, leading people management projects, and developing skills-based selection methodologies, leadership, career, and socio-emotional skills development programs.
For six years, she was Director at Vetor Brasil, a non-profit organization that supports the transformation of people management in the Brazilian public sector. She is currently a professor and consultant on people management, diversity, and inclusion, working with the LATAM team at Imaginable Futures, where she is also responsible for the project of inclusion and increasing the influence of Black and Indigenous in leadership programs in the region.
Tâmara is a member of the advisory board of the Program to Fight Sexual Harassment at Work of the Government of the State of São Paulo, of the German Development Institute, a Fellow of the Arymax Foundation, and a member of the Lemann Foundation Leaders Network.
---
TAMIRES RODRIGUES VILELA (2020-2021)
Business Development Director