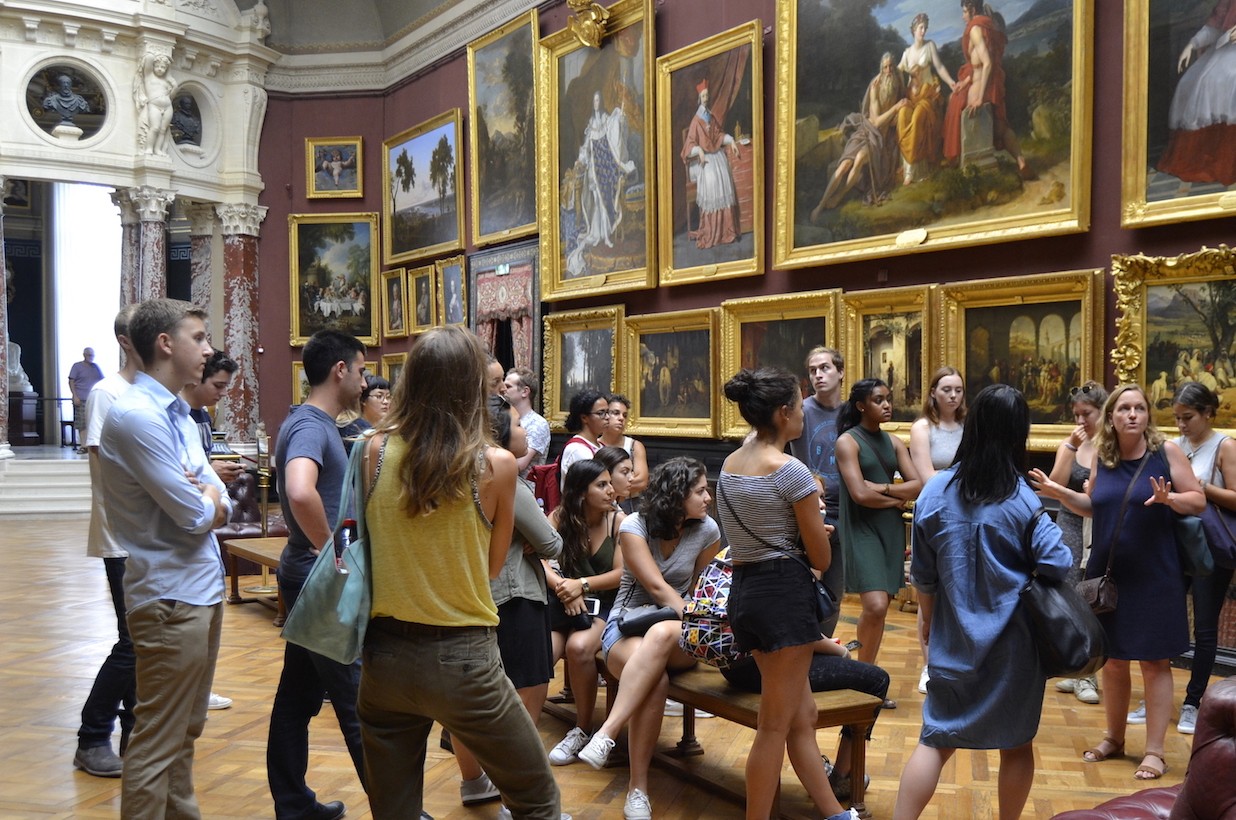 CREDIT-BEARING PROGRAMS
The heart of the Center is its academic programs, which draw a large and diverse student population. The great majority is enrolled in the Columbia Undergraduate Program, the Columbia MA program, or the GSAPP New York-Paris Architecture Program. Each program has its own administrative team, which ensures that students are immersed in the cosmopolitan, intellectual life that characterizes Paris. Students in each program also benefit from the events hosted at the Center, some of which are co-organized with specific programs and directly relate to coursework.
SHORT-TERM RESIDENCIES & NON-CREDIT BEARING PROGRAMS
In addition to its long-term academic offerings, the Center welcomes Columbia students and faculty for intensive seminars and workshops during the year and in the summer months. We have worked with the School of International and Public Affairs (SIPA), the School of the Arts (SOA), the Alliance group, the Mailman School of Public Health, the School of Professional Studies (SPS), among others. Below are example of recurring programs: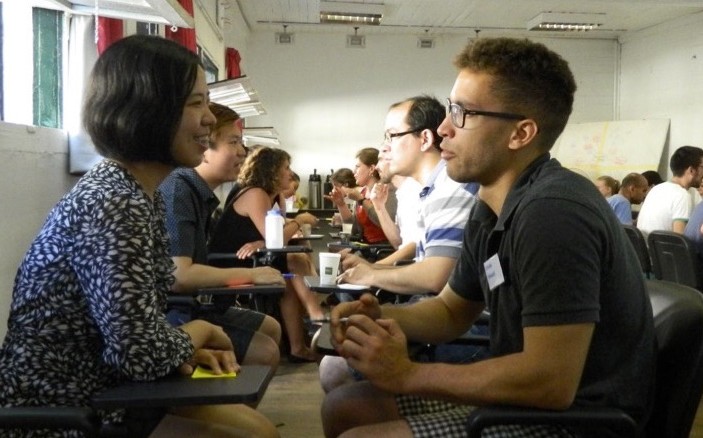 Alliance Summer School in Science and Policy
Created fall 2002, the Alliance Program is non-profit transatlantic joint initiative between Columbia University and three major higher education institutions: the École Polytechnique, Sciences Po, and the University of Paris 1-Panthéon Sorbonne. The Alliance Summer School at the Center began as a Columbia student-led initiative in Summer 2012, in an effort to promote an innovative and interdisciplinary approach required to address the major sustainable development issues. The Alliance Summer School brings together world-class professors, industry experts and PhD students for the exchange of ideas, research methods, intellectual resources, and joint-learning opportunities through a balanced combination of lectures and hands-on workshops. In 2016, 27 graduate students from France, the U.S., Brazil, Malaysia, Germany and Japan with a wide range of backgrounds attended the school. Scholars are drawn from various fields, including public health, natural resources management, crisis management, and decision-making under uncertainty. Notable speakers from past Summer Schools include Christian Gollier, Professor and Director of Toulouse School of Economics; Eric Maskin, Nobel Laureate and Professor of Economics at Princeton; Jeffrey Sachs, Director of the Earth Institute at Columbia University; Bob Watson, former IPCC Chair; Jean Jouzel, IPCC Group Chair; Ruth Defries, professor of Ecology & Sustainable Development at Columbia University; Claude Henry, Professor of Innovation and Sustainable Development at Sciences Po; Laurence Tubiana, Special Representative  for the 2015 Paris Climate Conference; John Mutter, Professor, Department of Earth and Environmental Sciences and Department of International and Public Affairs.
Mailman Summer Practica in Paris
Since 2011, students enrolled in the Mailman School's Master in Public Health have been able to engage in an eight-week-long practicum that includes an orientation upon arrival, weekly seminars at the Center, and an internship organized jointly with the École des Hautes Études en Santé Public and the Cochrane Center of the University of Paris V. Students work on a variety of research and intervention projects that may yield publications or support interventions. Some examples include: the association of video game playing and mental health/cognitive skills in young children; a meta-analysis of the benefits of personalized medecine approach in non-small cell lung cancer; and a review of dissemination of health research articles in social media. Upon conclusion, students present their final projects at the Center to a distinguished jury, including not only their French supervisors, but also Mailman representatives such as Associate Deans Marlyn Delva and Linda Kushman, and Moïse Desvarieux, Associate Professor, Epidemiology.
Residencies for the Executive Masters in Technology Management
The Center hosts several multiday residencies per year for the Executive M.S. in Technology Management (School of Professional Studies). Residencies are part of a 16-month program that prepares senior technology professionals to develop a strategic mindset, fine-tune their speaking and presentation skills, and understand core business performance through the use of technology. The program emphasizes the importance of using technology in business for strategic advantage and improved productivity. At the program's core spans a network of more than 150 executive mentors. Students work closely with a C-level tech executive to shape a real-world challenge or objective into a technology solution for their master's projects. Graduates typically assume positions as CIO, CTO, CAO, COO, CEO, or CSO, as entrepreneurs. The program is also ideal for those pursuing CISA (Certified Information Systems Auditor). The program is led by Arthur Langer, Director of the Center for Technology Management at Columbia University and Academic Director of Columbia's Executive Master of Science in Technology Management.
July 09, 2020
The second episode of #TheDomesticGaze, featuring Vibhu Krishna!
June 22, 2020
A new feminist podcast series on gender, care and race from Columbia Global Centers | Paris.
June 11, 2020
This article originally appeared in the Reid Hall Annual Report 2018-2019
Related Events
There are no events to show with the selected date.
There are no events to show.
See current events