Welcome to your very own virtual student lounge! Here, you will find the latest news and opportunities for undergraduate and graduate students.

Beginning Wednesday, May 19, 2021, all students and guests at Reid Hall must comply with our latest rules and regulations.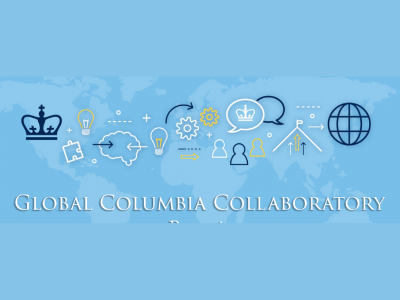 Global Columbia Collaboratory
Columbia Global Centers invite you to engage with the broader Columbia network through seminars we are offering to students and making available to the public as part of the Global Columbia Collaboratory.

The Collaboratory is a program designed to help students connect and cooperate across a global network, empowering them to make a difference in the world as global citizens. For more information on the Collaboratory visit the Center for Undergraduate Global Engagement.
Expanded Global Locations for Learning & Engagement
Envisioned by President Lee C. Bollinger in 2009, the Columbia Global Centers connect the local with the global by providing opportunities for shared learning and dialogue. The Centers' impactful, collaborative programming maximizes engagement among the University's faculty, students, and alumni to address global challenges, and advance knowledge and its exchange.

Never has the mission been more important than now, and never has the unique, networked structure of the worldwide Global Centers proved more prescient.
Columbia Global Centers as Regional Hubs
The existing nine Columbia Global Centers—located in Amman, Beijing, Istanbul, Mumbai, Nairobi, Paris, Rio, Santiago, and Tunis—will serve as "regional hubs" for students. They will provide physical meeting locations that Columbia schools will use to host rewarding in-person academic experiences, together with their peers, designed to complement their individual online coursework. Beyond gathering for targeted seminar discussions or short course / block weeks, these regional hubs will foster social opportunities, local network development, and cohort building–activities that will contribute to students' overall Columbia experience and connection to one another.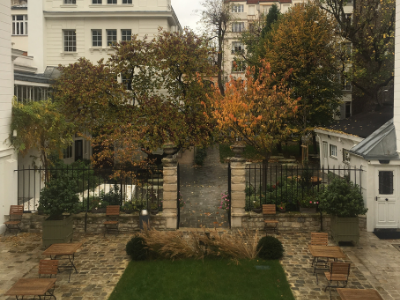 Our Centers will have advanced technology and audio-visual equipment, and will be reconfigured to offer students the ability to practice physical distancing. All Centers have large meeting spaces, strong wi-fi, proximity to public transportation and parking, and the ability to augment existing capacity by leveraging their extensive partner networks for additional shared common spaces, local facilities, and nearby hotels.

As part of our enhanced set-up, we will support Columbia's campus-based "HyFlex" model. Centers have the appropriately trained staff and the technical capacity to engage in live, online conversations and interactions, with onsite cameras, microphones, speakers, and in-room projection / displays to support student and faculty in-person needs.