Welcome to the student lounge, where you will find the latest news and opportunities for undergraduate and graduate students.

All students and guests at Reid Hall must comply with our latest rules and regulations.
Student Profiles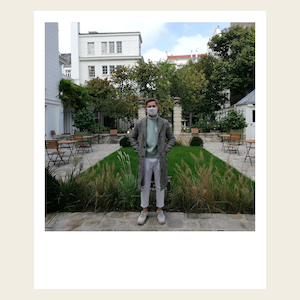 Hello everyone! My name is Daniel Harrich and I am currently a Junior in the Dual BA Program between Columbia and SciencesPo! A little about me: I am Syrian-Austrian, 20-years old, and for now a Financial Economics Major at Columbia. Since it's my third year in the Dual BA Program, I was also supposed to be in Columbia right now given that we are promised 2 years in France followed by 2 years in New York - however, by whatever stroke of good luck or good fortune, I now find myself still in France for year 2.5! That's given me the wonderful opportunity to explore Paris and its infinitely endless boulangeries and to finally be able to visit Reid Hall! I've had the pleasure of meeting the amazing team at Reid Hall, exploring the facilities a little bit, and I am so excited to hopefully meet more Dual BAers or Columbia students here in Paris whenever you might also pass through Reid Hall.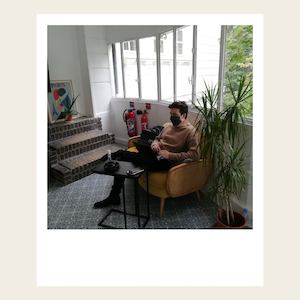 My name is Sam and I am from the South West of France. I am part of the dual bachelor program with Sciences Po and 2020/2021 was supposed to be my first year studying in New York City as a Junior in the Political science major. Coming to Reid Hall is for me a great way to have some sorts of consolation in not being able to discover New York. Not only I was able to meet with new people from other Sciences Po campus but also it was the opportunity to reconnect with people I had not seen for a while because of the pandemic. Reid Hall allows me to study while getting me out of the dull routine of on-line classes and staying home. The team is amazingly friendly, almost as a taste of our American friends ;) and really is here to make us feel at home. I hope I will be able to move to New York next semester, but if not, I am so glad to know that Reid Hall will be here to host my work sessions for a little longer.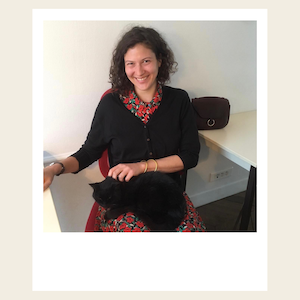 My name is Soraya Limare and I am a 3rd year PhD student in the Department of French at Columbia. I had the great fortune of being welcomed at Reid Hall to continue my research and teaching remotely in the best conditions possible and surrounded by wonderful people and a very special cat, Youki :) During my time here, I have been a teaching assistant for "The Caribbean Digital" course taught by Professors Kaiama L Glover and Alex Gil, leading to the upcoming virtual conference with the same name, http://caribbeandigitalnyc.net/2020/ . Thanks to this class, I had the opportunity to join a digital humanities project,  Ecologies Entrelacées and co-hosted a webinar entitled "Sugar's Traces": https://www.ecologiesentrelacees.com/sugar
Thank you to all at Reid Hall for turning difficult circumstances into a joyful opportunity!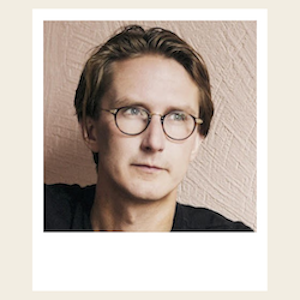 Gustav is a PhD Candidate in Anthropology and a graduate fellow at the Institute for Comparative Literature and Society. His dissertation studies how the international extension of contract and property protection regime under the international investment protection regime governs mobilizing two years of ethnographic research with foreign investment professionals in Paris and around Simandou investment projects and disputes in Guinea. Previously trained as a lawyer, his research more broadly has dealt with questions of scale of political action, technical regulation and legal iconology. Covid19 cut short his ethnography and made him dive deeper into court filings.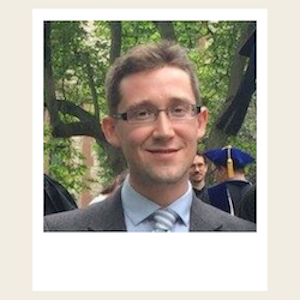 Thomas is doctoral candidate in African history. His research focuses on histories of childhood, gender, health and development in West Africa in the 20th century. His dissertation, titled « Burkinabè Humanitarianisms : Children, Mutual Aid and Migration in and beyond Burkina Faso (1932-1990) » examines the multifaceted interventions that surveyed children's lives in Burkina Faso (Upper-Volta before 1984) from the 1930s to the 1980s. These efforts played a critical role in defining communities' interactions and interpretations of governmental practice in the late-colonial and post-colonial period. The project links a history of social work practice, an analysis of economic models that quantified households in the post-war period and a social history of experiences of such interventions. 
Prior to pursuing his PhD, Thomas worked as a Peace Corps Fellow at University Neighborhood Housing Program, working on housing rights in New York. He served as a Peace Corps Volunteer in Benin for two years, with a focus on health and education.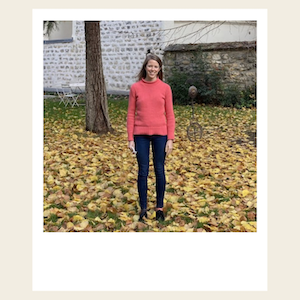 I am a fifth year graduate student in Economics. I'm interested in economic development, industrial organization and environmental economics. My research projects look at how to foster sustainable development through private initiatives.
One thing I love about development economics is that it implies exciting travels. I have had the chance to go to Burkina Faso and Myanmar, where I am currently working on several projects, even though the pandemic has cut short many plans. Thankfully, I have been able to return to my home country, France, where I am lucky to have both great working conditions at Columbia's Global Center in Paris, Reid Hall, and a strong support network of family and friends.
Your Work
Have you been working on something you'd like to share on this page? Let us know at [email protected] 
Soraya Limare has been a teaching assistant for "The Caribbean Digital" course taught by Professors Kaiama L Glover (former Institute for Ideas & Imagination Fellow 2018-2019) and Alex Gil during her time at Reid Hall. This lead to the virtual conference with the same name, http://caribbeandigitalnyc.net/2020/ 
Soraya also joined a digital humanities project, Ecologies Entrelacées, and co-hosted a webinar entitled "Sugar's Traces":  https://www.ecologiesentrelacees.com/sugar
Volunteer with Us
Check back in September 2021.
Photo Gallery
Have a look at our Photo Gallery here
Have a photo you want to share? Send us an email: [email protected]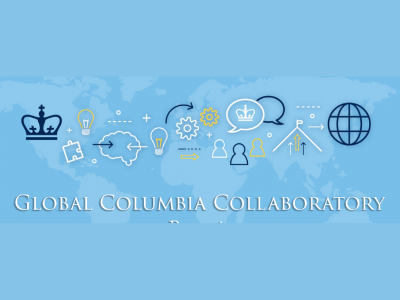 Global Columbia Collaboratory
Columbia Global Centers invite you to engage with the broader Columbia network through seminars we are offering to students and making available to the public as part of the Global Columbia Collaboratory.

The Collaboratory is a program designed to help students connect and cooperate across a global network, empowering them to make a difference in the world as global citizens. For more information on the Collaboratory visit the Center for Undergraduate Global Engagement.