Image Carousel with 4 slides
A carousel is a rotating set of images. Use the previous and next buttons to change the displayed slide
Slide 1: Dayna Moya Hooked up to EEG

Slide 2: Carla Basualto at CUMC

Slide 3: Dr. Susan Bueno and Team

Slide 4: Drs. Bueno and Uhlemann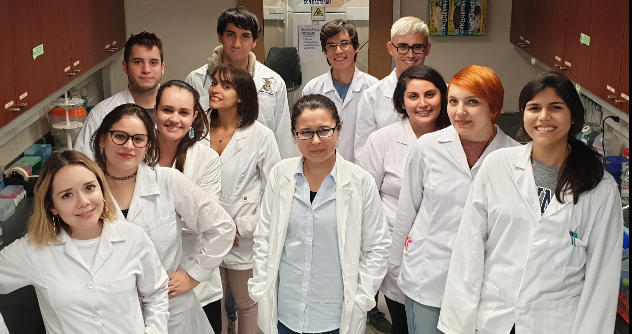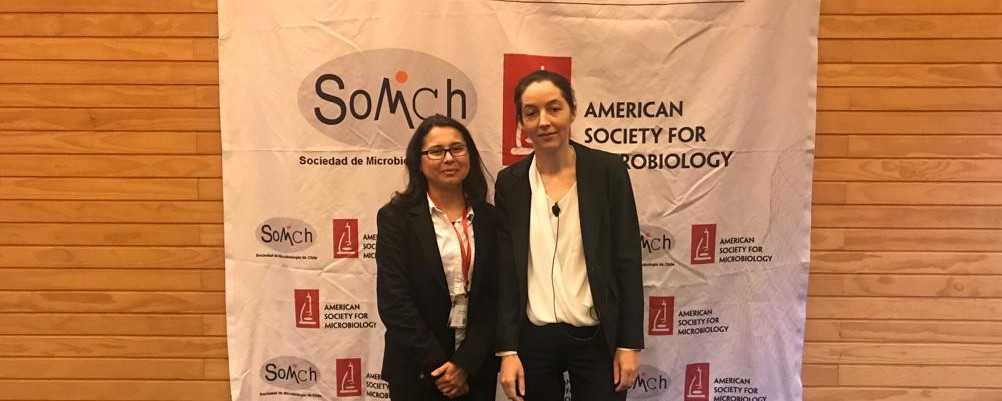 Previous
Next
As the world becomes increasingly interconnected, valid scientific information sharing and cooperation charge ever more importance. The Santiago Center has striven to facilitate contact, communication and collaboration between Columbia specialists and fellow researchers in Chile.
During 2019 Teachers College alumna Dayna Moya  (TC'17), at the Villarrica Campus of Chile's Universidad Católica, worked to develop an electroencephalogram (EEG) laboratory to study language and education, with a focus on Mapudungun, the tongue of the indigenous Mapuche people. The TC's Neurocognition of Language Lab,  under the leadership of Neuroscience and Education Professor Karen Froud, with whom Moya did her doctoral studies, aided in this research.
Also in 2019, a bi-lateral research and academic relationship was established between Martin Picard, Associate Professor of Psychiatry and Neurology at the Irving Medical Center (CUIMC), and Carla Basualto, researcher and academic at Universidad de Aysén, a relatively new public university located in Chile's extreme south. As part of the work, the lab team co-authored the paper "Acute Psychological Stress Increases Serum Circulating Cell-Free Mitochondrial DNA", which was published in in ScienceDirect in 2019.
In December 2019, Latha Venkataraman, Professor of Applied Physics and Chemistry at Columbia University, presented at the International Conference on Low Dimensional Structures and Devices (LDSD), held in the southern Chilean city of Puerto Varas. Venkataraman's presentation, entitled "Bonding, Catalysis, and Electrochemistry Probed Through Single-Molecule Measurements," was based on her research. 
Since 2011, Alice Prince, Professor of Pediatrics at the College of Physicians & Surgeons, and head of Columbia University's Medical Center's (CUMC) Prince Lab, and Susan Bueno, associate professor at the Department of Molecular Genetics and Microbiology at Universidad Católica's School of Biological Sciences, have been working together on several initiatives, research projects and post-doc exchanges. As part of this collaboration Prince and Bueno performed a study regarding causes of chronic infections in lungs and airways. The prestigious scientific journal Infection and Immunity of the American Society for Microbiology published the study in April 2019.
As part of the partnership, Anne-Catrin Uhlemann, Associate Professor at the Division of Infectious Diseases at Columbia's Vagelos College of Physicians and Surgeons, gave a plenary address during the Chilean Society for Microbiology's (Somich) annual meeting, held in Puerto Varas as well, in November 2019. During her visit to Chile, sponsored by the Global Center, Universidad Católica (UC) and the MII, Uhlemann also participated in a seminar at UC's School of Biological Sciences
Events
There are no upcoming events.