Past Event
Global Seminar Series II: Energy and Climate Change Policies in China
April 28, 2021
9:00 PM - 10:30 PM
Event time is displayed in your time zone.
Time: 9:00 - 10:30 PM (Beijing) | 9:00 - 10:30 AM (New York) | 3:00 - 4:30 PM (Paris) | 6:30 - 8:00 PM (Mumbai)
Columbia Global Centers | Beijing, in partnership with Columbia SIPA Center on Global Energy Policy and Columbia Global Centers | Mumbai, is pleased to invite you to a seminar series that highlights and discusses common climate change challenges across East Asia as well as differences between countries.
China is now the second-largest economy in the world and, by far, the largest emitter of greenhouse gas emissions. It reflects the country's rapid economic expansion since 1980, the high energy-intensity of its economic output, as well as the dominance of coal in China's energy mix.

However, China's energy transition has been taking shape in the recent past and is now accelerating. Lower-carbon fuels and technologies have been growing faster than total energy consumption. Low-carbon energy investment (wind, solar, nuclear, batteries) is booming. The government has set a long-term objective of carbon neutrality by 2060 and medium-term objectives for 2030.

This session will review China's recent history, its achievements, challenges and goals for the future, in a global context.
Points to be covered:
Chinese energy and CO2 emissions, 1960-2060: Major trends and key questions
China in the global climate change negotiation
The politics of China's energy policy: who wants what? 
Study on China energy interconnection for achieving China's 2060 carbon neutral pathway
---
Speakers
Pierre Noël is a Global Research Scholar at the Center on Global Energy Policy. His research interests sit at the intersections between international energy markets and public policy choices.
He has worked on energy security policy in Europe, with special reference to Russiadependent central and eastern European countries. He specialized in changing natural gas market structures and how they impacted policy choices.
Since 2013, Noel has worked extensively on energy and environmental policy strategies in emerging Asia. He has focused on the economic and political drivers of the competition between coal, LNG and renewables, in a context of growing concerns about the local and global environment.
Prior to joining CGEP, Noël was a Senior Fellow in Economic and Energy Security at the International Institute for Strategic Studies (IISS), based successively in Singapore and London; before that, he was a Senior Research Associate with the Energy Policy Research Group (EPRG) at the Judge Business School, University of Cambridge (UK).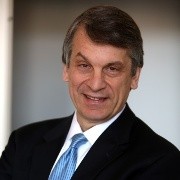 David Sandalow is the Inaugural Fellow at the Center on Global Energy Policy and co-Director of the Energy and Environment Concentration at the School of International and Public Affairs at Columbia University. He founded and directs the Center's U.S.-China Program and is author of the Guide to Chinese Climate Policy. During Fall 2019, he was a Distinguished Visiting Professor in the Schwarzman Scholars Program at Tsinghua University.
Mr. Sandalow has served in senior positions at the White House, State Department and U.S. Department of Energy. He came to Columbia from the U.S. Department of Energy, where he served as Under Secretary of Energy (acting) and Assistant Secretary for Policy & International Affairs. Prior to serving at DOE, Mr. Sandalow was a Senior Fellow at the Brookings Institution. He has served as Assistant Secretary of State for Oceans, Environment & Science and a Senior Director on the National Security Council staff.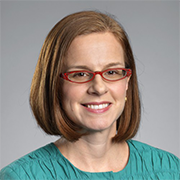 Erica Downs is a Senior Research Scholar at the Center on Global Energy Policy at Columbia University SIPA, focusing on Chinese energy markets and geopolitics. Downs has a distinguished career in Eurasian energy policy with a focus on China. She has over 15 years of experience working in the public and non-profit sectors.
She previously worked as a senior research scientist in the China Studies program of the CNA Corporation, a senior analyst in the Asia practice at Eurasia Group, a fellow in the John L. Thornton China Center at the Brookings Institution, an energy analyst at the Central Intelligence Agency, and a lecturer at the Foreign Affairs College in Beijing, China.
Downs has managed more than 50 publications in the areas of Chinese energy production and development and its geopolitical positioning.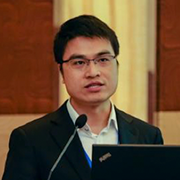 Changyi Liu has worked as a senior researcher at Global Energy Interconnection Development and Cooperation Organization (GEIDCO) since 2017, focusing on economics, energy, climate change and sustainable development studies and IAM modeling.
Prior to joining GEIDCO, Liu was a researcher at National Climate Center (NCC), China Meteorological Administration (CMA), responsible for economic analysis of climate disaster impact and modeling from 2013 to 2017.
During 2014 and 2015, he worked as a visiting scholar at Harvard University China Project to study wind resource assessment.
Moderator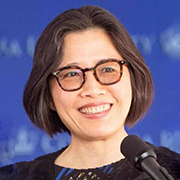 Weiping Wu is Professor of Urban Planning at Columbia GSAPP and Director of the M.S. Urban Planning program. She also is on the faculty of the Weatherhead East Asian Institute and Columbia Population Research Center. Prof. Wu is the immediate past President of the Association of Collegiate Schools of Planning and a board member of the Planning Accreditation Board.
Trained in architecture and urban planning, Prof. Wu has focused her research and teaching on understanding urban dynamics in developing countries in general and China in particular. She is an internationally acclaimed urban and planning scholar working on global urbanization with a specific expertise in issues of migration, housing, and infrastructure of Chinese cities.
Her research has been supported by the National Science Foundation, U.S. Department of Education, Lincoln Institute of Land Policy, and World Bank.
---
About the Program
Emerging Asian economies (China, India and Southeast Asia) are large, heavily reliant on coal and grow fast. In the past few decades, rapid economic growth in emerging Asia has led to a dramatic increase in global greenhouse gas (GHG) emissions. The trend is likely to continue. Major projections such as those by the IEA predict that emerging Asia will be a major driver of global energy consumption and GHG emissions between now and 2050. Therefore, the energy transition in emerging Asia is an essential part of the global effort to decouple economic output from GHG emissions, hence mitigates the risk of catastrophic climate change.
This global effort now takes place within the framework of the 2015 Paris Agreement, which mandates governments to define and implement national plans, consistent with a global objective of keeping average temperature increase under 2 degrees celsius, with an aspiration to +1.5 degrees.
The COVID-19 crisis provides governments with an opportunity to accelerate investment into green technologies and infrastructure. In some countries however, COVID-19 will also leave a legacy of severe fiscal stress and high unemployment, leading to the environment and climate taking a back-seat in policy decisions. Therefore, the purpose of this seminar series is to introduce students to the situation and key drivers of energy policy in emerging Asian countries, in the context of the global drive to reduce greenhouse gas emissions.
Through a series of short cohesive lectures, panel discussions with guest experts and Q&As, you will be equipped to understand key questions in the theme, including but not limited to:
The overall energy situation of emerging Asian countries
How governments approach the clean energy transition
What are the critical trade-offs they face
The economic and non-economic drivers of decision-making in regional energy policy.
Upcoming Events
Global Seminar Series III: May
Energy and Climate Change Policies in India
Global Seminar Series IV: June
Energy and Climate Change Policies in Southeast Asia
Reminders