Past Event
Student Seminar: Lessons from 'Notion of Sacrifice' in COVID-19 Responses in East Asia
March 11, 2021
9:00 PM - 10:30 PM
Time: 9:00 - 10:30 PM (Beijing) | 10:00 - 11:30 PM (Seoul) | 8:00 - 9:30 AM (New York)
Brought to you by Columbia Global Centers | Beijing and Silver Lining, a student podcast under the guidance of the Global Columbia Collaboratory. Supported by the Center for Undergraduate Global Engagement and the Weatherhead East Asian Institute.
Introduction
The humankind has been drawn into an unprecedented global crisis as life-altering as any since World War II. The COVID-19 pandemic has been managed in distinct ways in East Asia and Western countries. Each one of these countries' responses have been shaped not only by their respective economic, social and political situations, but also derived from their histories and cultures.

Since the inception of the outbreak, driving by the deep-rooted senses of collectivism and social responsibility, strict policies and measures have been promptly put into place, and remarkable outcomes have been achieved in East Asia. Slogans reflecting the notion of sacrifice like "Life is above anything else", "Self-sacrifice for the common good", "All wills can unite as a fortress" have been disseminated and publicized to advance the prevention and control of the COVID-19 pandemic.

However, can the West's perceptions of the notion of sacrifice accurately represent the core values of Confucianism, namely, goodness, benevolence and righteousness, as well as the individual-society relation of self-sacrifice and common good in East Asia?
In light of the discussion around the notion of sacrifice bubbled up on western social media, as well as the rich history of beliefs of benevolence and righteousness, and collective practices in East Asian countries, we are honored to invite leading scholars and experts from China and South Korea to share and exchange their insightful perspectives on the application of "sacrifice spirit" to the COVID-19 responses in East Asian countries, and how it differs from that of the West.
Two major philosophical questions to be covered:
Different interpretations and applications of "the spirit of sacrifice" in East Asia and the West;
Different perceptions of the relationship between "individuals and society" in East Asia and the West
Three social issues to be discussed:
How is the notion of sacrifice used by the governments in their management of COVID-19? How have those rules and regulations affected people's life, especially on those who are in ethnic minority groups or underprivileged communities?
What is the rhetoric surrounding COVID-19 in mainstream media sources? Is the notion of sacrifice invoked? If so, how does it contribute to the government's handling of the pandemic?
Historically, women have been expected to sacrifice their individuality for the sake of the family by acting as a good wife and mother. How do gendered roles emerge in a household's response and sacrifice during the pandemic? What is the impact of COVID-19 on women (physical and mental well-being, employment, etc.)?
---
Speakers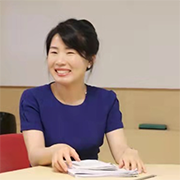 Jifen Li, Philosophy Ph.D of Nanyang Technological University of Singapore. Her research interests include comparative studies between Western Philosophy and Eastern Philosophy, Chinese classical philosophy, and Neo-Confucianism. Now, her research focuses on the studies of completed person in Confucianism. Li Jifen studied in the graduate programme of philosophy at Renmin University of China, under the supervision of Prof. Xiang Shiling in 2008 to 2011. Her major research area was Neo-Confucianism. In 2011, she completed her thesis on A New Study of Liu Chang's Thought of Doubting about the Classics, for which she received the Excellent MA Thesis Award. She has been working on Chinese philosophy in NTU with Prof. Li Chenyang since 2011. Li Jifen is now teaching at Renmin University of China as an Assistant Professor.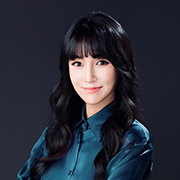 Eun Kyong Shin is an assistant professor in the department of sociology at Korea University. As a social scientist with a PhD in Sociology (2015, Columbia University), and who additionally trained as a postdoc at Columbia Law School and the UT Medical School, her investigations weave through multiple disciplines. Bringing unconventional data sources to various sociological investigations, the overarching goal is to gain better understanding of how relational networks and social conditions influence social behaviors, health outcomes and human development. Methodologically, she uses multiple analytical tools, including social network analysis, statistics, GIS, and machine learning.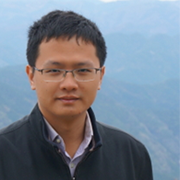 Yanjie Huang is a doctoral candidate in modern Chinese history. His research interests center on state-society relations from late imperial to contemporary China. He received his BA in Economics (2008) and MA in History (2015) from the National University of Singapore. His doctoral dissertation examines urban household economy and grassroots ideological changes under the revolutionary austerity in 1960s and 1970s China. His master thesis focuses on the conceptual transformation of sacrifice in late Qing and Republican China. His co-authored book, Market in State: The Political Economy of Domination in China (Cambridge, 2018), studies the conceptual foundation, historical evolution, and contemporary institutions of state-market relations in China. Before joining Columbia, he worked as a researcher in a Singapore-based think tank focused on contemporary China studies.
---
Moderators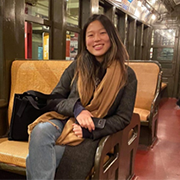 Jiyoon Moon, class of 2022 at Columbia University, studying Urban Studies and Politics & Government through the Dual BA Program between Columbia University and SciencesPo. As a tricultural student, Jiyoon is passionate about intercultural conversations, urban planning, and human-centered design. In the summer of 2020, she participated in the Global Columbia Collaboratory and co-founded the Silver Lining Podcast. The podcast aims to bridge the gap between academia and public discourse to better understand East Asian societies in light of the COVID-19 pandemic.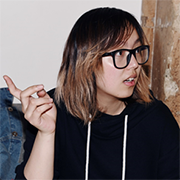 Yanhua Chen, class of 2021 at Columbia University, studying Environmental Science and Economics & Society through the Dual BA Program between Columbia University and SciencesPo. Having lived and studied in four different countries, Yanhua takes a special interest in making cultural linkages and facilitating cross-border dialogues. She is especially passionate about exploring her East Asian roots from a multicultural perspective. As a co-founder of the Silver Lining Podcast, she hopes to foster a broader and deeper understanding of East Asian societies in a time of uncertainties, and to encourage much-needed empathy between different cultures.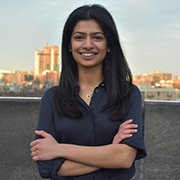 Jasleen Chaggar, class of 2021 at Columbia University, studying History. Since she specializes in European intellectual thought, she is interested in exploring how these ideas translate in different cultural contexts, in order to understand what we share in common. As a participant in the Global Columbia Collaboratory, Jasleen co-founded the Silver Lining podcast, which she hopes can add to our understanding of not only where East Asian societies have been in the past, but also where they might go in the future.