Past Event
Presentation & Panel: Reform Is in the Pipelines: PipeChina and the Restructuring of China's Natural Gas Market
December 16, 2020
8:00 PM - 9:00 PM
Time: 8:00 - 9:00 PM (Beijing) | 7:00 - 8:00 AM (New York)
Join us on December 16 for a webinar with Dr. Erica Downs and Sheng Yan from the Center on Global Energy Policy at Columbia University SIPA as they present their latest paper entitled "Reform Is in the Pipelines: PipeChina and the Restructuring of China's Natural Gas Market".
Dr. Downs and Sheng will be joined by leading experts on China's oil and gas industry, including David Sandalow of Center on Global Energy Policy at Columbia SIPA, Dr. Philip Andrews-Speed of National University of Singapore, Dr. Neil Beveridge of AllianceBernstein, Dr. Lei YANG of Peking University, and Jenny YANG of IHS Markit to conduct in-depth exchanges on the current situation and future prospects of China's natural gas market.
For Columbia students and alumni in Beijing and Shanghai, we welcome you to participate in-person for exchange and networking, and watch the webinar together at the Columbia-designated spaces.
Points to be covered:
Why did China create a national oil and natural gas pipeline company?

Will PipeChina be a catalyst for the changes China seeks, such as increasing natural gas consumption by lowering end-user costs?

What are some of the implications for global gas markets?
Speakers
Dr. Erica Downs is a Senior Research Scholar at the Center on Global Energy Policy at Columbia University SIPA, focusing on Chinese energy markets and geopolitics. Dr. Downs has a distinguished career in Eurasian energy policy with a focus on China.  She has over 15 years of experience working in the public and non-profit sectors. She previously worked as a senior research scientist in the China Studies program of the CNA Corporation, a senior analyst in the Asia practice at Eurasia Group, a fellow in the John L. Thornton China Center at the Brookings Institution, an energy analyst at the Central Intelligence Agency, and a lecturer at the Foreign Affairs College in Beijing, China. Dr. Downs has managed more than 50 publications in the areas of Chinese energy production and development and its geopolitical positioning.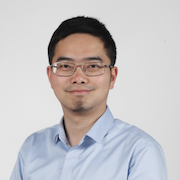 Sheng Yan SIPA '13 is a Non-Resident Fellow at the Center on Global Energy Policy. He is based in China. In this capacity he supports the Center's inaugural fellow, David Sandalow, in managing the Center's research and communication on China-related topics and developing partnerships with Chinese universities, research institutes and enterprises. Prior to joining CGEP Sheng was a commercial manager with ConocoPhillips' Global LNG group based in Beijing. He previously worked as a junior economist for the Environmental Defense Fund in New York focusing on China-related economic analysis. Sheng also has experience working for China's National Development and Reform Commission, the government agency on economic planning and regulations. Sheng holds his MPA from the School of International and Public Affairs at Columbia University.
Moderator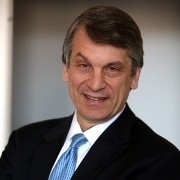 David Sandalow is the Inaugural Fellow at the Center on Global Energy Policy and co-Director of the Energy and Environment Concentration at the School of International and Public Affairs at Columbia University. He founded and directs the Center's U.S.-China Program and is author of the Guide to Chinese Climate Policy. During Fall 2019, he was a Distinguished Visiting Professor in the Schwarzman Scholars Program at Tsinghua University. Mr. Sandalow has served in senior positions at the White House, State Department and U.S. Department of Energy. He came to Columbia from the U.S. Department of Energy, where he served as Under Secretary of Energy (acting) and Assistant Secretary for Policy & International Affairs. Prior to serving at DOE, Mr. Sandalow was a Senior Fellow at the Brookings Institution. He has served as Assistant Secretary of State for Oceans, Environment & Science and a Senior Director on the National Security Council staff.
Panelists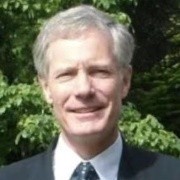 Dr. Philip Andrews-Speed is a Senior Principal Fellow at the Energy Studies Institute, National University of Singapore. He has nearly 40 years in the field of energy and resources, starting his career as a mineral and oil exploration geologist before moving into the field of energy and resource governance. Until 2010, he was Professor of Energy Policy at the University of Dundee and Director of the Centre of Energy, Petroleum and Mineral Law and Policy. His main research interest has been the political economy of the low-carbon energy transition. China has been a particular focus for his research, but in recent years he has been more deeply engaged with energy challenges in Southeast Asia. His latest book China as a Global Clean Energy Champion: Lifting the Veil appeared early in 2019.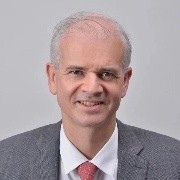 Dr. Neil Beveridge joined Bernstein in 2008 as Senior Research Analyst covering Asian Integrated Oils. Before joining the firm he worked for BP for 11 years. He held a number of technical, commercial and finance roles within BP and has worked in the UK North Sea, China, Russia and the Middle East where he was Head of Finance for BP Sharjah Ltd. During his career with BP, Dr. Beveridge worked within the Exploration and Production and Gas and Power business segments in the development and operation of major international oil and gas projects. Prior to working in BP, Dr. Beveridge worked for BG for 2 years within their Exploration and Production division. Dr. Beveridge has an honours degree in Geology from the University of Edinburgh and a PhD from the University of Cambridge during which time he published a number of research articles in leading scientific journals including Nature. Dr. Beveridge also holds an MBA from Edinburgh Business School.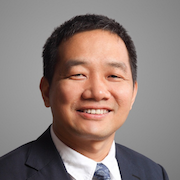 Dr. Lei YANG is Research Professor and Deputy President of the Institute of Energy, Peking University. He is also a member of the Academic Committee of the Energy Transition and Social Development Research Center of Tsinghua University, President-elect of International Gas Union coordination committee, and the Deputy Director of the editorial board of "International Petroleum Economy". He has served as Senior Advisor to the Executive Director of the International Energy Agency from 2016 to 2019, Director and Deputy Director General of the National Development and Reform Commission and the National Energy Administration since 2002. He is committed to promoting energy transition, energy reform, and global energy governance, participated in the research and formulation of a number of energy policies, and is enthusiastic about the Public Awareness of energy. He is the author of several popular energy related books and articles.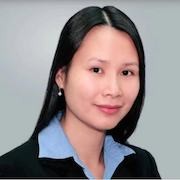 Jenny Yang, Senior Director of IHS Markit Global Gas & China Energy, is the research manager of IHS Markit Energy's Greater China Integrated Gas, Power, and Energy Futures service and a member of IHS Markit Energy's research and consulting team in Asia. Based in Beijing, Ms. Yang focuses on China's gas and power market fundamentals and policy analysis. Her recent research includes Chinese energy market reforms, air pollution control and environmental policies and the implications on energy demand, Chinese companies' LNG procurement strategies, and the impacts of Chinese gas demand and related policies on the global gas and LNG market. She also has extensive knowledge of electricity load forecast, peak demand management, pricing and structuring of electricity products, power retail operations, and electricity market deregulation. Prior to joining IHS Markit, Ms. Yang was Vice President of Pricing, Products, and Markets at Constellation NewEnergy in Houston, Texas. Earlier she was a quantitative analyst at Williams Companies, where she produced forward-looking price and volatility curves for energy-related trading commodities. Ms. Yang holds a Bachelor of Business and Administration and a Master of Business and Administration from the University of Oklahoma.