Past Event
Peace by Piece: How African Women Leaders are Building New Peace Movements Across Africa
May 7, 2019
6:00 PM - 7:30 PM
Event time is displayed in your time zone.
Altschul Auditorium (417 IAB), 420 W. 118th Street, New York, NY 10027
This panel will be an intergenerational conversation among expert leaders who are spearheading critical movements for peace and security in countries across Africa. The panel will feature Nobel Peace Laureate Leymah Gbowee and showcase the strategic contributions of women peacebuilders addressing current challenges and mobilization strategies happening in the face of a range of inequalities. The panelists will disrupt and expand the very idea of "peace" and explore what kinds of cross movement work still needs to be done across a range of country contexts, including Liberia, Cameroon, South Sudan, Tunisia, and Zimbabwe.
Panelists
Leymah Gbowee, Nobel Peace Laureate, Executive Director, Women, Peace and Security program, Columbia University
Christelle Bay, Founder and Executive Director, Hope for the Needy Association, Cameroon
Riya Yuyda, Founder and Executive Director, Crown the Woman, South Sudan
Omezzine Khelifa, 2018-2019 Obama Scholar, Founder and CEO, Mobdiun – Creative Youth, Tunisia
Rumbidzai Chisenga, 2018-2019 Obama Scholar, Program Manager, Mandela Institute for Development Studies, South Africa and Zimbabwe
Moderator: Elleni Centime Zeleke, Assistant Professor of African Studies, Columbia University
Co-sponsored by the Women, Peace and Security Program.
---
This event is part of a yearlong 10-event series celebrating the Columbia Global Centers' 10th anniversary.  Click here to learn about the other events in this series.
Panelists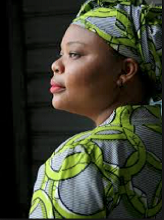 Leymah Gbowee,  Nobel Peace Laureate
2011 Nobel Peace Laureate Leymah Gbowee is a Liberian peace activist, trained social worker and women's rights advocate. She currently serves as Executive Director of the Women, Peace and Security Program at the Earth Institute at Columbia University and is the founder and current President of the Gbowee Peace Foundation Africa, the founding head of the Liberia Reconciliation Initiative, and the co-founder and former Executive Director of Women Peace and Security Network Africa (WIPSEN-A). She is also a Founding Member and former Liberian Coordinator of Women in Peacebuilding Network/West Africa Network for Peacebuilding (WIPNET/WANEP).
Ms. Gbowee's leadership of the Women of Liberia Mass Action for Peace – which brought together Christian and Muslim women in a nonviolent movement that played a pivotal role in ending Liberia's civil war in 2003 – is chronicled in her memoir, Mighty Be Our Powers, and in the award-winning documentary, Pray the Devil Back to Hell. She holds a M.A. in Conflict Transformation from Eastern Mennonite University (Harrisonburg, VA), and has received a number of honorary degrees, including from Rhodes University in South Africa, the University of Alberta in Canada, Polytechnic University in Mozambique, American University in the United States, Cedar Crest College in the United States, and University of Dundee in Scotland.
Ms. Gbowee advises numerous organizations working for peace, women's rights, youth, and sustainable development, and has held distinguished fellowships at Barnard College and Union Theological Seminary. Ms. Gbowee serves as a Sustainable Development Goals Advocate for the United Nations and as a Member of the Aurora Prize Selection Committee, The World Refugee Council, The High-Level Task Force for the International Conference on Population and Development, The African Women Leaders Network for Reproductive Health and Family Planning, and The United Nations Sustainable Development Goals (SDG) Advocacy Group.
Ms. Gbowee travels internationally to advocate for human rights and peace and security. She has been named as one of the Top 100 Most Influential People in Gender Policy by Apolitical and one of the World's 50 Greatest Leaders by Fortune Magazine. She has appeared on numerous television programs including CNN, BBC, and France24. Ms. Gbowee received the Women's Refugee Council's Voices of Courage Award in 2014. In 2016, Ms. Gbowee was awarded the Lifetime Africa Achievement Prize (LAAP) for Peace in Africa by the Millennium Excellence Foundation and in 2017, Ms. Gbowee was selected by the United Nations Secretary General to serve as a Member of United Nations Secretary-General's High Level Advisory Board on Mediation. In 2018, Ms. Gbowee was appointed to the Gender Equality Advisory Council Secretariat for Canada's G7 Presidency.
Ms. Gbowee is the proud mother of eight children.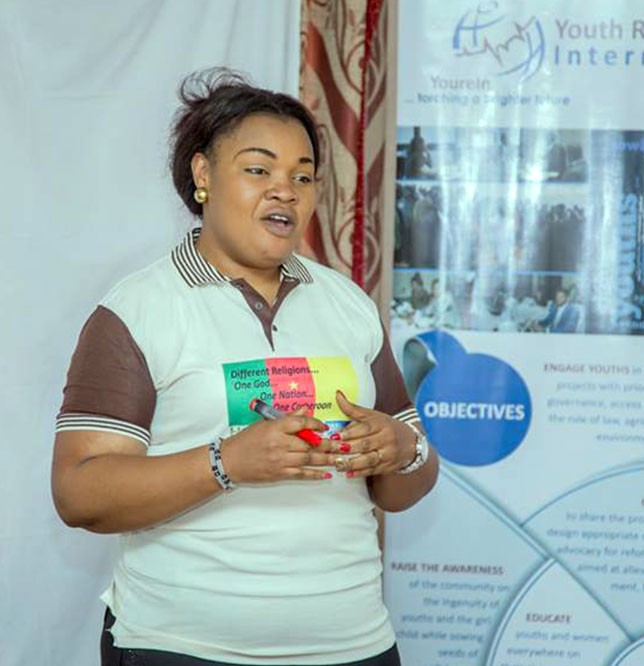 Chongwain Christelle Bay, Founder & Executive Director - Hope for the Needy (HOFNA) - Cameroon
Christelle Bay is a youth worker and an advocate of peace and good governance. She is the founder and Director of Hope for the Needy Association (HOFNA), a youth led nonprofit organization that is dedicated to helping the most underprivileged and marginalized youth in Cameroon achieve lasting positive changes in their lives.  
Christelle has worked towards the socioeconomic empowerment of youth and women in communities in Cameroon for the past decade. Since 2012, she has engaged over 10000 people (students, teachers and parents) using debates, drama and songs to train communities on human rights and prevention of gender based violence through the Creative Arts for Girls Empowerment Project. Through her theatre-based project, Of Girls Abused, HOFNA has trained over 50 traditional rulers on preventing child trafficking and child, early and forced marriages.
In her application, Christelle writes, "With increasing acts of intolerance, radicalization and violent extremism in Cameroon, I initiated the enhancing multicultural dialogue for peace project through which I have engaged over 5000 youths using poetry, spoken word and the unifying power of music to promote tolerance while training groups on respect for diversity."
Christelle is the recipient of the Mandela Washington Fellowship for Young African Leaders. Under her leadership, HOFNA, Cameroon has been awarded a Special Consultative Status with the Economic and Social Council (ECOSOC) of the United Nations; a recognition that allows the organization to communicate directly with the NGO branch of the UN. 
By participating in the fellowship, Christelle wants to "be a part of a women's network of peace builders in Africa through which we can continue to inspire each other, share new strategies and skills in building lasting peace in the world with women at the forefronts. I intend to use the meeting to learn communication strategies in times of conflict that will enable me and my organization to do more cost effective and impactful work in Cameroon. Meeting with other women leading high impact initiatives will provide for a platform for information sharing, new strategy acquisitions and building of networks to give more visibility and sustainability to our works."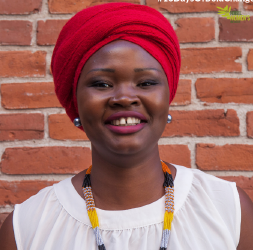 Riya Williams Yuyada, Founder & Executive Director - Crown the Woman - South Sudan
Riya Williams is a community leader, women's rights and youth peace activist. She is the leader of South Sudan Women's Coalition for Peace representing 46 organizations and individuals who work to promote peace.
She is an alumna of the 2017 Department of State's International Visitor Leadership Program on education and women's activism, the 2016 Young Adrican Leadership Program, the Feminist Leadership, Moement Building and Rights Institute East Africa, and the 2015 Nobel Women's Initiative's Sister-to-Sister Mentorship Program and is a recent recipient of the Akili Dada Fellowship. In June 2018 she gave an inspiring talk at Kakuma Camp, Kenya, at the first TEDx event ever held in a refugee camp.
While working for Mundri Relief and Development Association as the civic education officer amidst armed conflicts in 2014, she started an initiative called Play for Peace-South Sudan. Using local games from different ethnic groups, the initiative has since promoted peace in schools and communities, reaching more than 20,0000 children and youths.  Riya has also been part of the national peace process in South Sudan, the High Level Revitalisation Forum facilitating communication between the grassroots level and the national level. 
Under her leadership, Crown the Women organized a silent march demanding an end to the war and violence against women and girls. Through 16 days of activism, the March brought together more than 400 people influencing national debates on critical issues such as rape during wartime, leading some soldiers to actually be held accountable by the state. 
Riya writes in her application, "from the fellowship, I want to gain everything from more knowledge and skills, to sisterhood building. I want to gain…mediation skills to be able to handle processes and keep on keeping on.  I want to also re-energise as I am at a place where I feel burnt out and I believe the fellowship will help me in that since it will be bringing sisters in the struggle who have also gone through what I have gone through…I will learn from their experiences and share mine as well and hence becoming better…I believe when women doing the same kind of work are brought together, there is always sisterhood…and solidarity which I yearn for. I believe this sisterhood will create a support system for ourselves."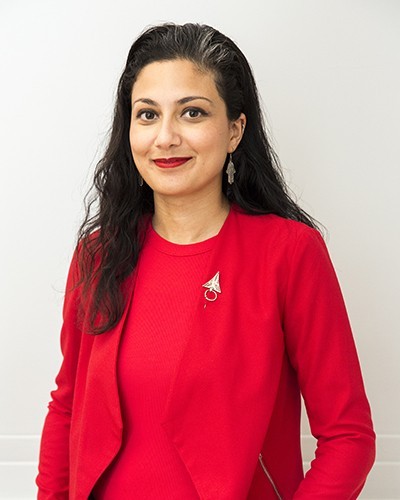 Omezzine Khelifa, Founder and CEO, Mobdiun - Creative Youth
Omezzine Khelifa is a telecommunications engineer, activist, and former politician. She is the Founder and CEO of "Mobdiun – Creative Youth", a social impact & civic innovation organization that empowers youth to lead change and help build a peaceful democracy in Tunisia. Using arts, sports and technology, Mobdiun works with young people in marginalized communities targeted by violent extremists and provides them with opportunities to build skills and gain access to resources and networks to foster their creativity as peaceful builders of Tunisian society.
Khelifa left her finance job in Paris during the Arab Uprisings, moving back to Tunisia to take part in transition efforts. She volunteered for the social-democrat party, twice ran for parliament, and advised the finance and tourism ministers when her party joined the governing coalition. After her cabinet experience, she became a consultant for the World Bank in Tunisia and coordinated a multi-donor trust fund of ten million dollars assisting the government in strengthening the financial sector, improving its governance and implementing the national decentralization plan.
Khelifa helped set up Thae'ra, the Arab Women's Network for Parity and Solidarity and the Women's Alliance for Security Leadership (WASL). She's been honoured with the Project on Middle East Democracy's Leaders in Democracy Award, and named a World Economic Forum Young Global Leader. She is also a New Voices Aspen Institute Fellow, as well as a member of the World Economic Forum's Expert Network. Recently, she was selected as one of the inaugural Obama Foundation Scholars at Columbia University.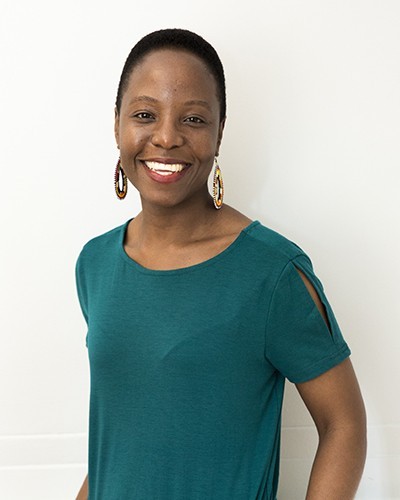 Rumbidzai Chisenga, Program Manager at the Mandela Institute for Development Studies (MINDS)
Rumbidzai Chisenga is a Program Manager at the Mandela Institute for Development Studies (MINDS), a Pan-African think tank that engages Africans on finding Afro-centric solutions to the continent's development challenges. She currently oversees the implementation of four projects that are geared towards fostering an appreciation of Africanness in policy formulation and institutional development, empowering African youth to meaningfully participate in elections and governance, driving economic integration in Africa and developing leaders with a Pan-African mindset. Prior to joining MINDS, Rumbidzai worked as a Management Consultant for over seven years, gaining experience in business analysis, human performance, and project management. During that time, she specialised in developing bespoke learning solutions in the South African banking sector where she was involved in a range of projects during some of the industry's key transitions. Rumbidzai also founded a social enterprise that encouraged youth to engage in governance and participate in nation building. She holds a Bachelor of Commerce (Economics Honours) degree from Rhodes University and a Master's of Management in Entrepreneurship and New Venture Creation from Wits Business School, South Africa.