Past Event
3rd Annual Development Finance Conference (ADFC) 2021 - "Financing Sustainable Development: Research, Innovation, and Mentorship"
November 22, 2021 - November 23, 2021
3:00 PM - 7:00 PM
Realizing the ambitious 2030 Agenda for Sustainable Development (United Nations, 2015) demands intervention strategies that are environmentally benign and socially inclusive. As a result, a growing interest in sustainable financing and investment has been increasingly witnessed due to greater awareness of the impact of climate and other non-economic risks on financial returns, therefore dramatically shifting the financing landscape. Globally, competition to attract investment for research and innovation is increasing, and the scale of competition is such that no one can succeed in isolation. Coordination and networking at every level are inevitable, and actions should support and complement these needed partnerships and collaborations for improved sustainable financing for development. 
There is enough evidence that research and mentorship can contribute to a country's growth by informing and supporting decision-making, identifying and establishing emerging environmental or socio-economic challenges, and fostering economic growth through innovation. Nevertheless, a review of the creation and production of science and technology in low and middle-income countries (LMICs) exposes a bulging gap between some "emerging economies" (essentially in East Asia), mid-income countries (South America), and the majority of countries whose research productivity remains minute or very small (largely Sub-Saharan Africa). Underinvestment in research, coupled with the explosive public demand for university education, has hindered research infrastructure growth in LMICs. This trend is particularly prominent in Sub-Saharan Africa, where research and innovation capacity has grown less than other LMIC regions, thus limiting the region's ability to innovate and compete internationally.
In addition, there is evidence that African states do not prioritize research and innovation in development. Even though many have committed themselves to increase the gross domestic investment in R&D, most often than not, it still accounts for less than 0.5% of the gross domestic product. Furthermore, LMICs often have an inadequate, disintegrated, and fragmented policy framework for research. Even when policies are in place, their implementation is weak and poor due to inadequate human and financial resources, weak monitoring and evaluation systems, disconnected under-resourced, and fragile national-level research institutions and systems incapable of responding to ever-changing external dynamic environments and demands. Besides, other factors that restrict the positive impact of research across LMICs include (1) weak university-industry linkages, (2) lack of or poor alignment of research with state priorities and needs and (3) weak demand for research in policy making. Also, research and innovation management capacity across LMIC universities is inadequate, affecting scholars' ability to obtain sustainable funding and manage projects effectively. Common areas for skill capacity building include financial and grants management, monitoring, and evaluation. The region's sustainability of innovation and research culture is also threatened in part by the lack of a critical mass of young professionals with the requisite skills and interest in these field areas. 
For the past four decades, international donors have supported efforts to strengthen research capacity and innovation in LMICs as a way to secure long-term sustainable financing for development. Strengthening research capacity in Sub-Saharan Africa universities and colleges is key to socio-economic development. Thus, both faculty and students need to be empowered to be able to work well across a range of research and development/innovation, including conceptualization of priority research problems, development of fundable innovation and research proposals, ethical data collection, data analysis, manuscript writing, and development, coordinating dissemination processes, evidence-based design, and programming, incubating finance instruments and products for sustainable development, behavioral perspective including in financial decision making, intellectual property rights, among others. 
Considering formal teaching of research and innovation courses for postgraduate and undergraduate students is often inadequate, experiential learning and mentorship at tertiary institutions, as well as university-industry linkage and knowledge management platforms, are increasingly being regarded as a high impact strategy for inculcating a research and innovation culture among young faculty members and students for improved global competitiveness that can attract sustainable research and innovation investment and financing for development. As such, the University of Nairobi and Columbia Global Centers | Nairobi will hold the Annual Development Finance Conference on the 22nd and 23rd November 2021 that brings together academics, policymakers, students, and practitioners from around the world to discuss these issues. Thus, the conference's main objectives include:
Facilitate and promote conversations and dialogue on the theme "Financing Sustainable Development: Research, Innovations, and Mentorship." 
Provide an opportunity for interested participants to present research papers and innovations on the conference's theme and targeted topics of interest and receive feedback and recommendations from reviewers and other participants. 
Present a platform for young researchers and innovators to coordinate and link with prospective mentors and an opportunity for participants to network including post the conference. 
CONFERENCE CALL FOR PAPERS
African Development Finance Journal (ADFJ), University of Nairobi, is pleased to call attention to the 2021 Annual Development Finance Conference (ADFC) in November. The conference brings together academics, policymakers, students, and practitioners worldwide to present research, network, and collaborate. Due to the current coronavirus pandemic, we will hold our conference virtually this year, and participants will interact remotely. Therefore, the organizers are making all the necessary arrangements to make this conference deliver a unique experience to the participants.
The conference theme is 'Financing Sustainable Development: Research, Innovation, and Mentorship.' Interested applicants are requested to submit research papers on the conference theme or suggested topics. The topics of interest include but are not limited to the following:
 Agricultural value chain finance
Alternative Investment opportunities, avenues and assets
 Capital Formation in developing markets
Capital market theory and development
Country Competitiveness and Foreign Direct Investments
Credit Markets and development
Development Accounting and Standards
Development Finance systems
Digital Finance services (DFS), platforms and Eco - systems
Emerging Financial technologies (Fintech) for development
Environmental/Climate/Sustainable/Green finance
External aid, trade and development
Financial Development Pyramid Index
Financial Markets Microstructure
Financing Government Big 4 Agenda
Health Financing
Infrastructure Finance
Manufacturing Finance
Micro finance practices and schemes
Public Accounting and Standards
Public Private Partnerships
Public Financial management reforms and Development
Taxation and Development
SUBMISSION DETAILS
The call to submit full papers, position papers, or abstracts for review is now open. All abstracts should include a title, keywords, authors' names, affiliation, and an email address. The abstract should not exceed 500 words. A position paper should be a maximum of 4 pages in which the authors present their research, preliminary results, challenges, describe their approach, and how it embeds theories, methods, and techniques from various approaches of research. Submit your full papers, position papers, or abstract in English on or before November 15th, 2021, preferably in MS Word, to: [email protected]
REVIEW PROCESS
Submissions will be reviewed and selected by the conference committee led by the conference convener. Based on accepted submissions, the convener will form an expert panel by including fellow acknowledged international researchers.
IMPORTANT DATES
Abstract Submission deadline- 15th November, 2021
Notification of Abstract acceptance- 15th November, 2021
Full Paper Submission deadline- 15th November, 2021
Registration deadline- 21st November, 2021
Conference Dates- 22nd and 23rd November, 2021
PARTICIPATION FEE
University of Nairobi Undergraduate Students- Ksh.500
University of Nairobi Staff- Ksh. 1,000
University of Nairobi Postgraduate Students- Ksh. 1,000
Students from East Africa Community- Ksh. 2,000
International Students- $30
Participants from East Africa Community- Ksh. 3,000
International Participants- $50
REGISTRATION PROCEDURE
CONFERENCE CONVENERS 
Dr. Duncan Elly Ochieng' - University of Nairobi, Department of Finance and Accounting, Email: [email protected]
Pauline Muthoni - Columbia Global Centers | Nairobi, Columbia University, Email: [email protected]
BENEFITS
A certificate of participation/ attendance
Conference proceedings publication - The conference proceedings will be published in book form that complies fully with the Higher Education and Training requirements for accreditation.
An opportunity to develop the paper further for publication in ADFJ (ISSN. 2522-3186) 
VENUE: Virtual/ Online Conference
Keynote Speakers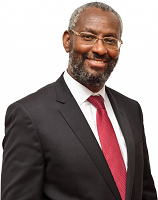 Professor Stephen Kiama Gitahi is the 8th Vice-Chancellor, University of Nairobi. He holds a doctorate degree in Structural Biology from the University of Bern, Switzerland under the mentorship of Professor Peter Gehr . His PhD marked a culmination of a long journey of sustained personal illumination driven by an abiding curiosity to broaden the horizons of knowledge.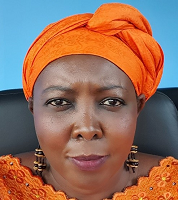 Dr. Murugi Ndirangu is the Director of the Columbia Global Centers | Nairobi (CGC Nairobi). Dr. Ndirangu is an expert in public health, policy, and education. She was previously an Associate Professor in the Department of Nutrition and Health Care Management at Appalachian State University, North Carolina. Her research focuses on the health of vulnerable populations and the efficacy of public health nutrition interventions in domestic and international settings. She holds a Ph.D. in Nutrition and Food Systems from the University of Southern Mississippi, a Master of Educational Psychology, and a Bachelor of Education from Kenyatta University in Nairobi, Kenya. CGC Nairobi, one of nine Global Centers established by Columbia University to facilitate learning and research opportunities for Columbia University students and faculty. The center also enables Columbia students and faculty to work collaboratively with academic institutions, governments, private sectors, NGOs, multinationals, and others in the Eastern and Southern Africa region to address critical global issues as equal partners.
Speaker Bios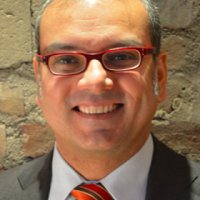 Satyajit Bose teaches sustainable investing, cost benefit analysis and mathematics, and serves as Associate Director of the Program in Sustainability Management. His research interests include the value of ESG information, carbon pricing, the link between portfolio investment and sustainable development in emerging markets and the optimal use of environmental performance metrics for long horizon investment choices. He is co-author (with Dong Guo and Anne Simpson) of The Financial Ecosystem: The Role of Finance in Achieving Sustainability, published by Palgrave Macmillan in 2019. His other research is available at the Research Program on Sustainability Policy & Management at the Earth Institute.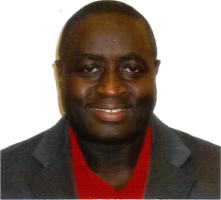 Prof. Abdul Karim Bangura is the Director and Senior Mentor of the CODESRIA College of Mentors Institute for doctoral candidates very highly competitively selected from across Africa based in Dakar, Senegal; a Researcher-In-Residence of Abrahamic Connections and Islamic Peace Studies at the Center for Global Peace in the School of International Service at American University and the director of The African Institution, all in Washington DC; a Visiting Graduate Professor of Regional Integration at the University of Cabo Verde in Praia, Cabo Verde; an External Reader of Research Methodology and Municipal Government at the Plekhanov Russian University in Moscow; an Inaugural Peace Professor for the International Summer School in Peace and Conflict Studies at the University of Peshawar in Pakistan; and the International Director and Adviser of the Centro Cultural Guanin in Santo Domingo Este, Dominican Republic. He holds five PhDs in Political Science, Development Economics, Linguistics, Computer Science, and Mathematics. Bangura is the innovator of Ubuntugogy Educational Theory, Broad Theory of Meaning, Consciencist Communication Theory, Ujamaa Communication Theory, Theorem of Accelerated Language Deaths, African Peace Paradigms, Rekh Methodology, Utchā and Uhem Methodology, Behsâu-Pehsa Methodology, Er/Set/Sthenå/S-tut/Tut Methodology, Ujamaa Methodology, Consciencist Methodology, Hrārā/S-tut/Qeṭ Methodology, and Ai-[t] m' Såati Methodology. He is the author of 105 (one hundred and five) books and 708 (seven hundred and eight) scholarly articles. The winner of more than 50 prestigious scholarly and community service awards, among Bangura's most recent awards are the Albert Nelson Marquis Lifetime Achievement Award for 2020, the Cecil B. Curry Book Award for his African Mathematics: From Bones to Computers, which has also been selected by the African American Success Foundation's Book Committee as one of the 21 most significant books ever written by African Americans in Science, Technology, Engineering and Mathematics (STEM), and listed by the California News Reel and Amazon.com as one of the 47 books that comprise the great African contributions to global civilizations; the Diopian Institute for Scholarly Advancement's Miriam Ma'at Ka Re Award for his article titled "Domesticating Mathematics in the African Mother Tongue" published in the Journal of Pan-African Studies; the Special United States Congressional Award for "outstanding and invaluable service to the international community;" the International Center for Ethno-Religious Mediation's Award for his scholarly work on ethnic and religious conflict resolution and peacebuilding, and promotion of peace and conflict resolution in conflict areas; the Moscow Government Department of Multicultural Policy and Integrational Cooperation Award for the scientific and practical nature of his work on peaceful interethnic and interreligious relations; and The Ronald E. McNair Shirt for the stellar research methodologist who has mentored the largest number of research scholars across the academic disciplines published in professionally refereed journals and books and won the most best paper awards two years in a row—2015 and 2016. He is fluent in about a dozen African and six European languages, and studying to increase his proficiency in Arabic, Hebrew, and Hieroglyphics. Bangura was among the group of first four scholars to address the United Nations General Assembly. He is also a member of many scholarly organizations, has served as President and then United Nations Ambassador of the Association of Third World Studies, and is a Special Envoy of the African Union Peace and Security Council and the Editor-in-Chief of the Journal of Living Together dealing with peace and conflict resolution.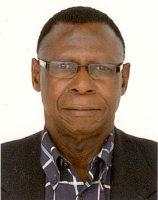 Professor K'Obonyo is a management scholar who has taught at the university for about 39 years. Before joining academia K'Obonyo, served as a District Officer in the Kenyan Civil Service for three years and a lecturer at the Government Training Institute, Mombasa for about one year. He specializes mainly in strategic and human resource management. He has been a member of the Board of Directors in Several Kenyan Public Corporations. At the University of Nairobi, K'Obonyo has served as Deputy Principal of a College, Dean of a Faculty, Director of a Board and Chairman of a Department as well as chairman and member of many statutory and ad hoc committees at the University and in some of the Government Ministries. K'Obonyo has published a book, book chapters and more than 100 articles in peer referred journals. He has undertaken many consultancy assignments in the public, private and NGO sectors. He has supervised and examined more than 50 Ph.D theses and more than 700 masters degree projects and dissertations. K'Obonyo has presented papers at many international academic and professional conferences. He has lived in the United States of America, South Africa, Uganda and Tanzania. He has travelled widely in Africa, North America and part of Europe. He has taught at the University of Natal in Durban, South Africa for two years and has served as Deputy Principal and Professor of Management at the University of Nairobi.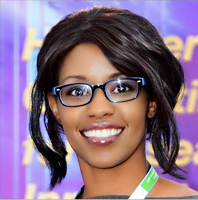 Ida Nganga is the Global President, Startup Innovation at the Global Council for the Promotion of International Trade; the Regional Head, UNESCO Emerging Technologies for Development based in Bordeaux, France; and on the Boards of the International Centre for Enterprise Development (ICED Digitizing Trade Taskforce) and the Globe Chamber of Commerce & Industry.
She is also the founder of an award-winning Regional Consortium of Experts for Development who use technology and engineering as an enabler for achieving the SDGs. She is committed to putting a spotlight on startup development, technology transfer, gender inclusion, stakeholder engagement & intercontinental collaboration. She is on the advisory committees for the International Telecommunication Union (ITU)'s Digital Innovation Framework, Afrinic's Government Cluster, ICANN's Africa Strategy 2020, Communications Authority's Online Safety, and the Global Peace Foundation's Leap Innovation HUBS. She also Co-Chairs the Internet for Development Global Community and its Internet for Education Lead.
She is a Tech for Good global partner on online safety & security, computer science education, and cloud solutions, as well as an Ambassador for Africa Code Week by SAP and UNESCO. She is also a certified leadership and management trainer by Dale Carnegie International, which uses the behavioral science approach, and a much sought-after global speaker known for her oratory prowess.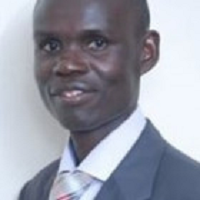 Hesborn (Omondi) Ongudi, is the founder and CEO  Fairways Green Markets, a social enterprise linking farmers to market and essential services through a digital platform.
Hesborn is also a founder of GroBiz Africa SMEs and startups business growth support consultancy that is helping in setting up systems and structures for sustainable businesses in Africa.
Hesborn is a Sustainable Business growth Consultant with over 15 years' experience in financial management, operations and administration in non-governmental not-for-profit organizations and corporate settings with a part time engagement as FiRe Awards level one evaluator since 2014.
CPA Ongudi's experience entails establishment and maintenance of sound financial, administrative and operational controls and systems that ensure accurate reporting and utilization of organizational resources. to achieve sustainable growth
Expert in Corporate reporting, corporate governance and sustainability reporting in line with UN SDG 2030 Agenda and  has attended UNCTAD GDI training of trainers (ToT) for SMEs on sustainability reporting in line with SDG 2030 facilitated and sponsored by UNCTAD and ICPAK in 2021.