Past Event
Columbia on the Continent: Alumni in Action (2nd session)
March 4, 2022
10:00 AM - 11:30 AM
Event time is displayed in your time zone.
Online Columbia Global Centers | Nairobi
Many Columbia students and affiliates are interested in working on the African continent but do not know where to begin. Since many Columbia alumni already work on the continent working in governments, international organizations, companies, and NGOs, their expertise could benefit many of our members seeking to work on the continent in various capacities. Bridging the gap between the African diaspora and those working to solve the continent's challenges is one of the African Development Group's main goals. This event would allow Columbia students to see where they could be after graduation. Learning from alumni is essential to determining paths after college since they went through many of the same challenges we are now in determining what to do after graduation, what programs to apply for, among many other issues. The relationships developed in these interactions could be invaluable to our future.
The main goal of this second (2nd) session of the series would be to expose Columbia students and affiliates to possible careers on the continent through direct interaction with Columbia alumni working in those careers.
At the end of the webinar, Columbia students and affiliates will leave with a concrete understanding of where they could end up after graduation and the paths to follow to get there. They will also have the added asset of the contact information of alumni working in influential positions on the African continent. Careers can be very overwhelming, but the goal of this event is to bring the challenge down to the personal level. These personal interactions will give students a better idea of life after college and hopefully make the prospect less scary.
Moderator Bio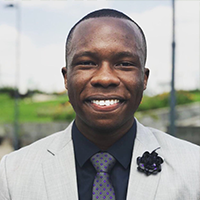 Junior, Columbia College studying, Computer Science
Speaker Bios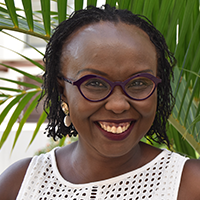 With over 26 years' experience, Wambui Chege is a seasoned advisory services professional with experience in international and private sector development in Sub-Saharan Africa, the US and Asia. An experienced Board Director, Wambui is currently the Independent Chair of Making Finance Work for Africa, an independent initiative hosted by the African Development Bank, focused on the development of African financial sectors. She also serves on the Board of Fairtrade International, gender-lens venture capital firm, Samata Capital and the African Venture Philanthropy Association.
Wambui has a Master's in international Affairs from the School of International and Public Affairs (SIPA), Columbia University in the City of New York and a Bachelor of Commerce from Kenyatta University, Kenya. During her time at SIPA, Wambui co-founded SPAN, the SIPA Pan African Network for students of African descent and served as its first President.
Wambui currently works as an independent consultant focused on agribusiness and financial inclusion. She was previously director of agribusiness at KPMG East Africa, 2014-2019. Prior to that, she was head of sustainable agribusiness advisory, Sub-Saharan Africa, at the International Finance Corporation, the private sector arm of the World Bank. She has also worked as a commodities and financial markets correspondent with Reuters in Africa. She is the founder of Kara Sidai Botanicals, a premium natural beauty company based in Kenya.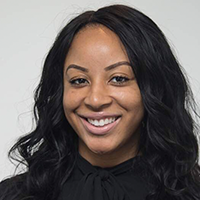 Anuli Isichei is a social impact leader and registered nurse with extensive experience supporting multiple sectors including education, nonprofits and healthcare. She has both lived and worked in  the US and Nigeria. 
In her previous role as the Partnership Lead and Faculty with the Healthcare Leadership Academy,  based in Nigeria, she established strategic cross-sectoral partnerships, led community engagement efforts and provided strategic oversight for program development. 
Anuli currently consults for social enterprises based in the US and Nigeria. 
Anuli is a registered nurse, who has won several awards, including being recognized in 2020 by WHO, UNFPA, Women in Global Health, as 1 of 100 Global Outstanding Women Nurse and Midwife Leaders. In 2012, Anuli was selected out of more than 500 nurses across Long Island, New York to receive the prestigious Nurse of Excellence Award. She is a member of Sigma Theta Tau International Honor Society and holds a Master of Public Administration from Columbia University, where she was a Dean's Service Scholar.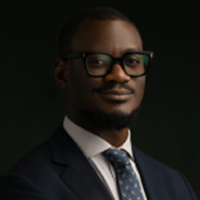 Tomiwa Aladekomo is the CEO of Big Cabal Media, which publishes the tech and youth
publications, TechCabal and Zikoko. Big Cabal is building the next generation of African
media brands and creating some of the most exciting original content from the continent.
TechCabal is a future-focused publication that leads clear and compelling conversations on the impact and business of tech in Africa. Its data analytics, research and consulting service, TC Insights provides actionable intelligence about Africa's technology industry to big tech companies, investors, entrepreneurs, regulators and other players on and off the continent. TechCabal's job is to help people on and off the continent to understand the potential of the sector and how to participate in its success. Our research and consulting service provides answers to specific questions that big tech companies, investors, entrepreneurs, regulators and other players have so that they can make informed decisions.
Zikoko is one of the fastest growing youth publications in Nigeria and Africa today, creating high-engagement content around culture and what it means to be young in Nigeria today. Zikoko sits at the heart of Nigeria's youth culture, telling the most important stories that matter to youth audiences, via written content, video, images and memes. We create, reflect and amplify the most urgent elements of youth culture in ways no other platform
can.
An experienced executive, Mr. Aladekomo has worked extensively across media and
marketing roles in Nigeria and North America. He believes in products that address real
human needs, brands that stand for something, marketing that thrills and great ideas
executed well. He has taken Big Cabal through a transformation that's made it one of the
most exciting new media companies on the continent, telling Africa's stories in depth and in innovative and fresh ways.
He is passionate about Nigeria and is actively involved in driving sustainable change in the Nigerian political system by creating a thriving hub of bright minds, providing the
much-needed infrastructure and atmosphere required for grooming future leaders. He isn't just passionate about Nigeria, but about Africa as a whole. This passion is what fuels the pace-setting work he does at Big Cabal Media, and also as a Board Member of the Africa Tech & Creative Group; which is working to ensure that the implementation of the AFCFTA (Africa Continental Free Trade Act) works for tech, creative and small business communities all over the continent.
Tomiwa has a BSc. in Business Administration from Boston University and an MSc. in
Anthropology from Columbia University, New York. He is a fellow of the Archbishop Tutu
Leadership Fellowship, run by the African Leadership Institute.