Past Event
Dancing -- Moving -- Knowing
April 16, 2019
8:00 PM - 9:30 PM
Columbia Global Centers l Paris, 4 rue de Chevreuse, 75006
Dancing -- Moving -- Knowing
What kind of knowledge do we access when we move, including when we dance? How do our movement practices affect our work as writers and researchers? In this roundtable discussion, an international group of scholars and choreographers reflect on the potential nature and value of knowledge that comes through the body, through movement. Exploring what it means to bring a somatic approach to their work, the panelists invite the audience to hone their awareness of physical sensations as well and to consider the role of the body in the experience of knowing.
Panelists: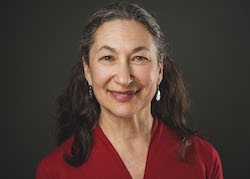 Lynn Matluck Brooks is the Arthur and Katherine Shadek Humanities Professor Emerita at Franklin & Marshall College, where she founded the Dance Program in 1984. She holds bachelor's, master's, and doctoral degrees from the University of Wisconsin-Madison and Temple University. Brooks is a Certified Movement Analyst through the Laban-Bartenieff Institute of Movement Studies. She has held grants from the Fulbright/Hayes Program for study in Spain, the Pennsylvania Council on the Arts, the National Endowment for the Humanities, and the Andrew W. Mellon Foundation. At F&M, she received the Bradley R. Dewey Award for Outstanding Scholarship and the Lindback Foundation Award for Distinguished Teaching. Brooks has written performance reviews for Dance Magazine, served as editor of Dance Research Journal from 1994 through 1999, and co-edited Dance Chronicle: Studies in Dance and the Related Arts from 2007 to 2017. She is currently Editor-in-Chief of thINKingDANCE, Philadelphia. She served on the boards of the World Dance Alliance, the Society for Dance History Scholars, and the Congress on Research in Dance. She has published several books and many scholarly articles, primarily on dance history subjects. Brooks specializes in modern dance, "early" dance and notation, movement analysis, and dance history. She contributed many choreographies to the F&M Dance Program and other groups. and has performed and choreographed with the Grant St. Dance Company in Lancaster, Pennsylvania.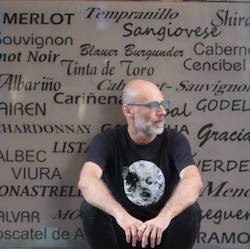 Kiko Mora (Ph.D., The Ohio State University) is professor of semiotics of advertising and culture industries in the Department of Communication and Social Psychology at the University of Alicante (Spain), and of Spanish cinema for the Council on International Educational Exchange of the same city (CIEE). His present research explores the convergence of Spanish music and dance in early cinema and the early recording industry in the United States. Since 2011, his articles include "Carmencita on the Road: baile español y vaudeville en los Estados Unidos de América (1889–1895) (Lumière, 2011); "Pepita Soto: una historia del sueño americano (1852–1859) (Revista de investigación sobre flamenco La Madrugá, 2013), "Carmen Dauset Moreno: primera musa del cine estadounidense" (Zer, 2014), "Some Notes Toward a Historiography of the Mid-Nineteenth Century bailable español" (Flamenco on the Global Stage: Historical, Critical and Theoretical Perspectives, MacFarland, 2015), "Sounds of Spain in the Nineteenth Century USA: An Introduction" (The Global Reach of the Fandango in Music, Song and Dance: Spaniards, Indians, Africans and Gypsies, Cambridge Scholars, 2016), "La representación contra-hegemónica de la negritud: La Perla Negra, entre la rumba y la danza contemporánea (1913–1928)" (Sinfonía virtual. Revista de música clásica y reflexión musical, 2017), and "Who is Who in the Lumière Films of Spanish Song and Dance at the Paris Exposition, 1900" (Le Grimh, 2017. Mora is co-editor of Rock around Spain. Historia, industria, escenas y medios de comunicación (Universitat de Lleida, 2013) and he is presently co-editing, together with Silvia Bermúdez (University of California–Santa Barbara), a book on Mediterranean musics. His latest articles include, together with K. Meira Goldberg, "Spain in the Basement: Dancing Race and Nation at the Paris Exposition, 1900" (The Body, The Dance and The Text: Essays on Performance and the Margins of History, Brynn Shiovitz, ed. Mac Farland, forthcoming 2018), and, together with Ninotchka D. Bennahum, "Stillness, Pose and Silence: Meditations on Flamenco Corporeality" (Spaniards, Natives, Africans and Roma: Transatlantic Malagueñas and Zapateados in Music, Song and Dance. K. Meira Goldberg, Antoni Pizá and Walter Clarck, eds.  Dance, Cambridge Scholars, forthcoming 2018).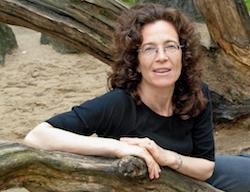 Ann Moradian is a movement artist, educator, writer and advocate for healthy ecologies: human, social and environmental. Originally a dancer and choreographer, she performed in the companies of Anna Sokolow, Manuel Alum, Impulse Theatre & Dance and Perspectives In Motion, which she founded in NYC in 1988. With over 40 years of movement experience, in dance, yoga, the martial and energy arts, her current work is focused on experiential, collaborative, trans-disciplinary and educational projects that explore the challenges of co-existence from an embodied, systemic perspective.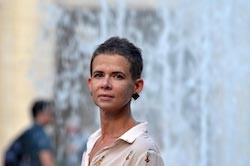 Hiie Saumaa (Ph.D., Columbia) is a writer, dancer scholar, and a movement educator. Her work explores interconnections between dance, movement imagination, and creativity. She is currently working on a project on the unpublished writings and multi-artistry of the choreographer Jerome Robbins. Her articles have appeared in Dance Chronicle, Dance Research Journal, The Journal of Dance, Movement & Spiritualities, Somatics Magazine/Journal, and Alternative and Complementary Therapies. She has contributed to Sacred Dance Guild Journal, The Jerome Robbins Newsletter, Hybrid Pedagogy, and Movement Research Performance Journal. In 2017, Saumaa was a Dance Fellow at the New York Public Library for the Performing Arts. She has taught courses in writing, literature, and critical theory at Columbia University and New York University. As a certified instructor of Nia dance, The BodyLogos© Technique, and JourneyDance™, Hiie teaches classes and workshops in sensory-based dance modalities, creative movement, expressive arts, meditative strength training, and somatic awareness.