Past Event
The Development of Healthy Cities in Sub-Saharan Africa: Stepping Up Clean Electricity Uses
May 4, 2021
4:00 PM - 5:30 PM
Affordable and reliable electricity access from renewable energy sources is a prerequisite for the development of sustainable and healthy cities in sub-Saharan Africa.
In light of the growing urban population and the sector's difficulties in expanding at the same rate, people and businesses increasingly have an incentive to use additional ways to generate electricity to meet their energy needs. If solar systems are starting to be deployed in cities, polluting diesel generators remain the preferred means for tackling grid failures. These phenomena result in increased "tensions" in the region's electrical sector, between small centralized networks and growing self-consumption. The challenge is daunting as demand for clean, reliable, and competitive electricity is expected to increase sharply, not least for addressing massive air pollution problems, for example, from the transport sector. As African cities' projections will account for the bulk of the population in less than 30 years, energy usages in urban areas will be critical for the continent's sustainable energy access and energy transition.
Columbia Global Center Nairobi, SIPA Center on Global Energy Policy (CGEP), and Ifri's Center for Energy & Climate are pleased to hold this joint webinar with leading experts of the sector on the development of clean electricity systems in sub-Saharan cities.
---
Moderator Bio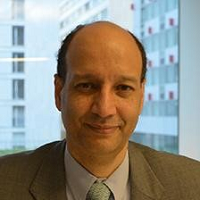 Adjunct Senior Research Scholar at the Center on Global Energy Policy at Columbia University SIPA
Philippe Benoit is an Adjunct Senior Research Scholar at the Center on Global Energy Policy at Columbia University SIPA. Philippe has had a distinguished career in energy, development, and climate policy. His experience spans a wide spectrum of regions, including the emerging economies of Asia and Latin America, developing countries in Sub-Saharan Africa, North America and Europe. He has over 25 years of experience in working on energy, finance and development in both the private and public sectors. From 2011-2016 Philippe served as head of the Energy Environment and Energy Efficiency Divisions at the International Energy Agency. In addition to his time at the IEA, he worked for over 15 years at the World Bank, including as energy sector manager for Latin America and the Caribbean, and at Société Générale as a director in the Energy Project Finance Department. He is also currently Managing Director-Energy at Global Infrastructure Advisory Services 2050, an independent consultancy.
Philippe has managed over 50 publications in the areas of clean energy, development and climate change while at the IEA and the World Bank. He holds a J.D. from Harvard Law School, a B.A. in economics and political science from Yale University, and a masters in trade law from the University of Paris.
Special Guest.
Marc-Antoine Eyl-Mazzega joined Ifri's Center for Energy & Climate as a Director in September 2017.
Prior to joining IFRI, he spent six years at the International Energy Agency (IEA), notably as Russia & Sub-Saharan Africa Programme Manager where he conducted oil and gas market analyses and was responsible for institutional relations with these countries and regions. He also held various other positions, such as at the Robert Schuman Foundation, where he was in charge of a Ukraine observatory. A French and German national, he holds a Ph.D. from Sciences Po Paris in international relations.
Panelist Bio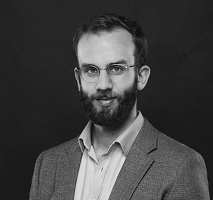 Hugo Le Picard is a Research Fellow at the Center for Energy & Climate at Ifri. His research interests mainly focus on the issues of energy poverty, electricity access and the financing of electricity infrastructures in sub-Saharan Africa. He is also preparing a doctoral thesis in the field of industrial economics applied to the African power sector at the Paris-Dauphine University. He joined Ifri's Center for Energy & Climate in 2018, after a work experience at the European public affairs department of Veolia Environment and at the Mediterranean Foundation of Strategic Studies (FMES).
In addition to his research activities, he teaches microeconomics at the Paris-Dauphine University and is a teaching assistant of a master course on energy diplomacy at Sciences Po Paris. He holds a Master's degree in economics and financial engineering applied to energy from the University Paris-Dauphine and a double degree in mathematics and economics from the University of Nottingham.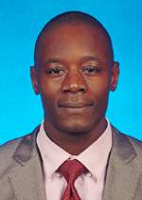 Dr. David Wafula Wekesa is a proficient and experienced renewable energy practitioner with over fifteen (15) years' experience in designing and installation of solar-wind hybrid mini-grid systems. He holds a PhD in Renewable Energy Mechanics. He is an expert, consultant and lecturer in renewable energy at the Multimedia University of Kenya (MMU). David is a trained Solar PV Master Trainer and a Certified Energy Manager (CEM). He is also a lead researcher in an ongoing National Research Fund (NRF) funded project aimed at developing Wind-Solar Hybrid Systems for Electrification of Rural Households in Kenya. Presently, he is a Consultant with Germany's Federal Ministry for Economic Cooperation and Development (BMZ) via GIZ on a Green People's Energy Project aimed at promoting Renewable Energy Technology in Africa (Project no. 81253301).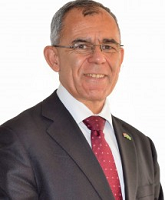 Prof. Izael Pereira Da Silva has a PhD in Power Systems Engineering from the University of Sao Paulo (Brazil). He is also a Certified Energy Manager (CEM). At present, he is a Professor at Strathmore University and the Deputy Vice Chancellor – Research and Innovation.
He has strong interest in the following areas: Rural Electrification, Renewable Energy, Energy Efficiency, Energy Policy, Sustainable Development and Demand Side Management. In line with this interest, he started the Strathmore Energy Research Centre (SERC), which aims at training, conducting research and providing consultancy services in energy related topics, promoting sustainable development and cooperation among countries. Prof. Da Silva has written extensively on Renewable Energy and Energy Efficiency.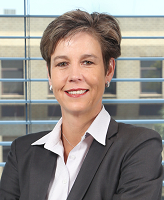 Retina Van Tonder is currently the head of power at Standard Bank. Rentia joined Standard Bank in 2014, with a focus on developing and implementing a new strategy for the bank to become the leading funder of renewable and power projects in Africa. She is also a panellist at the fifth Africa Investment Exchange: Power & Renewables meeting at RSA House, 14-15 November 2018.