Past Event
Entrepreneurial Reality: Hardship and Conquering Adversity
September 7, 2021
9:00 AM - 10:30 AM
Entrepreneurship is the foundation of prosperous communities around the world. As human beings, we tend to lionize those who take on the most difficult tasks and achieve victory. In a way, the same spirit that drove Ernest Shackleton to take the perilous voyage to Antarctica drives today's entrepreneurs to risk it all in the conquest of creating great companies and, therefore, stronger communities. 
This bodes the question, how does an entrepreneur properly handle the continuous obstacles along the way? Conversations on the hardships of the entrepreneurship journey are critical. Often, the narrative is focused only on the end result of the entrepreneurship process. In this event, we will dissect the challenges faced by entrepreneurs as they set up businesses and delve into some strategies to overcome these challenges - both from mental fortitude and operational  perspectives. 
In this webinar, we will hear stories of hardship from entrepreneurs in Nairobi and the United States and how they overcame them.
Moderator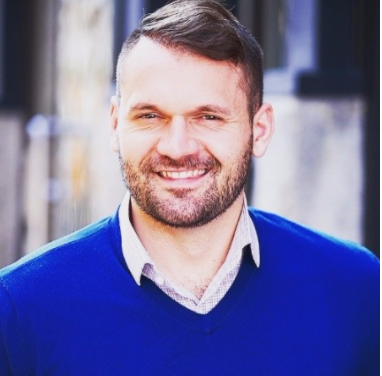 Conor J. Mack is a Partner at Rosc Global, where he spearheads the firm's new business development efforts. In addition, Conor plays an integral role in Rosc's venture investing activities and works on a day-to-day basis with both Rosc's investment partners and the entrepreneurs behind its portfolio companies. Conor boasts a core sales background, specializing in Enterprise Sales of research, technology, and data/analytics services. Most recently, Conor oversaw a multi-million-dollar book of business for S&P Global Market Intelligence. He managed topflight clients, including GE, Broadcom, Atlassian, Slack, Zendesk, Box, Datadog, Bain, EY, and KPMG.
Before joining Rosc, Conor led the North American new-client-acquisition team for Eurotrust, a Zürich-based multi-family office. During his tenure at Eurotrust, Conor was tasked with building out the firm's M&A business through its advisory arm, Geneva Capital Group ("GCG"). Along those lines, Conor was responsible for forming and maintaining a robust network of global M&A shops, private equity firms, venture capital funds, and family offices.
In 2017, Conor left GCG to launch Beyond Metrics, a Boston-based advisory firm specializing in sales consulting, capital raising advisory, M&A, and human resource benefit. While simultaneously operating Beyond Metrics, Conor took a role at LaunchSource. This seed-funded technology company provides a platform to allow high-growth technology companies to achieve revenue goals and train their sales teams. While leading the sales and strategy efforts, LaunchSource grew revenue by 98% in 12-months via a SaaS offering that Conor implemented. During his time, Conor worked with over 100 VC-backed technology vendors in NYC and Boston to create sustainable revenue generation models via the LaunchSource platform. In addition to his responsibilities at Rosc, Conor serves as the lead Strategic Advisor for Shadow Factory, a leading Hong Kong-based VR/AR provider of next-generation XR services.
Conor is a Connecticut native and attended Assumption College, a four-year member of the Varsity Lacrosse team. During his senior season, Conor and his teammates led Assumption to its first-ever playoff berth. Subsequently, Conor received a certificate in Project Management from the Wentworth Institute of Technology. Conor is currently attending Columbia University, where he will complete his Master's in Strategic Communication. He was also a Board Advisor for Empower 2 Play, a Non-profit tasked with teaching leadership to international students through American Football. Finally, Conor is a Big Brother within Big Brothers of Eastern Massachusetts.
Panelist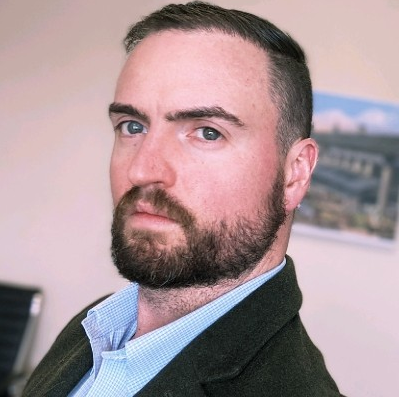 Mike Shaw joined Kinimatic as the company's Chief Operating Officer. His responsibilities are broad and include managing the day-to-day function of the company and cultivating and maintaining Kinimatic's warehousing service provider relationships as they constantly expand their nationwide warehousing footprint across the United States.
Since graduating from Babson College, Mike has been the founder of numerous technology and e-commerce companies. He has experience building large-scale product catalogs and creating the technology and logistics infrastructure to support such operations. In 2016, Mike sold his first e-commerce company, an e-commerce automotive parts operation, which at the time had grown to a catalog size of approximately 36,000 individual product SKUs. In addition to his e-commerce and entrepreneurial ventures, Mike has held various executive management positions in both the automotive industry, most recently with Porsche, and in the luxury goods sector, with a particular focus on fine watches in the global market, having worked previously with brands including A. Lange & Sohne, Audemars Piguet, Omega, Panerai, and Vacheron, among others. 
Mike is currently a resident of Boston's Back Bay, where he spends a significant amount of time seeking out and speaking with other entrepreneurial-minded individuals to discover new projects, in addition to serving as a resource for several local startups and remaining a market consultant within the fine and rare watch global sector.
Susan Mueni is a young, vibrant, highly creative, and astute African female entrepreneur. Founder & C.E.O of SUED, a Made in Kenya watch brand that blends the art of time with the rich African Culture to handcraft the most beautiful bracelet watches. Susan also champions Small Businesses through content creation, constant engagements, events, and having candid conversations on her Social Media platforms."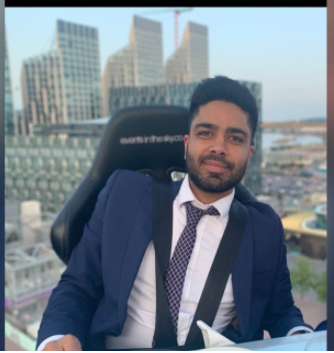 Kushil Lakhani, CEO, Co-Founder – Kitukali,  is an experienced strategy consultant by background who worked in the U.K. for several years advising the private equity and banking industry on operations, strategy, technology and growth. He started a handmade footwear brand called Kitu Kali in 2018 which is now one of the leading handmade footwear brands in Kenya, and expanding globally.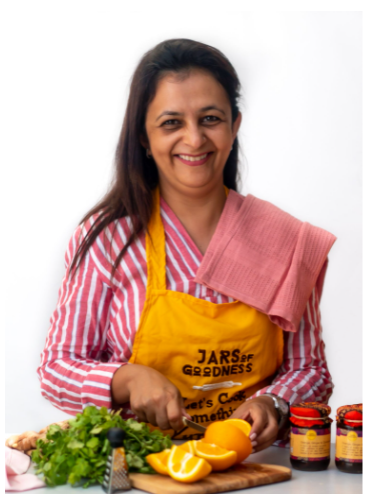 Neelma Malde, an avid gardener and foodie, was born and raised in Kenya. After attending university in Manchester, she worked with L'Oréal UK and an advertising firm in London prior to returning home to Kenya in 2007. After marrying her husband, Riten, in 2008 and welcoming her daughter, Renisa, into the world in 2010, Neelma longed to start her own business so she could be home more with Renisa as she was growing up. Neelma worked within Riten's family business, Pwani Oil Products, in the marketing division,  before making the switch to launching her own business; and by 2011 Jars of Goodness, a Kenyan artisanal condiment brand, was born!
Neelma is a devoted member of the community and notably, a committee member for the KAVAMA family CSR Trust Fund and has actively led several CSR projects on behalf of the family. When Neelma isn't busy running her business, spending time with her loving family, and devoting time to the trust, you can find her keeping active with yoga, expanding her borders by reading, and slowing down to meditate and garden; her ikigai. She and her daughter take part in the turtle rescue and conservation efforts on the coast of Kenya and together share a passion for the environment. She is passionate about supporting small businesses, uplifting other women in business, and encouraging fellow entrepreneurs to find their passions and pursue them.
Spread the love - the mantra you will find at the core of everything Neelma does, and the mission she hopes to spread to others.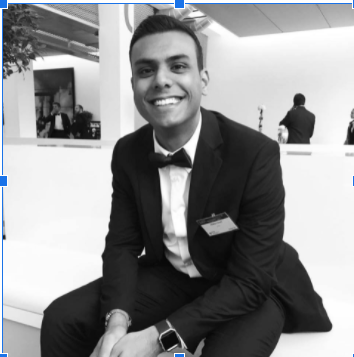 A recent graduate of Columbia Business School, Hemish has extensive experience in the agriculture supply chain having scaled the coffee business for a large multinational company. Post-business school, he decided to launch his own venture, Boda Coffee, a for-profit social enterprise that seeks to provide more equity to smallholder coffee farmers across Africa by providing them with direct access to consumers in North America. Despite launching during the pandemic with limited resources, Boda Coffee has sold the equivalent of over 15,000 cups in the past 8 months and continues to grow.
A self-described aficionado who is a certified coffee grader, Hemish is looking to bring some of the finest African coffees to the world while being grounded on the fundamental principles of smallholder equity. Through current sales, Boda Coffee has been able to send 13 girls back to school in Goma, D.R. Congo, which in turn has enabled farmer-partners to focus on their quality and yield in order to fetch higher prices for their beans. As the company continues to scale, Hemish is looking to leverage technology to create a traceability platform which for the first time will allow customers to not only learn more about who grew their coffee but also see exactly how much they got paid for their beans.