Past Event
Healthy Cities! Nairobi Non Motorized Transport Policy: Popular Version Launch
December 11, 2020
4:00 PM - 5:30 PM
The Columbia Global Center in Nairobi is pleased to partner with the Kenya Alliance of Resident Associations and the Center for Sustainable Development at the Earth Institute in a two-part series that takes a hard look at Kenya's Urban Transportation Infrastructure in an age of climate change. In the course of two consecutive discussions with professionals, citizen-activists, and decision-makers we ask if the urban transportation infrastructure being built in Kenya's cities is meeting the expectations of the 21st century, where concerns about safe, healthy cities, addressing air pollution and climate change and redressing equity and injustice are pressing.
In the 20th century cities across the globe built infrastructure around the technology of automobiles. As a result new, serious public health risks arose from crashes to air pollution. This highway infrastructure in cities fragmented and harmed social fabrics, displacing, dislocating, and disadvantaging poorer residents and most often leading to severe social segregation. In some cases, such as in Nairobi, this has meant the wealthy concentrated in suburbs accessible by car and the poorest with poor public transport options live in neglected inner-city neighborhoods, sometimes called slums or in settlements adjacent to wealthy neighborhoods where they work.
Automobile-centric urban development is also emissions heavy and has also contributed to the global climate crisis. In Kenya, transportation contributes to growing country GHG emissions and is a dominant and growing source of air pollution in Kenyan cities. Increasingly, cities across the globe are turning to investment in high-quality public transport and non-motorized transport (NMT) like walking and cycling for mobility and for freight deliveries to reduce emissions from urban transport; a growing movement in Kenya is also asking for the government to shift resources into this 21st-century transportation infrastructure by supporting safe, healthier and cleaner NMT and public transport. This is also a matter of equity and justice since the vast majority of citizens walk and take public transport in the form of matatus, bodabodas, and, in Nairobi, some commuter rail as well. Environmentalists also have been asking for attention to the impacts of car-oriented development from pollution effects, the decline of needed green space, and recently in Nairobi the destruction of old trees that provide shade, air filtration, mental well-being, and beauty
Kenya's National Climate Action Plan sets as a one-goal to reduce emissions "adoption of low carbon and efficient transport" and transport experts in the government and civil society also note the need for a reallocation of resources to public and non-motorized transport. The question then is what is being prioritized and why in Kenya's urban transportation infrastructure investments from the Nairobi expressway to Kisumu's NMT project? And do the investments cohere with new policies that are emerging to address the current problems in the sector including Nairobi County's pathbreaking NMT policy? We explore these topics in two sessions:
This first session will discuss the state of NMT infrastructure in Kenya. In 2006 a Sessional Paper from the Ministry of Roads and Public Works noted that "Despite its importance, appreciation for Non-Motorized Transport (NMT) is not in evidence, and there is a lack of respect and accommodation for NMT by motorists and disregard by planners. There is a distortion in the allocation of resources against transportation demands, with a large portion of resources being allocated to motorized transport as compared to NMT". We ask has this changed? What progress is there and what more needs to happen? We will discuss achievements such as the transformation of urban street guidelines and Nairobi's NMT Policy passed in 2017 in a process that involved wide consultation with a number of the panelists involved in shaping the policy. We also look at Kisumu's Sustainable Mobility plan and Mombasa's recent work on improving NMT infrastructure and ask what progress has Kenya's cities seen in improving its NMT infrastructure? What are the next steps and how do we measure progress? Finally, we will launch the Popular Version of Nairobi County's NMT Policy
Moderator Bio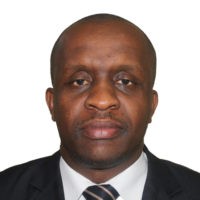 Henry Ochieng is the Chief Executive Officer of the Kenya Alliance of Resident Associations (KARA), the apex body representing the voice and proactive action of resident associations on better access to public service delivery and taxpayers' rights in Kenya. He has extensive experience and skills on policy advocacy and influencing, promoting effective social accountability strategies; community mobilization and capacity building; networking and partnerships; project cycle management; among others. Henry has designed and successfully overseen implementation of various programs on urban transportation and planning with the most recent being facilitating development of non-motorized transport policy for Nairobi supported by UN Environment. He also led the engagement between KARA and Center for Sustainable Urban Development (CSUD) on the digital matatu project and especially the launch of transit data and map for Nairobi City. He was a member of the Transport and Urban Decongestion Committee that was set up by the Governor of Nairobi City County to carry out a study of major transportation challenges facing Nairobi, develop recommendations that will address current and projected traffic congestion, access delays and non-motorized transport infrastructure, and develop a Transport Policy for the City. Henry has a Master's in Strategic Management from the University of Nairobi.
Panelist Bio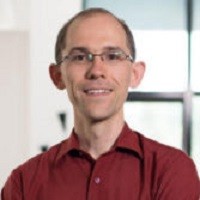 Chris Kost joined the Institute for Transportation and Development Policy as a full-time staff member in 2008 after being involved as a consultant since 2004, focusing on transport projects in Africa and India. In Cape Town, Accra, and Johannesburg, he assessed the impacts of proposed BRT systems on greenhouse gas emissions. More recently, Chris has been involved in projects in the Indian states of Tamil Nadu, Maharashtra, Gujarat, and Jharkhand, covering areas such as bus rapid transit, street design, parking management, and transit-oriented development. Chris has been involved in a number of TOD projects, including the Local Area Plan for Ahmedabad's Central Business District, an updated TOD policy for BRT corridors in Pimpri Chinchwad, TOD planning efforts for Chennai's metro and suburban rail networks, and TOD elements in Nashik's new Development Plan. Chris now leads ITDP's initiatives in Kenya, Uganda, and other African countries.
Before joining ITDP, Chris worked for the Transportation and Land Use Coalition (now Transform) in Oakland; the Metropolitan Transportation Commission, also in Oakland; the City of Berkeley's Planning Department; Meyer, Mohadddes Associates, Los Angeles; and Delin Consult in Accra. Chris received his bachelor's and master's degrees in environmental policy from the Earth Systems Program at Stanford University.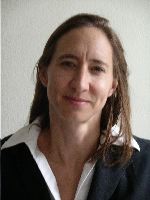 Dr. Jacqueline Klopp is Co-director of the Center for Sustainable Urban Development and a Research Scholar who explores the intersection of sustainable transport, land use, accountability, air pollution, climate change, and data and technology. Klopp is the author of numerous academic and popular articles on land and the politics of infrastructure with a focus on Africa. She is increasingly exploring the potential of new technologies to impact transportation and land-use in the 21st Century and has been experimenting with creative urban mapping projects for both analysis and advocacy. Dr. Klopp is a founding member of the award winning DigitalMatatus consortium which has produced the first open transit data and public transit map for Nairobi's quasi-formal minibus (matatu) transit system. She also helped found "Digital Cairo" a consortium of  Transport4Cairo, Takween Integrated Community Development and DigitalMatatus to create open transport data for Cairo. She is currently writing a book on the politics of planning in Nairobi
Dr. Klopp received her B.A. from Harvard University where she studied Physics and her Ph.D. in Political Science is from McGill University. Prior to joining CSUD Jacqueline Klopp was an Assistant Professor of International and Public Affairs at the School of International and Public Affairs (SIPA) and Director of the Economic and Political Development Concentration where she taught the politics of international development and oversaw student workshops across the globe. Dr. Klopp has worked as a consultant for the World Bank, the United Nations and World Resources Institute.  She currently teaches in the Sustainable Development undergraduate program at Columbia University.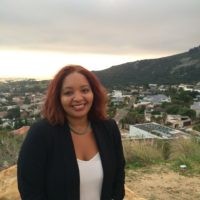 Ms. Carly Koinange has been working in the field of sustainable transport for over ten years and is currently the Global Programme Lead for the UN Environment Share the Road Programme. She works with countries around the world to prioritize investment in infrastructure for cyclists and pedestrians. Prior to UN Environment, she was the Program Manager for the UN-Habitat Sustainable Transport for East African Cities Programme, working with city officials in Nairobi, Addis and Kampala to plan for introduction of bus rapid transit systems. Before moving to Kenya, Carly worked for Transport for London supporting the design, implementation and launch of Mayoral priority projects such as the London Cycle Hire Scheme and the London Low Emission Zone.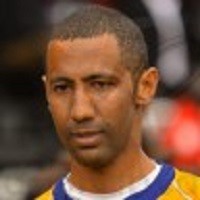 Constant Cap is the Senior Product Manager at Code for Africa's 'Africa.Sensors' environmental monitoring program. He has a Masters degree in Urban and Regional Planning from the University of Nairobi, Kenya and an undergraduate Education degree in Geography and Mathematics from the same. He writes and comments about urban planning issues online and in local and international media. Born and raised in Nairobi, Kenya he is passionate about the planning issues facing African Cities. He has a deep interest in sustainable mobility, urban resilience and inclusive planning. He is a Graduate Member of the Town and County Planners Association of Kenya  and a member of the International Society of Urban and Regional Planners (ISOCARP). He has previously worked at the Strathmore University Advancement Office and as the Executive Director of Kilimani Project Foundation. He has also worked as an independent consultant in advocating to transform the urban planning space in Kenya as well as partaken research in urban planning and mobility in different parts of Kenya. He is also a director and convener at Naipolitans, a 'think and do' tank within the urban planning space.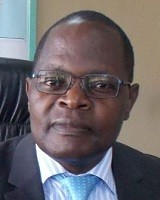 Mr. Eshiwani is the Director of Roads and Transport at NMS, his duties include road and rail transport policy review; representing the Ministry of Transport in the board of the National Transport and Safety Authority, the commercial motorcycle task force recently constituted to develop a framework of improving operations of motorcycles in Kenya, and he was a member of the National Climate Change Action Plan taskforce, among others.