Past Event
Innovations for the Pandemic
March 4, 2021
5:30 PM - 6:30 PM
Columbia Global Centers | Mumbai and the Confederation of Indian Industry (CII) Western Region invite you to a panel discussion featuring innovators and their innovative solutions for addressing Covid-19. The panel will introduce inspiring stories of startups that made new products or tweaked existing business models to create solutions tailored to tackle the pandemic.

An information session for startup founders and innovators interested in applying for Columbia University's Urban Works Innovation Challenge 2020-2021 will follow.
Opening Remarks: 
● Swati Salgaocar, Director, Vimson Group and Columbia GSAPP, '07

Address: 
● Sunil Mathur, Chairman CII Western Region; MD & CEO, Siemens Limited

Moderator: 
● Ravina Aggarwal, Director, Columbia Global Centers | Mumbai  

Panelists: 
● Jayakrishnan T, Founder and CEO, Asimov Robotics  
● Shashi Ranjan, Co-founder and Director, PerSapien Innovations
● Nikhil Kurele, Co-founder and CEO, Noccarc Robotics
● Darshika Joshi, Co-founder, Glimpse Analytics
About the Speakers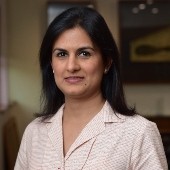 Swati Salgaocar is a Director at the Vimson Group, founded over 70 years ago in Goa with business interests in mineral development, real estate, and financial services. The Group has recently diversified internationally through strategic investments in the Minerals Sector and launched Prospect Mining Studio to support sustainable mining startups. The philanthropic interests of the Group include the Salgaocar Football Club founded in 1956 and the V.M. Salgaocar Hospital. Swati holds a B.A. (Arch.) (Hons.) from Yale University, USA and an M.Arch. from Columbia University, USA. She is the Vice-Chairperson of the Goa State Council of the Confederation of Indian Industry, Co-Chair of the CII Startups and Innovation Committee (Western Region), a member of the CII National Committee on Mining and the CII National Startups Council. She has been appointed on a Special Task Force constituted by the Dept. of Industries, Govt. of Goa to review the Goa Investment Promotion Act as well as a Joint Consultative Group for framing of the Goa State Entrepreneurship Policy. She is a member of the Society and Campus Development Committee of the Goa Institute of Management. She has been the Co-Director of the Yale India Alumni Schools Committee for over 5 years. Passionate about art and design, she co-curated "Panjim 175", a special project as part of the Serendipity Arts Festival 2018.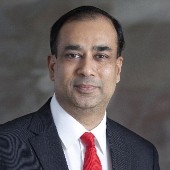 Sunil Mathur is Chairman, CII Western Region 2020-21 and the Managing Director and Chief Executive Officer of Siemens Ltd. since 2014. In this role he is responsible for Siemens in South Asia represented mainly by Sri Lanka, Bangladesh, Nepal and Bhutan, and Siemens Group Companies in India. He is currently a Member of the Global Leadership Team of Siemens. Prior to 2014, he was the Executive Director and Chief Financial Officer of Siemens Ltd. from 2008 responsible for the same countries. During his stint as CFO of Siemens India, he was a Member of the Global Finance Management Team. He has been with Siemens for over 30 years, holding several Senior Management positions in Germany, where he worked in the Power Generation Division as well as CFO of a Global Business Unit in the Industrial Automation Division of the Company. He has wide experience of integrating companies, creating Joint Ventures, M&A and turning around non performing businesses in an International environment. He has worked in Germany, United Kingdom and the United States. Mr. Mathur is on the National Council of the CII and was Deputy Chairman of CII Western Region (2019-20). He is Past President of Indo-German Chamber of Commerce and Bombay Chamber of Commerce.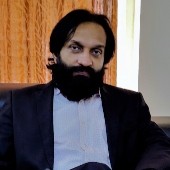 Jayakrishnan is the founder and C.E.O of ASIMOV Robotics Pvt Ltd, a company that provides solutions in advanced Robotics and AI. ASIMOV Robotics has been featured in Forbes magazine in 2018 and 2020 as one of the most promising AI and Robotics companies in India. Jayakrishnan has about 26 years of industry experience in robotics & AI, embedded system design, power control, microprocessor design, SDK design, video compression, and inertial navigation. He has prior experience in providing solutions to US, European, Canadian and Japanese agencies for Defense, Space and Nuclear applications. He had successfully deployed 200+ robots across the world in geographies like US, Europe, Canada, Central America, and China.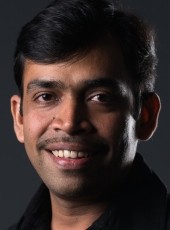 Shashi Rajan is Co-Founder and Director of PerSapien Innovations. Currently, his startup is developing different air purification/sanitization products under the brand name Airlens, with 6 patents in his name. During the pandemic, he invented a 'water-based disinfection technology' certified by ICMR for its efficacy against microbes including Sars-Cov-2, which has been extensively covered by various media outlets. His invention has been featured in Forbes Magazine, and Vigyan Prashar Science Channel, GOI among others, and has been selected for the Limca Book of Records. He was also part of the 'Stanford India Biodesign Program' at Stanford University, where he developed an innovative medical device to solve the problem of pace-maker lead dislodgement. With a passion to serve his homeland, he returned to India and joined AIIMS, New Delhi, identifying air pollution as one of the biggest health problems. To solve this, he developed several novel air purification technologies at his lab at IIT Delhi with support from corporates like Pfizer, GAIL, and under the mentorship of Prof. Randeep Guleria, Director of AIIMS. Dr. Ranjan has an engineering degree in Biotechnology from BIT Mesra, and a Ph.D. in Biomedical Engineering from National University of Singapore. He has authored various research publications in reputed peer-reviewed journals such as Nature Communications. He has won 15+ national and international innovation awards.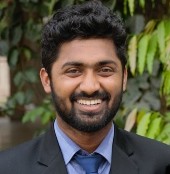 Nikhil Kurele is the Co-Founder, Director and CEO of Noccarc Robotics, a leading startup in the cleantech and  healthcare industry. He has been featured in Forbes 30 under 30 Asia, 2020. Prior to his career in the business world, he has won Innovation and Manufacturing Practices (IMP), INAE Award'14. He was associated with SAE IIT Kanpur for 3 years, where he was involved in the design and development of full-scale race cars. Nikhil also served as the Team Captain for Baja SAE Team. He served as an advisor to the Science and Technology Council, IIT Kanpur and also worked in the Institute team for an International robotics competition called Robocon. Nikhil has a B.Tech degree specializing in Mechanical Engineerin from IIT Kanpur. He has a keen interest in Ground Robotics and Machine Design. After graduating in 2016, he worked as a Design Engineer at Bajaj Auto in the Robotics and Automation Division, and interned at Tata Sons group technology office, where he designed and developed a UAV for pesticide dispersion and crop condition monitoring (patent pending).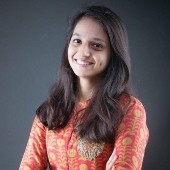 Darshika Joshi is Co-founder at Glimpse Analytics. She is also a serial entrepreneur, python, and computer vision expert.  She works with cutting edge tech since 7 years, has built large scalable products and has sold her first startup.