Past Event
Tapped Out: Water Scarcity and Governance in Mumbai
October 29, 2020
6:30 PM - 8:30 PM
Columbia Global Centers | Mumbai invites you for a panel discussion to share research and explore perspectives on the critical issue of water scarcity and governance in the metropolitan city of Mumbai.

What can the world's cities learn from Mumbai's struggles with water security? While Mumbai has a central water supply system, a majority of its citizens live in informal settlements.  Even with policies aimed at universal access to safe water for drinking and sanitation, the uptake of formalized, municipally provided water services is often meager, leaving citizens to rely on private, informal, or illegal water-service provisioning, which ultimately places a heavy burden on them, on the city, and on regional ecosystems. Our expert panelists share their path-breaking research and work in Mumbai and its surrounding areas, and will explore the barriers and possibilities to achieving urban water security in cost-effective and environmentally sustainable ways.
Panelists: 
● Nikhar Gaikwad, Assistant Professor, Department of Political Science, Columbia University  
● Nikhil Anand, Associate Professor of Anthropology,  University of Pennsylvania
● Lisa Björkman, Assistant Professor, Department of Urban and Public Affairs, University of Louisville 
● Qudsiya Contractor, Junior Fellow, Max Weber Centre for Advanced Social and Cultural Studies (University of Erfurt, Germany) 
● Abhay A. Mahajan, Joint Secretary-cum-Project Director, Water Supply and Sanitation Department, Govt. of Maharashtra, Mumbai

Moderator: 
● Ravina Aggarwal, Director, Columbia Global Centers | Mumbai 
About the Speakers: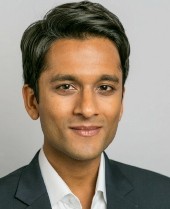 Nikhar Gaikwad is an Assistant Professor in the Department of Political Science and a Member of the Committee of Global Thought at Columbia University. His research interests span international and comparative political economy, with a focus on the politics of trade, migration, and environmental policymaking. He has a regional specialization in India, which he studies in comparative perspective with other democratic emerging economies. His work has been published or is forthcoming in the American Journal of Political Science, Journal of Politics, British Journal of Political Science, Perspectives on Politics, and the Quarterly Journal of Political Science. His research has been funded by the Social Science Research Council, International Growth Center, Tobin Project, Institution for Social and Policy Studies, President's Global Innovation Fund, Evidence in Governance and Politics, and Research and Empirical Analysis of Labor Migration. Hiswork has received multiple awards, including the David A. Lake Award, Franklin L. Burdette Award, Pi Sigma Alpha Award, Kellogg/Notre Dame Award, and the Juan Linz Prize. Professor Gaikwad has received his Ph.D. from Yale University. Prior to joining Columbia University, he was a Fellow at the Niehaus Center for Globalization and Governance at Princeton University.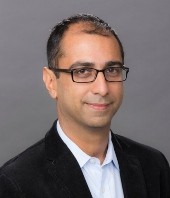 Nikhil Anand is an associate professor and an environmental anthropologist whose research focuses on cities, infrastructure, state power and climate change. He addresses these questions by studying the political ecology of cities, read through the different lives of water.   His award-winning first book, Hydraulic City: Water and the Infrastructures of Politics in Mumbai , examines the everyday ways in which cities and citizens are made through the everyday management of water infrastructure. Articles based on this research have also been published in Antipode, City and Society, Cultural Anthropology, Ethnography and Public Culture. His essay, Leaky States: Water Audits, Ignorance and the Politics of Infrastructure, was awarded the Junior Scholar Prize by the Anthropology and Environment Society in 2014. Anand co-edited The Promise of Infrastructure that shows how the infrastructure provides a generative analytic and site to rethink questions of time, development and politics in different parts of the world. His new book project, Urban Seas, is supported is based on field research with fishers, scientists and planners and it draws readers' attention to the ways in which climate-changed seas are remaking coastal cities today.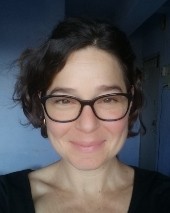 Lisa Björkman is an Assistant Professor in the Department of Urban & Public Affairs at University of Louisville. She is a political ethnographer with a research focus primarily in the Indian city of Mumbai. In her work she has studied how global-level processes of urbanization and urban transformation are redrawing lines of socio-spatial inclusions and exclusions in that city, animating new arenas of political mobilization, contention and representation. Her first book, 'Pipe Politics, Contested Waters: Embedded Infrastructures of Millennial Mumbai (Duke University Press 2015)' was awarded the American Institute of Indian Studies Joseph W. Elder Prize in the Indian Social Sciences. Her second monograph, 'Waiting Town: life in transit and Mumbai's other world-class histories', will be published in November 2020 by Columbia University Press (Association of Asian Studies). She has also convened and edited a collaborative monograph titled Bombay Brokers, which is forthcoming with Duke University Press in 2021. She is currently researching a book-length study of the theatrical idiom of Mumbai's political life.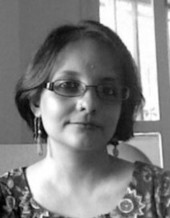 Qudsiya Contractor is a Junior Fellow at the Max Weber Centre for Advanced Cultural and Social Studies, University of Erfurt. She has previously been Assistant Professor at Tata Institute of Social Sciences, Mumbai and Institute for Social and Economic Change, Bangalore. She has been a fellow at Max Planck Institute for the Study of Religious and Ethnic Diversity, Columbia and The New School Universities. Her research interests include the anthropology of cities and development, social identities and communal politics. Her work has been published in peer-reviewed journals and edited volumes including one edited by Laurent Gayer and Christophe Jaffrelot (2012) titled "Muslims in Indian cities – Trajectories of marginalisation" published by Hurst & Co.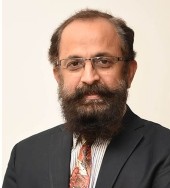 Abhay Mahajan is a Civil Engineer of the 1988 batch from erstwhile Vishveswarayya College of Engineering (VRCE ) now VNIT, Nagpur. He has worked in the Sales Tax Department (now GST) of the Government of Maharashtra. After induction in the Indian Administrative Services (IAS), he worked as the Municipal Commissioner of Parbhani Municipal Corporation. Water supply infrastructure and revenues in Parbhani District were major challenges that he actively addressed. Later, he worked as a Commissioner for MGNREGA (Mahatma Gandhi National Rural Employment Guarantee Act), with a focus on providing employment to rural citizens in the construction of water conservation structures, wells, roads, horticulture, afforestation, nurseries, etc. Thereafter, while working as District Collector in Ahmednagar district, he again led the district in water conservation works in Jalyukta Shivar Abhiyan, and other developmental, and revenue matters. He is now the Joint Secretary at the Water Supply and Sanitation Department of the Government of Maharashtra. He has also been the Project Director for a World Bank aided water supply project, which among other things, has a mainstay of 60 semi-urban water supply schemes. The other components of this project are aquifer & water management in identified areas, providing water relief to water-stressed and water quality affected locations, strengthening of water sector institutions, as well as updating management information systems.