Past Event
Revealing the Offshore World: How Researchers Investigate Shell Companies, International Wealth Managers and Transnational Informal Economies
June 5, 2019
7:00 PM - 8:30 PM
4, rue de Chevreuse, 75006 Paris
Event Description
According to the Tax Justice Network, between $21 and $32 trillion in hidden assets are held in offshore tax havens. The increasing outflow of money into the offshore world starves developing countries of government revenues, enables kleptocrats to hide their illicitly-acquired wealth, and allows global multinational companies to lawfully avoid paying hundreds of billions in taxes. Until recently, we lacked comprehensive and detailed academic studies for understanding the scope and inner workings of the offshore system. This panel brings together four leading scholars to discuss their path-breaking research on important aspects of the offshore world and financial system. Beyond sharing their latest research findings on global tax havens, the global citizenship market, wealth asset management, and the informal economy, our panelists will discuss the research and investigative techniques that they have pioneered to reveal important dimensions of the offshore world.
Participants
- Kimberly Hoang, University of Chicago, author of Dealing in Desire: Asian Ascendancy, Western Decline, and the Hidden Currencies of Global Sex Work
- Brooke Harrington, Dartmouth College, author of Capital without Borders: Wealth Managers and the One Percent
- Jason Sharman, Cambridge University, author of The Despot's Guide to Wealth management: On the International Campaign against Grand Corruption
- Kristin Surak, SOAS University of London, author of Citizenship and Residence Sales: Rethinking the Boundaries of Belonging (forthcoming)
Moderated by Alexander Cooley, Director of the Harriman Institute, Columbia University and author of Dictators without Borders: Power and Money in Central Asia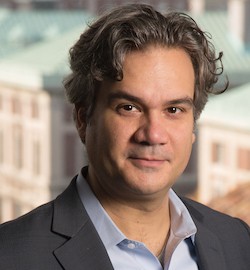 Alexander Cooley is Director of Columbia University's Harriman Institute for the study of Russia, Eurasia, and Eastern Europe and the Claire Tow Professor of Political Science at Barnard College of Columbia University. Professor Cooley's research examines how external actors have influenced the sovereignty, governance and political development of the post-Communist states, with a focus on Central Asia and the Caucasus. His books include Great Games, Local Rules: The New Great Power Contest in Central Asia (Oxford 2012), an examination of Russian-US-Chinese competition for influence in Central Asia; Ranking the World: Grading States as a Tool of Global Governance (Cambridge 2015), co-edited with Jack Snyder, and Dictators without Borders: Power and Money in Central Asia (Yale 2017), co-authored with John Heathershaw. In addition to his academic work, Professor Cooley has testified for Congressional committees about Eurasian issues, and he currently serves on a diverse range of international advisory committees, project boards and working groups engaged with the region.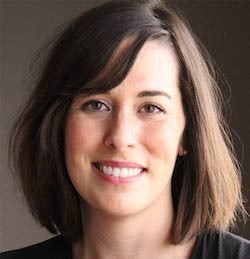 Brooke Harrington is Professor of Sociology at Dartmouth College in the United States. Her research examines the social underpinnings of finance. Her book on global wealth management, offshore banking, and tax—titled Capital without Borders—was published in September 2016 by Harvard University Press. Her previous books include Pop Finance: Investment Clubs and Stock Market Populism (Princeton University Press, 2008), and Deception: From Ancient Empires to Internet Dating (Stanford University Press, 2009). Her work has also been published in scholarly journals such as Human Relations, Family Business Review, Socio-Economic Review and Social Psychology Quarterly.
Professor Harrington has consulted for major global firms, such as amazon.com and Bank of America, international organizations like the OECD, and governmental bodies, including the European Parliament and tax agencies in Europe and Asia. In addition, her commentary has been widely published in the popular press—such as The Washington Post, The Guardian and The Atlantic—and she is a frequent guest on international television and radio news, including CNN and the BBC.
Professor Harrington's work has been recognized by numerous research grants andawards, from organizations such as the National Science Foundation, the Academy of Management, the American Sociological Association, and the Russell Sage Foundation. She has been named a Fellow of the Royal Society of Arts in London and is an accredited Trust and Estate Planner.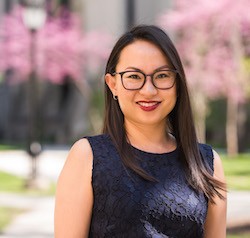 Kimberly Hoang is an Associate Professor of Sociology and the College at the University of Chicago. She received her Ph.D. in 2011 from the Department of Sociology at the University of California, Berkeley and in 2012 she won the American Sociological Association Best Dissertation Award. Dr. Hoang is the author of Dealing in Desire: Asian Ascendancy, Western Decline, and the Hidden Currencies of Global Sex Work (2015) published by the University of California Press. Dealing in Desire is the winner of seven distinguished book awards from multiple sections of the American Sociological Association, the National Women Studies Association, the Society for the Study of Social Problems, and the Association for Asian Studies. With funding support from the Social Science Research Council and the Fulbright Global Scholar Award, she is currently working on a second book titled Playing in the Gray: Foreign Investments in Frontier Markets. Her work has been published in the American Sociological Review, Social Problems, Gender & Society, City & Community, Contexts, and the Journal of Contemporary Ethnography. Her peer-reviewed journal articles have won over 10 prizes from the Sociologists for Women in Society, Vietnam Scholars Group, and the American Sociological Association: Section on Global & Transnational Sociology, Section on Race, Gender and Class, Section on Sociology of Sex & Gender, Section on Sociology of Body and Embodiment, Section on Asia and Asian America, and the Section on Sexualities. In addition to her research, she has is the winner of the 2018 Quantrell teaching award at the University of Chicago which is believed to be the nation's oldest prize for undergraduate teaching.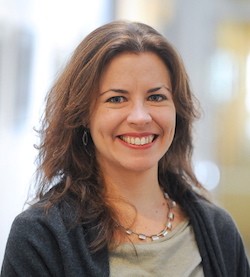 Kristin Surak is a Fung Global Fellow at Princeton University and an Associate Professor of Politics at SOAS, University of London. Her research on international migration, nationalism, and political sociology has been translated into a half-dozen languages. In addition to publishing in major academic and intellectual journals, she also regularly writes for popular outlets, including the London Review of Books, New Statesman, and Washington Post. She is the author of Making Tea, Making Japan: Cultural Nationalism in Practice (Stanford University Press 2013), which received the Book of the Year Award from the American Sociological Association's Asian Section. She has been an invited Fellow at the Institute for Advanced Study, Princeton; Clare Hall, Cambridge University; and the European University Institute. The American Academy of Political and Social Science has recognized her scholarship, which has been funded by the German Science Foundation, Japan Foundation, Fulbright-Hays Foundation, and Leverhulme Foundation, among others. She comments regularly for the BBC, Deutsche Welle, Channel News Asia TV, and Sky TV News. Her current research, funded by the Leverhulme Foundation, investigates the origins and spread of investment migration programs.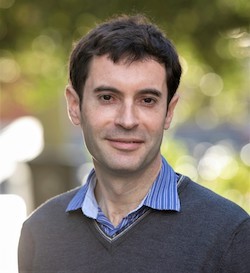 Jason Sharman is the Head of the Department of Politics and International Studies at the University of Cambridge, as well as the Sir Patrick Sheehy Professor of International Relations and a fellow of King's College, Cambridge. Sharman's research is focused on the regulation of global finance, especially as relates to money laundering, tax, corruption, and offshore finance, and the international relations of the early modern world. His latest books are The Despot's Guide to Wealth Management (Cornell University Press 2017), and Empires of the Weak: The Real Story of European Expansion and the Creation of the New World Order (Princeton University Press 2019).