Past Event
Sustainable Urbanization and Prospects for "New Area"
July 3, 2017
9:30 AM - 11:30 AM
Event time is displayed in your time zone.
Columbia Global Centers | Beijing
EVENT BRIEF
On July 3rd, we are honored to invite WU Weiping, Professor and Director of Urban Planning Program, Graduate School of Architecture,Planning and Preservation, Columbia University to share  thoughts and ideas regarding urban planning and Xiongan "New Area". She will moderate a panel of urban and planning scholars on Sustainable Urbanization and Prospects for "New Area". The panelists include: CAI Jianming, Professor of Geography, Chinese Academy of Sciences; GU Chaolin, Professor of Urban Planning, Tsinghua University; LYU Lachang, Dean and Professor, School of Management, Capital Normal University; WANG Guixin, Professor and Director, Center for Urban & Regional Studies, Fudan University; and WANG Lan, Professorof Urban Planning, Tongji University.
China's continuing urbanization will feature a number of urban regions or strategically networks of cities to take advantage of scale. Jing-Jin-Ji is one of these. The recent launch of Xiong'an New Area highlights the region's prominence in the country's future growth. The central mandate for Xiong'an ranges from accommodation of future population growth in the capital region to promotion of education/culture oriented clusters. What can we expect from this ambitious undertaking? For this panel, we will explore three key issues and challenges that the development of Xiong'an will bring to the fore: agglomeration economy, sustainable urbanization, and innovation networks. Through this discussion, we also hope to open a public dialogue on the future paths of urbanization.
Achieving full benefits of agglomeration: There is evidence that the larger and more urbanized the urban region, the higher productivity is. Aside from the top-tier, megacities (such as Shanghai, Beijing, and Guangzhou), many large cities in China, including those in the Jing-Jin-Ji region, remain under-urbanized (under 70 percent on average) and with decreasing levels of population density. This type of urban growth has produced cities that do not achieve full agglomeration economies. Thus there is considerable scope for additional in-situ urbanization, particularly from integration of peri-urban towns into metropolitan economies. There are at least two positive economic implications from this: first, higher per capita GDP; and second, more efficient use of energy. 
Fostering sustainable urbanization: Not only is the physical growth from urbanization extensive, but much of it tends to be uncoordinated and fragmented, and has resulted in an inefficient allocation of land. Such land inefficiencies particularly increase per capita consumption for populations living on the urban periphery. Continuing in this fashion, China's urban regions will become sprawling habitats high in congestion and pollution costs but less in benefits from agglomeration economies. This retreat from sustainable forms is aggravated by a new type of urban development known as superblocks in which massive plots of urban or peri-urban land are developed by a single private developer. Superblock developments, typically consisting of a cluster of residential housing towers situated among open green space and car parking, have accounted for the majority of urban expansion since the 1990s. 
Cultivating knowledgeand innovation networks: Long hailed as the country's educational capital, Beijing boasts some of the most dynamic research and innovation networks, often products of collaboration among industry, public research institutes, and universities. These networks have evolved over time and across space into a regional innovation eco-system. Geographic proximity and direct interactions, nonetheless, have remained the glue of connection. The closer the innovators, the more knowledge flows. A type of knowledge that is highly important to have geographical proximity is tacit knowledge as it requires more face-to-face communications.
MODERATOR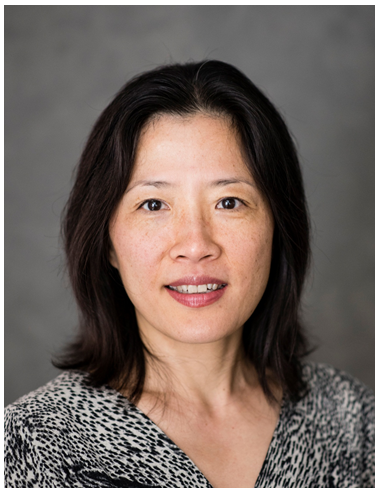 Professor WU Weiping
Trained in architecture and urban planning, Professor Wu is an internationally acclaimed planning scholar working on global urbanization with a specific expertise in issues of migration, housing, and infrastructure of Chinese cities. Her publications include seven (co-) authored and co-edited books, as well as many articles in top international journals. Her published work has gained an increasing public presence, particularly her recent book The Chinese City. It offers a critical understanding of China's urbanization, exploring how the complexity of Chinese cities both conforms to and defies conventional urban theories and experience of cities elsewhere around the world. Before joining Columbia in 2016, she was Professor and Chair in the Department of Urban and Environmental Policy and Planning at Tufts University. She is the Vice President and President-Elect of the Association of Collegiate Schools of Planning (ACSP), a consortium of university-based programs offering credentials in urban and regional planning, with more than100 full-member schools in North America. Between 2008 and 2012, she was an editor of the Journal of Planning Education and Research, ACSP's flagship journal. She has been a member of the International Advisory Board for the Urban China Research Network, as well as serving on the editorial board of four journals. In addition, she has provided consultation to the Ford Foundation, Lincoln Institute of Land Policy, and World Bank.
SPECIAL GUEST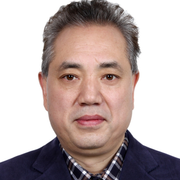 Professor CAI Jianming
Dr. CAI Jianming is a full professor at the Institute of Geographical Sciences and Natural Resources Research (IGSNRR), Chinese Academy of Sciences (CAS). He has published more than 150 papers so far in academic journals in both Chinese and English, plus many various consultant reports. He frequently serves as a senior consultant expert on urbanization, sustainable regional and urban development, urban agriculture and food security to both international agencies such as World Bank, ADB, EU, Ford, IDRC, Lincoln Institute and Chinese governments, as well as private sectors such as Shui On Land. Dr. Cai's current research focuses on globalization and the spatial restructuring of China's large cities with an emphasis on peri-urban development dynamics and metropolitan governance in those cities, as well as urban agriculture, agro-tourism and sustainable city development.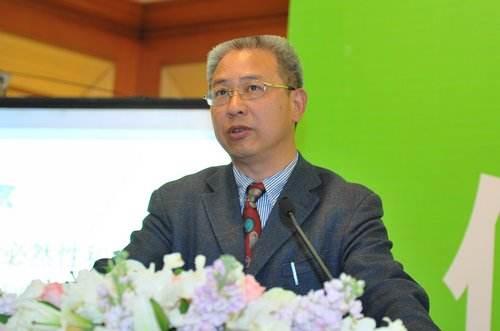 Professor GU Chaolin
GU Chaolin is Professor of Urban Planning in the School of Architecture at Tsinghua University and the Vice President of the Chinese Futurology Association, Councilman of Urban Planning Society of China, China Society for Urban Sciences and Geographical Association of China. In addition, he is a member of Science and Technology committee, Ministry of Housing and Construction and the expert Panel of National Development and Reform Commission (NDRC). He is mainly engaged in research on urban and regional planning, regional economics, and urban geography in China. Since 1986, he has published 26 monographs and more than 340 papers in Chinese or English.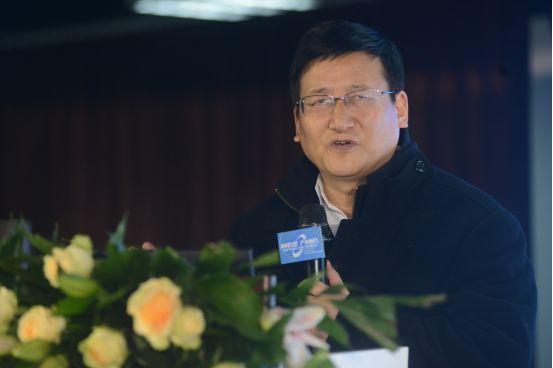 Professor LYU Lachang
Professor Lyu Lachang is the Dean of School of Management at Capital Normal University. His research focuses on global cities, urban geography, and the geography of innovation. He has published six books and more than 160 papers in English or Chinese. He has presided 25 research projects, including NSFC and SSFC, and was the key researcher of NSFC key project and national outstanding youth foundation project. He has received four provincial-level research awards. He also is the deputy direct of the committee on national innovation system in regional science society and a registered urban planner, and serves on the editorial board of Journal of Areal Studies and Development.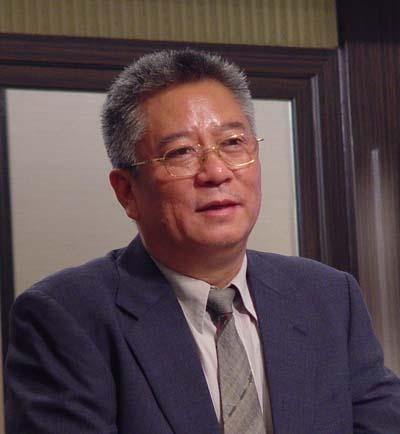 Professor WANG Guixin
Professor Wang is a professor at Fudan University. He is a reknowned demographer and scholar in the area of urbanization, urban and regional development. He is the director of Institute of Population at Fudan University, Urban and Regional Development Research Center and Committee of the Institute of Social Development and Public Policy. His research area focuses on population migration and urbanization, urban and regional sustainable development and decision-making system, population, resources & environmental economic analysis, management and evaluation. He has lead major national social science projects. He has alsopublished 300 papers both in Chinese and international academic journals. He is deputy director of the Regional Science Association of China, executive director of the China Population Association and director of the China Association of City Planning.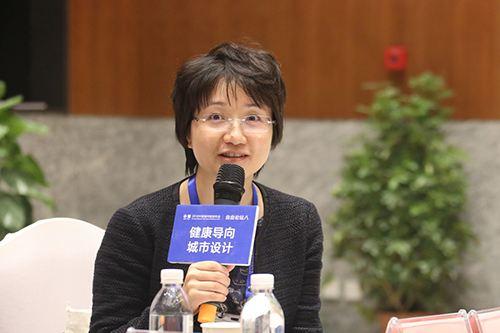 Professor WANG Lan
Prof. Wang has been the Assistant Dean of College of Architecture and Urban Planning in Tongji University since Jul. 2014, and the Secretary General of National Steering Committee of China Urban and Rural Planning Education since 2010. She is both a Senior Urban Development Specialist for Asian Development Bank (ADB) and Urban Regeneration Consultant for World Bank, and also services as the Deputy Director of ADB Tongji University Urban Knowledge Hub. Prof. Wang has conducted comparative studies of urban planningand development in global cities in different countries, including China, India, and United States, etc. She received funding from the National Natural Science Foundation for a study on the impact of high-speed train stations on the urbanization of surrounding areas and cities. Her current research interests include urban regeneration, new town development and strategic planning in globalizing cities.
AGENDA
9:30 p.m. - 9:35 p.m.
Opening Remarks 
9:35 p.m. - 11:15 p.m.
Panel discussion: Sustainable Development of "New Area" and Satellite City
11:15 p.m. - 11:30 p.m.
Q&A session