The 4th Women Leadership Panel: Women in Finance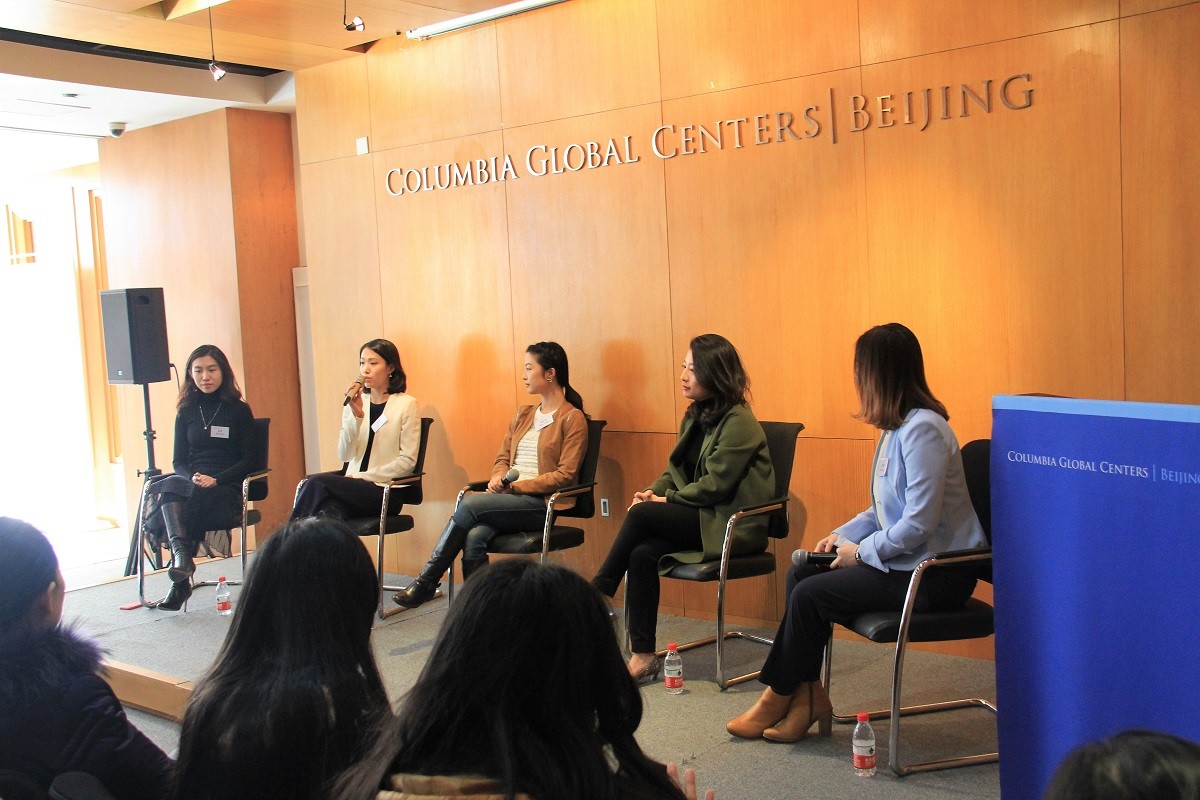 On January 28, Columbia Global Centers | Beijing hosted the 4th Women Leadership Panel: Women in Finance. The panel featured Vera Ji (Barnard'14), senior investment manager at a CITIC CLSA fund and co-founder of the biotech company MedCurius; Mudi Liang (TC'15), researcher in China Securities Regulation Committee; Jessica Li, co-founder and CEO of Brilliance Asset management Company; Kerry Qu, partner at INB Capital. April Wang (TC '17), product manager with a focus in global strategies and user growth at Toutiao, moderated the conversation. Each panelist shared inspirational stories related to education and work, such as their motivation in pursuing a career in the financial sector and career change ideas based on their previous experience to the audience. The four panelists provided valuable insights into some heatedly discussed topics in today's finance industry including Fintech, blockchain technology, mid-to-late investing, financial regulation and Regtech, and asset and wealth management, as well as their understanding of industry trends and challenges.
In a fast-evolving workplace as financial sector, it requires a diverse set of skills from sharp analytical ability and understanding of industry standard software to strong communication and interpersonal skills. The four panelists stressed respectively that fast and continuous learning ability, quick adjustment to new environment, the ability to properly absorb and process information, independent thinking ability, and observation skills were five important skills to help one develop a career and stand out in this highly competitive industry. A sense of curiosity, openmindedness and adventurous spirits will make positive impact in advancing skill development. In addition, the panelists unanimously emphasized that a passion for finance should be one of the most important prerequisites for starting a career in this industry.
The statistics show that glass-ceiling issues exists in the finance industry for women. In spite of this, the panelists pointed out that the odds of "making it to the top" for passionate and diligent female professionals is still relatively great, considering China's current social attitudes towards competent working women. In some cases, women can demonstrate many unique abilities, such as sensitivity to market and policy trends, more stable investment styles based on a tendency to risk aversion, higher levesl of patience and tolerance, and effectiveness in combating pressure and other negative emotions, which have a positive impact to their work efficiency.
Image Carousel with 10 slides
A carousel is a rotating set of images. Use the previous and next buttons to change the displayed slide
Slide 1: Group Photo

Slide 2: Panelists

Slide 3: Vera Ji (Barnard'14)

Slide 4: Mudi Liang (TC'15)

Slide 5: Jessica Li

Slide 6: Kerry Qu

Slide 7: April Wang

Slide 8: Audience

Slide 9: Audience

Slide 10: Audience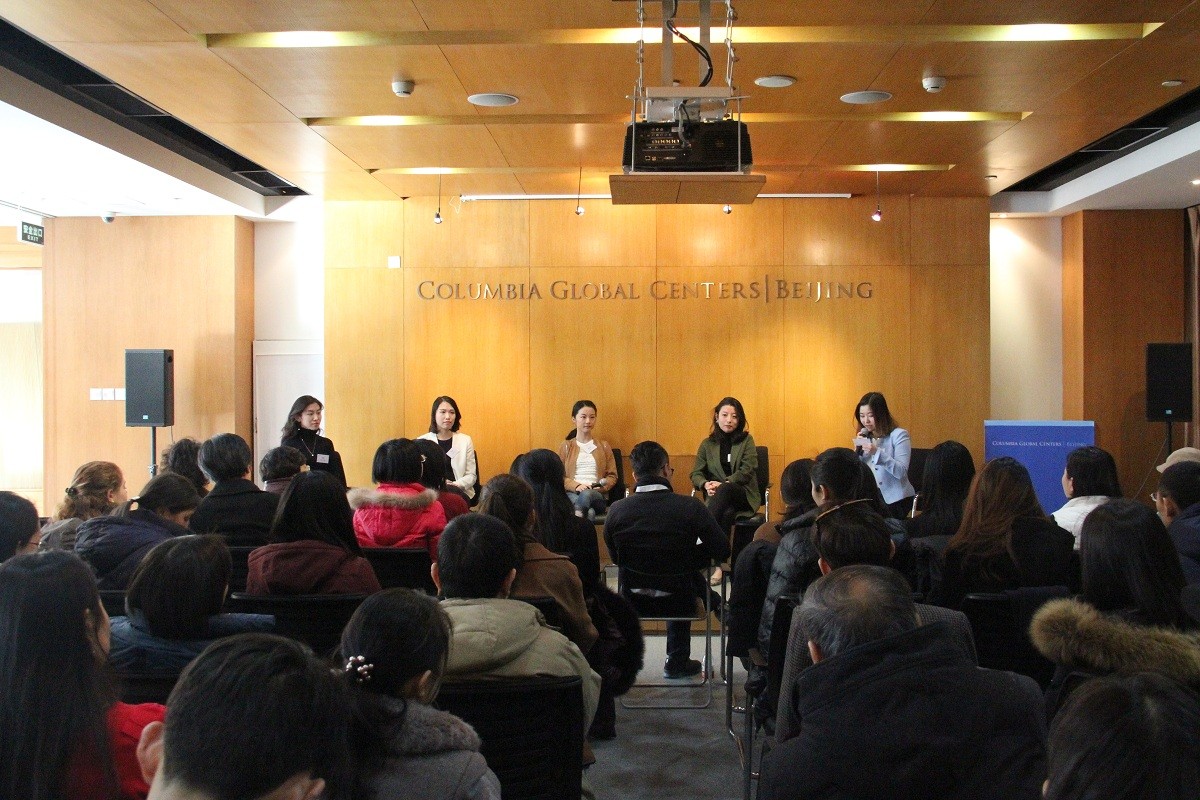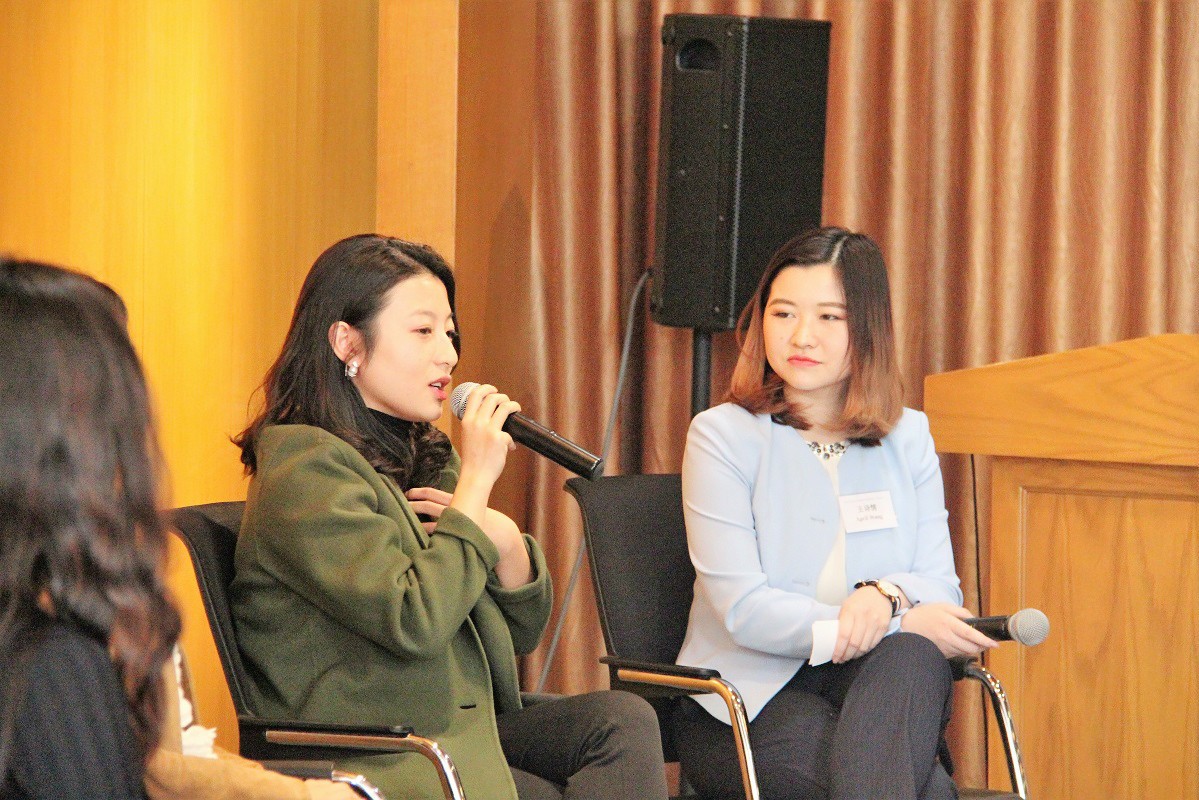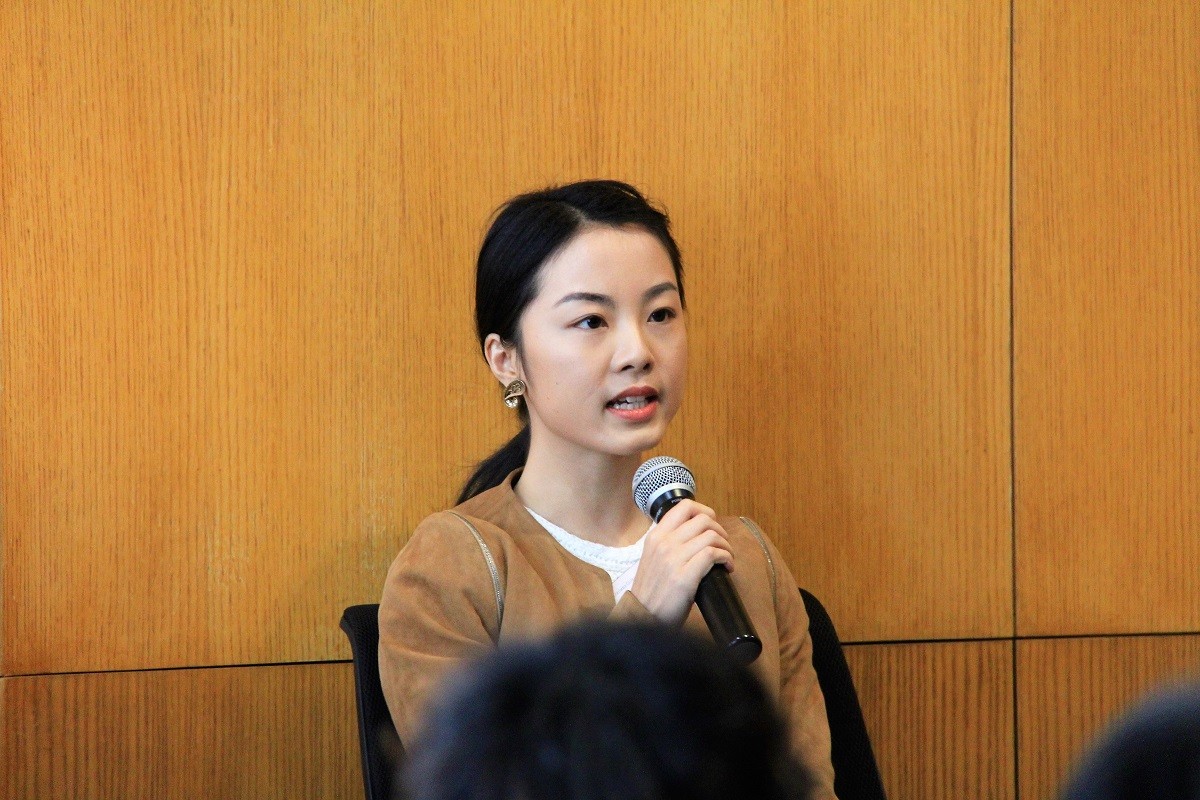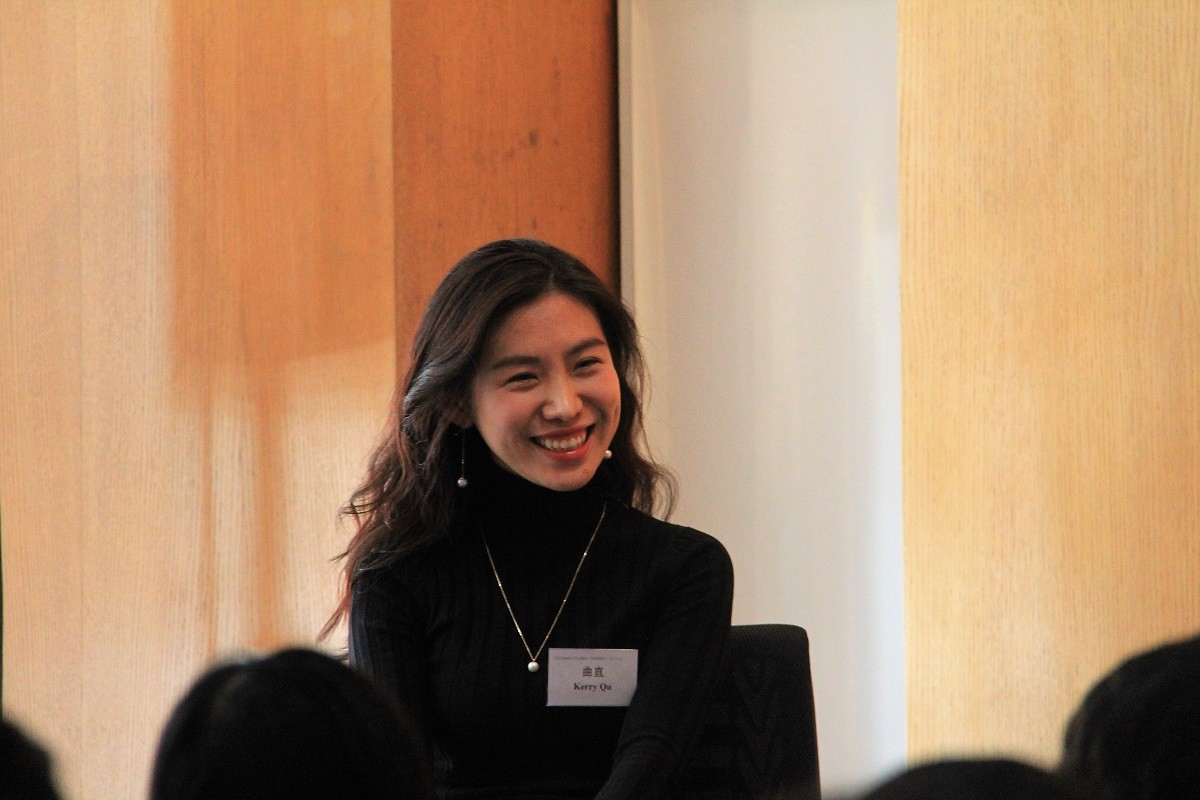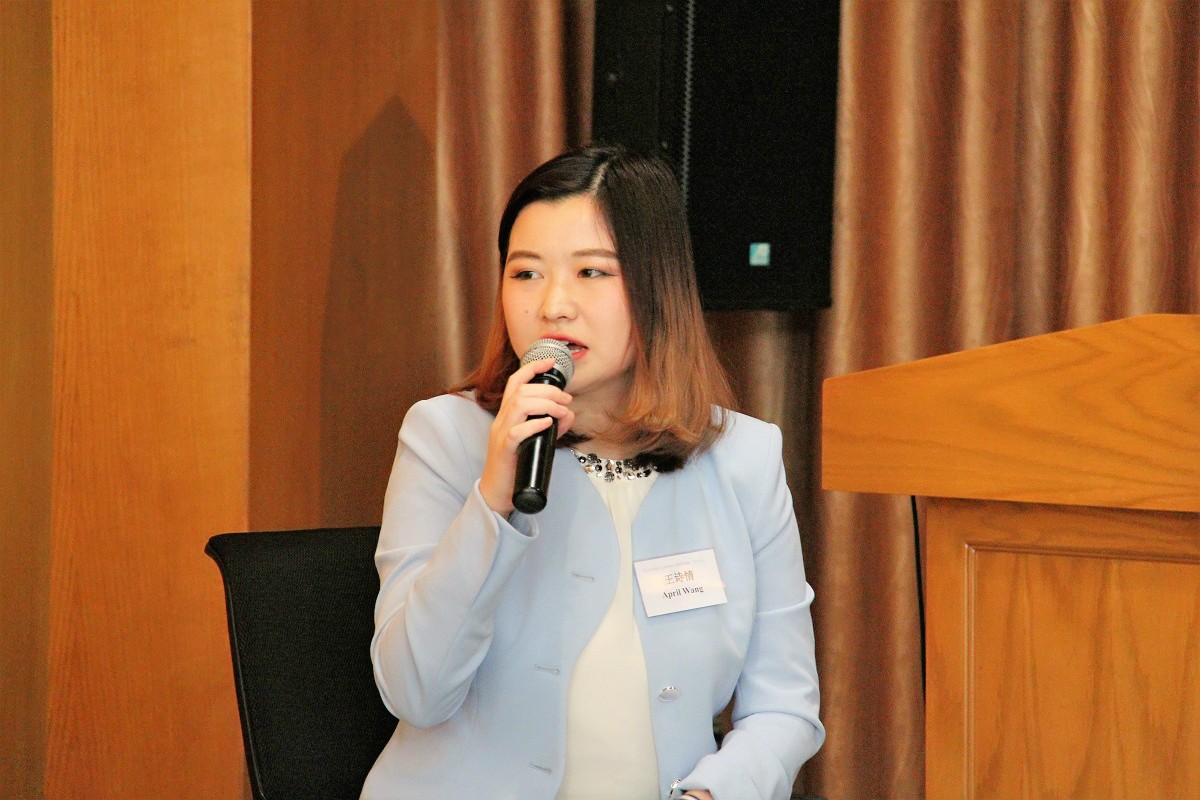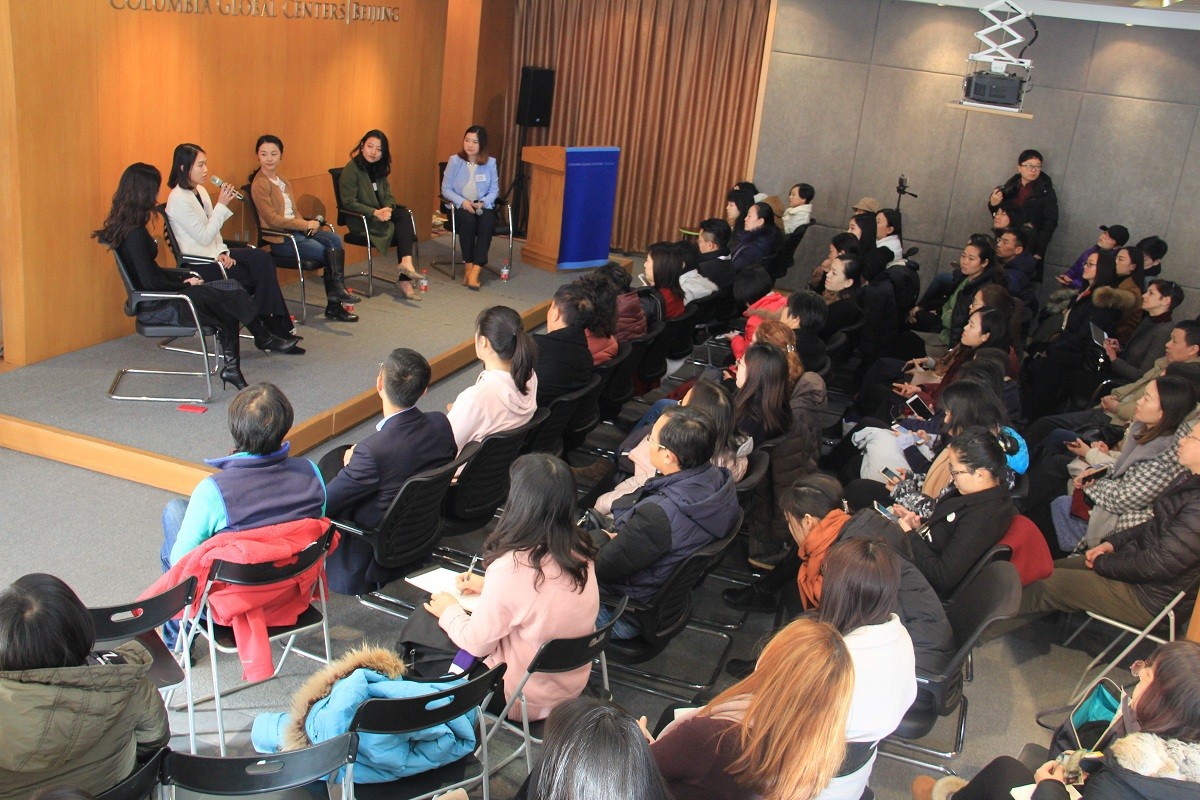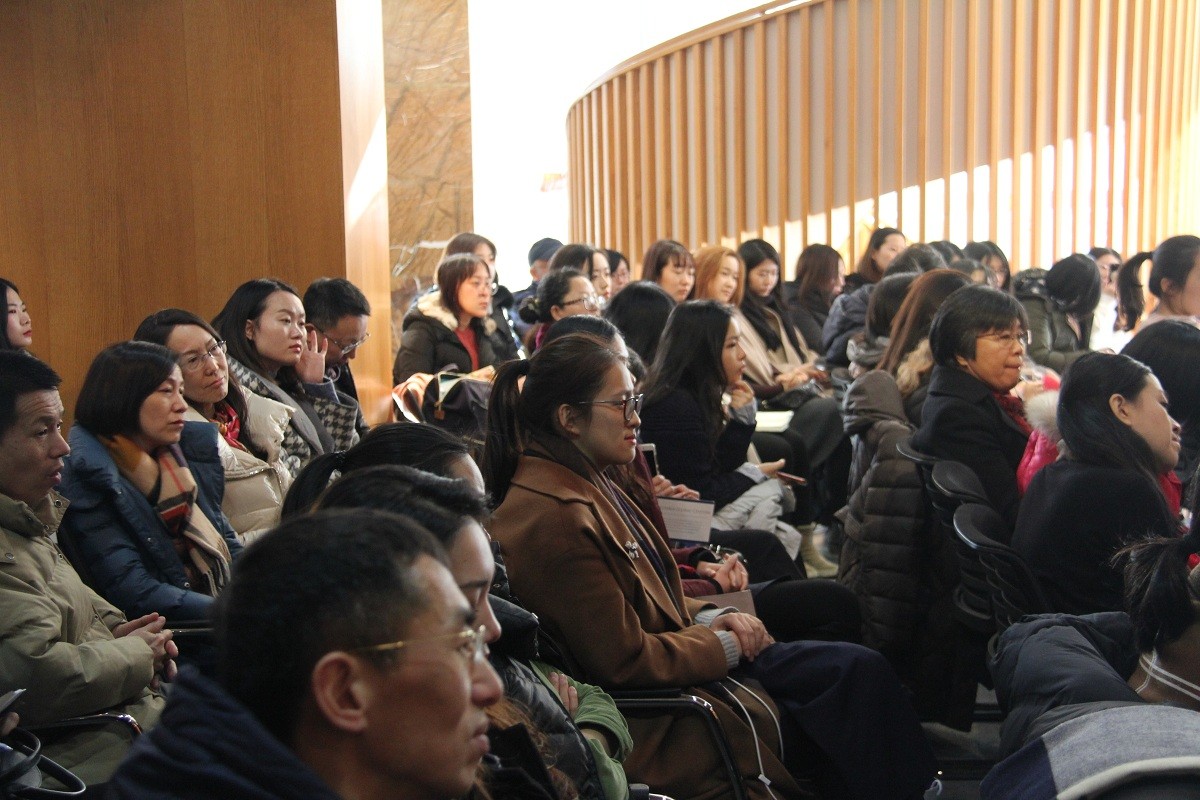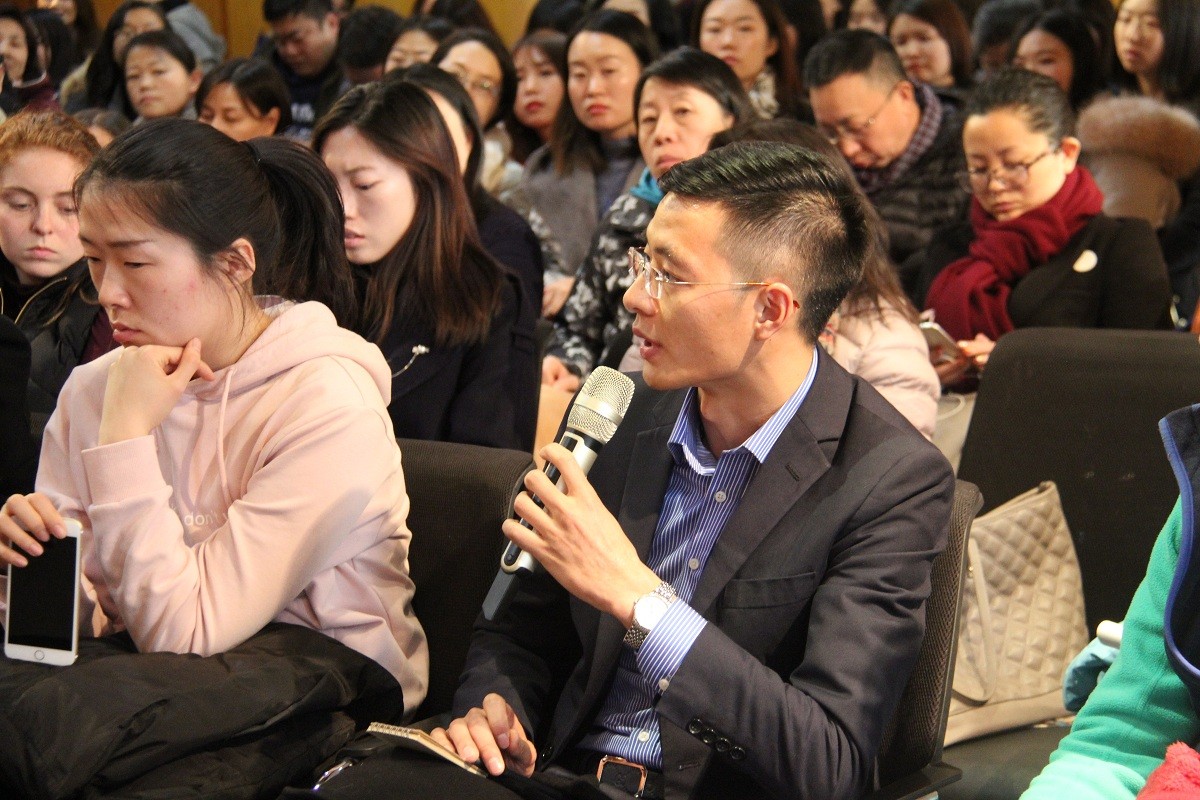 Previous
Next