Adressing Urgent Global Issues
As Europe experiences continuing challenges to its social and economic security, the Paris Center is a hub of discussion and debate of today's most critical issues.
September 20, 2016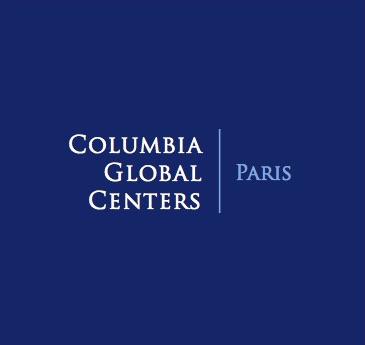 As Europe experiences continuing challenges to its social and economic security – from refugee movements to terrorist attacks to Brexit – Columbia University's Paris Global Center is a hub of discussion and debate of today's most critical issues.
"We bring together global scholars, policy-makers, journalists, writers, artists, scientists, and NGOs to explore in depth – and to seek solutions to – the issues that are tearing our world apart," says Paul LeClerc, Director of the Columbia Global Center | Paris.
Paris is part of Columbia's network of eight Global Centers, which span across Europe, the Middle East, Asia, and South America. "Through innovative programming, local and global engagement, and open channels of dialogue and debate, Columbia's Global Centers foster the cross-cultural dialogue essential to tackling issues that threaten the world's safety and freedom," says Safwan Masri, Columbia University's Executive Vice President for Global Centers and Global Development.
Bringing together a broad cross-section of scholars and practitioners
Recent programs at the Paris Global Center have addressed gender-based violence, the impact of immigration on Europe, the effect of climate change on food systems and health, and the moral and legal questions around the use of torture. With speakers from the academic, public, and private sectors, the programs feature global experts – both faculty from Columbia as well as French, European, and global scholars, activists, and leaders – who explore topics from multiple perspectives. "Building on its long history in French-American exchange, our Center allies the resources of Columbia University with those of the French university, Parisian cultural partners, and other European institutions to create programs at the cutting edge of critical thought and artistic expression," says Brunhilde Biebuyck, Administrative Director.
Experts recently appearing at the Center include Ludovic Zahed, imam and founder of a LGBTQ-inclusive mosque in Marseille; Rémi Féraud, mayor of the 10th arrondissement, who spoke on the integration of migrants into Parisian society; Ghada Hatem, obstetrician and founder of "La Maison des femmes" at Saint Denis, who spoke about challenges women face, such as genital excision, rape, and body image; and Maxime de Rostolan, Founder of Fermes d'Avenir (Farms of the Future), who participated in a panel about the impact of climate change on food systems and possible solutions for adapting agricultural practices.
The Paris Center is based at Reid Hall, which has been a hub for academic study and cultural events for more than a century. The Center provides an extensive range of programs not only for Columbia students studying and faculty researching in Paris, but also for the broader public, encouraging participation by the local community. "We not only represent Columbia University in Paris, but also seek to be an important part of the intellectual leadership of the city and country," says LeClerc, a scholar of French literature and the former president and CEO of the New York Public Library. Hundreds of visitors move through the Center every week, attending one of the 70-80 public programs each year.
Programming reflecting Paris as a cultural and geopolitical crossroads
At the center of major global shifts in people and power, Columbia's Paris Center has an interdisciplinary and transcultural approach to its programs befitting its unique location, resources, and access to top minds around the world. Recent programs include:
"The Migratory Crisis: European, French, and Parisian Perspectives." This seminar brought together multiple perspectives on the social, health, safety, and economic concerns faced by migrants today. The program featured Rémi Féraud, mayor of the 10th arrondissement of Paris; Marion Gaillard, Maître de conférence at Sciences-Po and a specialist in European issues; and Nayla Ajamane, a Syrian Paris-based language teacher who works with migrants.
 
"From the Inquisition to Guantanamo: Confession, Torture, and the Power of Truth." This day-long workshop, led by Columbia Professors Jesús R. Velasco and Bernard E. Harcourt, examined the history of torture, from its definitions to the legal considerations to how governments assign an economic value to life. They were joined by colleagues from French universities in exploring torture in literature, political science, law, and philosophy, and its polarizing use as a confessional tool.
 
"Tell This to My Mother: Femicide in Congo." The widespread rape and torture of women in the Democratic Republic of Congo has put a horrifying spotlight on the state of the embattled country. As part of the Columbia Global Centers network-wide thematic programming related to gender-based violence, this roundtable discussion focused on the experiences of one survivor, Coco Ramanzani, as recounted by Professor Joseph E. Mwantuali, a writer, literary critic, and historian at Hamilton College. In this session, Professor Mwantuali and other experts used this woman's story as a jumping-off point to explore the cultural underpinnings of crimes against women in a region beset by war. This event has led to ongoing collaboration between the Paris Center and women's rights and human rights activists, who will work with students around Paris to raise awareness of the issue.
 
"Forms of Pluralism and Democratic Constitutionalism." This two-day conference, organized by Columbia's Nell and Herbert Singer Professor of Political Thought, Jean Cohen, in partnership with Sciences Po, examined the challenges created from rising pluralism around the world, including balancing the ideals of democratic equality and liberty with growing concerns about ethnic and religious minorities. The interdisciplinary program featured academic experts discussing issues ranging from religious and secular freedom in Israel to the treatment of indigenous peoples of Canada.
Upcoming events at the Paris Center include:
"Can Science Save the World?" In this new speaker series – in partnership with "De vive voix," an association with ties to top researchers from the French Academy of Sciences and other institutions – leading scientists from both sides of the Atlantic will choose a "global challenge" and discuss the scientific methodology used to approach the problem, the complications, and the possible solutions. Topics range from superbugs to food scarcity to nuclear waste to aging. The first event on September 28 will feature Jean Claude Ameisen, author, researcher, and professor of immunology at the University of Paris-Diderot who will speak about global health challenges. As a lead-up to a conference in mid-December on power in the age of big data, Gérard Berry will tackle the global challenges posed by digitalization. Michael Tuts, a Columbia Professor of Physics, and Marc Lachièze-Rey, an astrophysicist at the Centre national de la recherche scientifique (CNRS) will also be participating in this series that will extend into the spring. Subsequent lectures will take place November 9 and December 7.
 
"Race and Racism: Global Perspectives." In partnership with the Columbia Masters Program in History and Literature in Paris, and in celebration of the launch of the exhibition "The Color Line" at le Musée Quai Branly, the Center will dedicate the first week of October to themes of race and racism, with programs including:

"Forgotten: The Untold Story of D-Day's Black Heroes, at Home and at War" (October 3): Linda Hervieux will present her recently published account of the 320th Barrage Balloon Battalion, the only black combat unit to take part in the D-Day landings.
"Writing Race: Black Expatriates in France" (October 4): Marcellus Blount, Columbia Professor of English and Comparative Literature, will moderate a panel on black expatriate writers featuring Alice Craven and William Dow, both Professors of Comparative Literature and English at the American University in Paris. Prior to the roundtable, Columbia Professor of Comparative Literature and English Robert O'Meally will speak about "The Color Line" exhibit and his collaboration with its curator, Daniel Soutif.
"Violence, Racisme et Religions: Les échos des expériences américaines dans le monde" (October 7): This roundtable will discuss the new biography, Cornel West: Une pensée rebelle, written by Mahamadou Lamine Sagna, a Senegalese sociologist and researcher at the Laboratoire de changement social and politique at the University of Paris-Diderot. Patrice Vermeren (Director of the Department of Philosophy at University Paris VIIII) and Stephane Douailler (Professor of Philosophy at Paris VIII) will be on the panel.
"Cinema and Engagement" (October 8): Co-sponsored by Les éditions Noir sur Blanc, this event will feature documentary filmmaker Rita Coburn Whack speaking about her new film "Maya Angelou: And Still I Rise," which premiered at Sundance this year. Her lecture will be followed by a conversation with Françoise Zamour, specialist on film and race and professor at the Ecole Normale Supérieure. This event is a lead-up to an evening tribute to Maya Angelou on October 10 at L'Odéon Théâtre de l'Europe.
State of Grace. Organized in partnership with architect Robert Grace ('84, Columbia School of Architecture), this architectural rencontres series profiles top architects from around the world:

"Collaboration and Resistance" (September 20) will feature the architectural duo Linna Choi and Tarik Oualalou, whose firm is based in Paris and Casablanca.
Mark Lyon in his role as the official photographer for the Maison de verre, one of Paris's hidden architectural gems, will be in conversation with Robert Rubin, the owner and curator of the "Glass House" on December 1.
Robert Grace himself will round out the series on December 12.   
"As part of a global university like Columbia, it is our mission, and our responsibility to the world, to bring together and then unleash the best and most diverse minds on the problems we are facing as a society," says LeClerc. "Our role at the Paris Center is to mobilize these minds across cultures to create a community focused on understanding and problem-solving across politics, arts, culture, sciences, and more."
For more information or to request media credentials to attend a public program, please contact Davia Temin or Suzanne Oaks Brownstein of Temin and Company at [email protected] or +1-212-588-8788 or Joelle Theubet, Communications Officer, Columbia Global Centers | Paris at [email protected]. 
About Columbia Global Centers
The Columbia Global Centers advance global knowledge and dialogue, connecting the people and resources of Columbia University with experts around the world. Located in eight cultural and geopolitical crossroads – Amman, Jordan; Beijing, China; Istanbul, Turkey; Mumbai, India; Nairobi, Kenya; Paris, France; Rio de Janeiro, Brazil; and Santiago, Chile – the Global Centers are a springboard for Columbia's faculty, students, and alumni to collaboratively engage with local and regional partners. Through cross-cultural and multidisciplinary research and programming with regional scholars, the Centers explore solutions to today's greatest global challenges. To learn more about the Columbia Global Centers, please visit globalcenters.columbia.edu.
Connect with us:
Website:        www.globalcenters.columbia.edu/Paris
Facebook:      www.Facebook.com/CGCParis
Twitter:          www.Twitter.com/CGCParisCenter
Instagram:     www.Instagram.com/ColumbiaGlobalCenters  
YouTube:       www.YouTube.com/ColumbiaGlobalCenter