Aging in India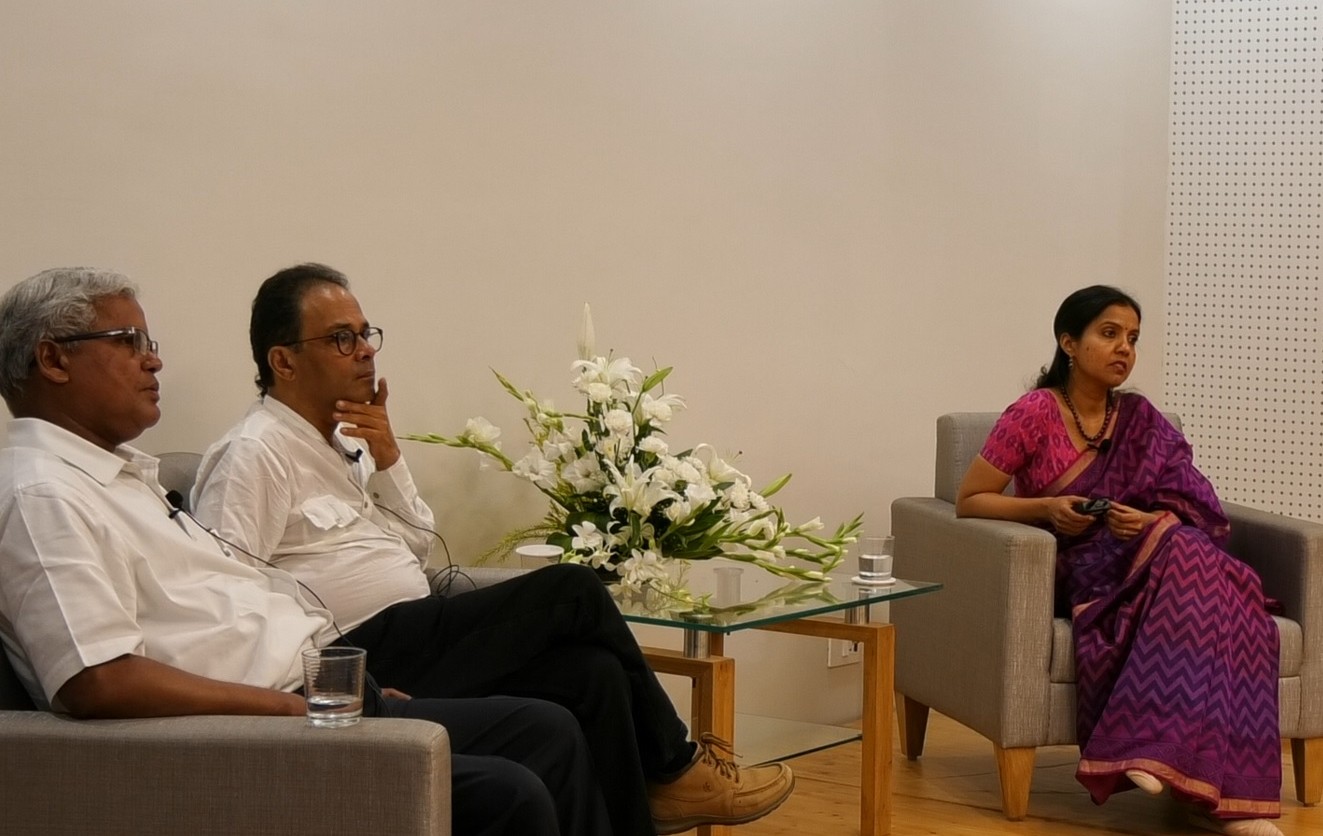 The elderly population in India is likely to reach around 300 million, according to a United Nations report, accounting for 20% of the total population of the country by 2050. In order to provide increased attention to the needs and challenges of aging, the Columbia Global Centers | Mumbai organized two events on October 8, 2018, that were led by Kavita Sivaramakrishnan, Associate Professor at the Mailman School of Public Health and Interim co-Director of the Robert N. Butler Columbia Aging Center.
Leading gerontologists, academics, and civil society organizations in the field of aging and mental health participated in a workshop that addressed the subject of increasing life longevity as both a matter to celebrate but also as a serious health challenge.  For instance, according to reports by the World Health Organization, an estimated 21.9% of the elderly population in India are depressed. Workshop deliberations aimed to provide a conceptual and practical framework for building intergenerational solidarity to combat mental degeneration in aging groups. Highlighting existing modes of generational reciprocity among low income neighborhoods in Mumbai, experts reflected on the need for improved social security provisions along with dedicated efforts to bring about an attitudinal shift towards inclusiveness, intergenerational interdependence, and dignity for all elderly communities.
As part of its Public Health Series, the Center also organized a panel discussion entitled "Aging and the Making of a Demographic Crisis" which commenced with Professor Sivaramakrishnan presenting aspects of the research that went into her recently published book on aging. She outlined defining moments, historical conjunctures, and representative sites that were formative in the emergence of aging as a global concern. The panel discussion that followed featured Dr. Mohan Rao from Jawaharlal Nehru University, and Dr. Perianayagam Arokiasamy from the International Institute of Population Sciences. Panelists debated critical issues related to aging, including the growing science of aging, healthy aging, uptake and utilization of pension schemes in India, intersections of aging with gender, the potential of technology and artificial intelligence, and the need to promote intergenerational policies. While aging is largely depicted as a biological universal, the panel made a case for future planning that recognizes aging as a social and culturally contextual construct. Both the events provided a platform for discussing how India can shape aging through local priorities, norms, and experiences.