Amman Center Stories: Alexander Craig Erickson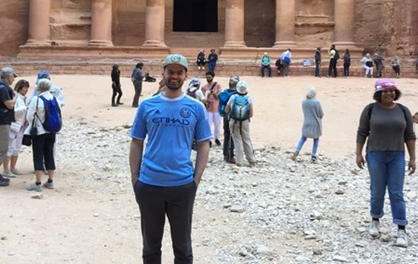 Alexander visited Jordan on March 8-18, 2018 as part of the class, Social Work with Refugees and Displaced Persons: Global and Jordan Experience, led by Professor Mashura Akilova in the Columbia School of Social Work.
---
We traveled to Jordan because it is one of a few countries leading the response to the Syrian crisis. Additionally, Jordan is assisting many refugees from other conflicts in the region. I was able to take an understanding of what refugee response looks like on the ground in Jordan. From sharing coffee on a home visit with some resettled refugees, admiring their homemade products which are being sold in local markets, to discussing budgetary confinements with agency representatives, I was humbled by every experience and thankful for each opportunity.
I was grateful for the strong relationships which the Amman Center had established and was able to welcome my class into. We met with non-profit organizations, and government agencies all working on different aspects of response to the crisis.
I was most impacted by an organization called Questscope. They run a community center in the Zaatari refugee camp. Questscope asked refugees from the camp population to run their programs and relies on these volunteers to oversee operations. Questscope's model took much of the bias against refugees out of the programming. As I have learned as a social worker, the underlying message that often comes with assistance is "you can't do this on your own" and I appreciated how pointedly Questscope spoke the opposite.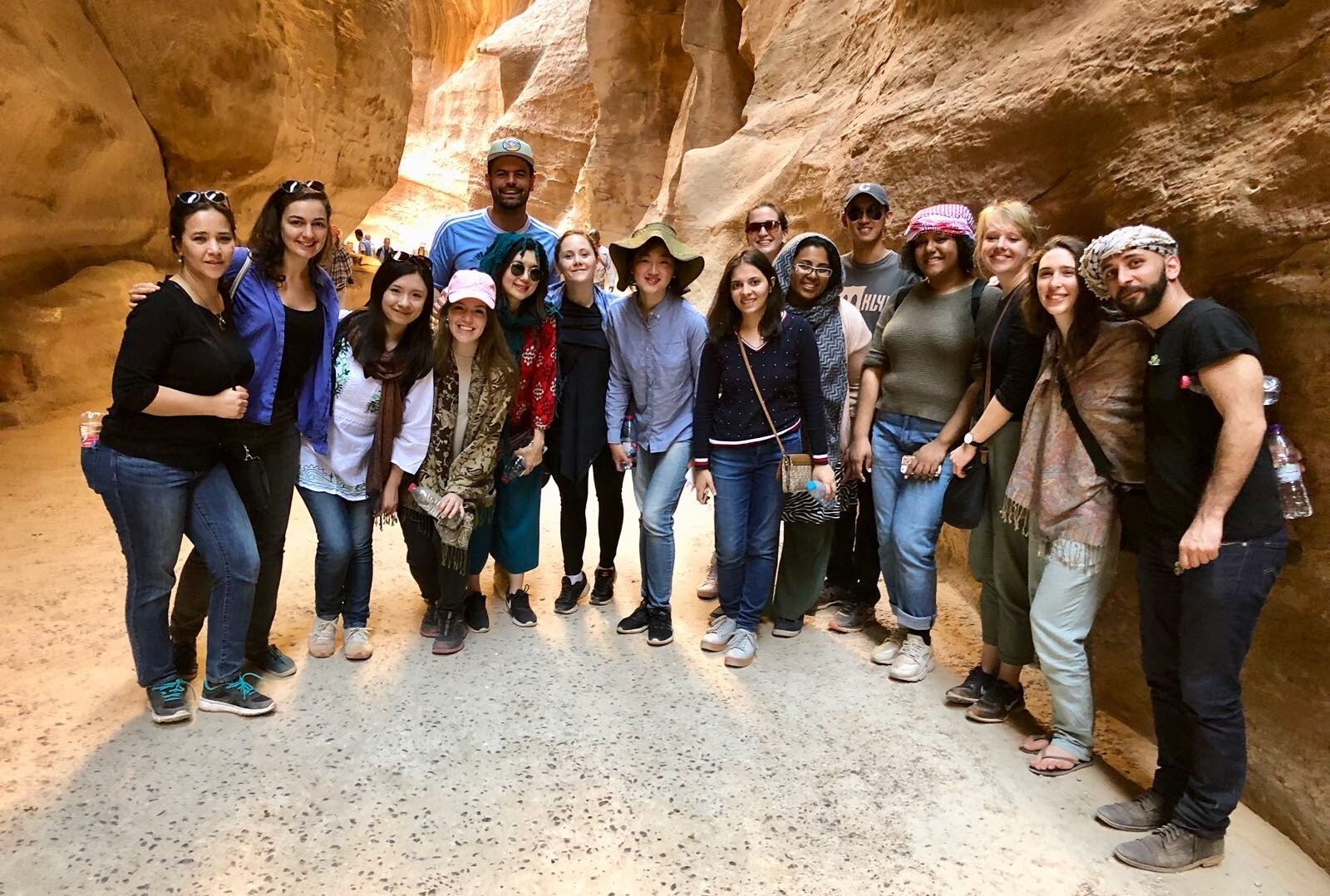 I was most surprised to see how the U.S. and global politics plays out on the ground in everyday decisions. When meeting with UNRWA, their department head spoke with uncertainty about the whole department's existence because of U.S. cuts to the United Nations budget. We toured a UN hospital and witnessed the people who are using these services and will be affected by the aid cuts. Living thousands of miles away from these realities separates everyday Americans (and our national rhetoric) from understanding the benefit our assistance provides. It was humbling to sit with the people who benefit from our assistance.
I most enjoyed seeing the potential for Columbia to leverage its resources as an academic institution and contribute to the situation in Jordan and Syria. As a class we talked a lot about what more could be done as the Columbia Community, and I am energized by the ideas and opportunities that will exist. The Syrian refugee crisis is a global crisis in need of long term solutions and I think Columbia is positioned to do some of that work because of its regional Global Centers.