Amman Center Stories: Anindita Dasgupta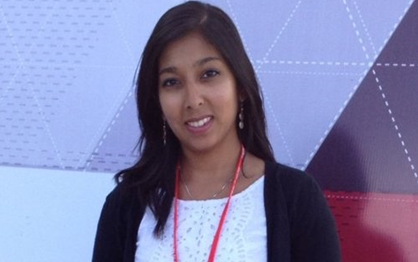 Anindita is a Postdoctoral Research Fellow at the Social Intervention Group, Columbia University School of Social Work. She first visited the Amman Center in 2016 and is a co-investigator on the Advancing Solutions in Policy Implementation, Research, and Engagement for Refugees (ASPIRE) initiative with a research project based in Jordan.
---
I am a co-investigator on ASPIRE, a Columbia University-wide multidisciplinary initiative that brings together researchers focused on responding to the Syrian refugee crisis. As part of this initiative, we have two research projects based in Jordan and Turkey, through collaboration with Columbia Global Centers | Amman and Istanbul. I have had the privilege to travel to the Amman Center four times since 2016 when "Women ASPIRE" began. This study aims to understand the gendered health and mental health concerns of Syrian refugee women living in urban (non-camp) settings in Jordan.
My time in Jordan has been instrumental in shaping how our team designed and implemented our research. From the very inception, the Amman Center staff facilitated meetings with key actors engaged in the Syrian refugee response at both the national and international levels. These early meetings helped our team focus our scope of research to the issues of most concern to Syrian refugees. Since these meetings, my understanding of the complexity of the Syrian refugee context in Jordan continues to expand with each visit.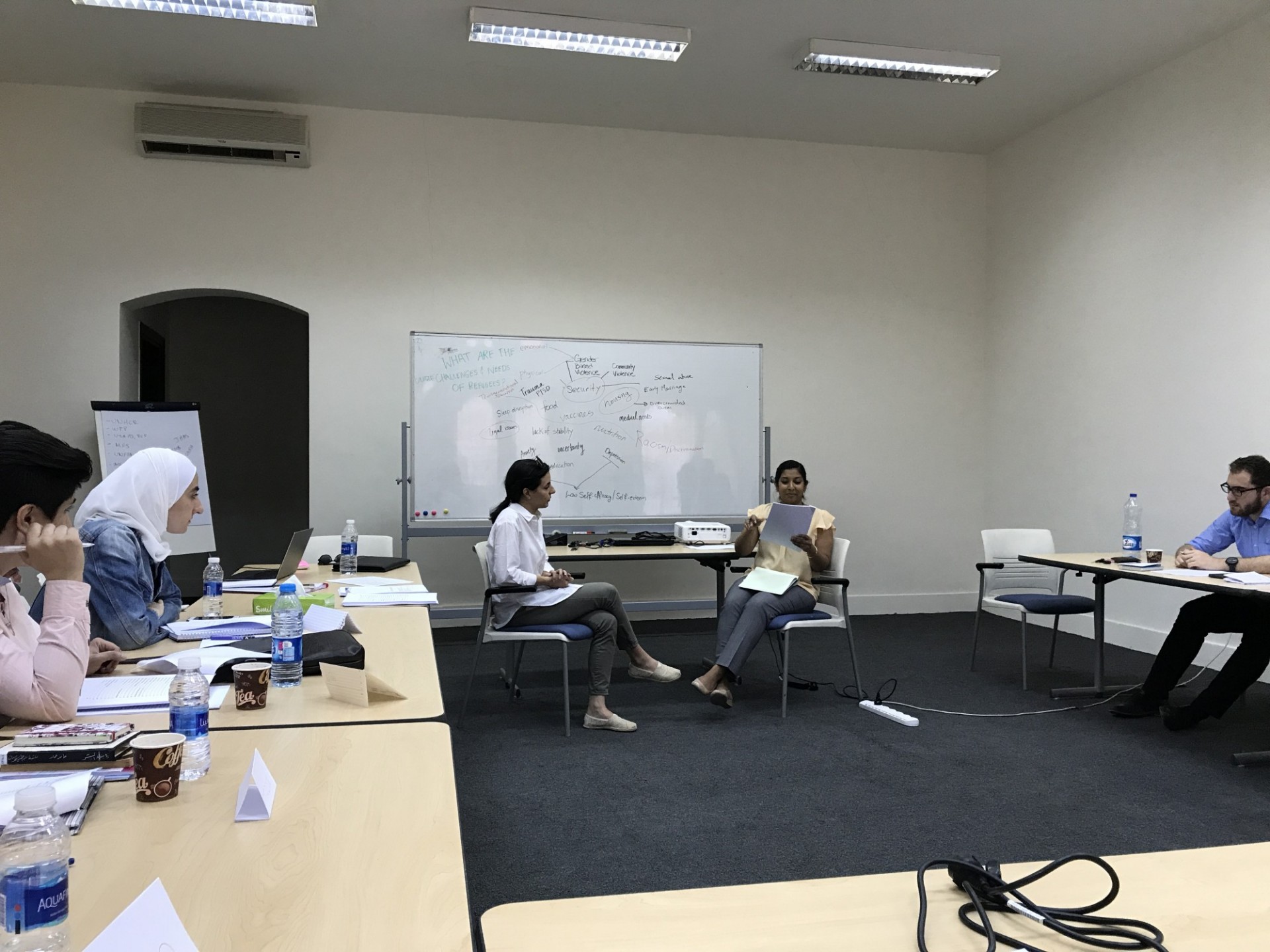 The most useful meetings with organizations have been with United Nations organizations (local and MENA region UNHCR), Ministry of Health organizations, and local non-governmental health organizations. These meetings have helped us consider future programmatic research that will have the potential for sustainability. One major benefit of meeting agencies in person has been that they often have reports and other written material on their work that are not often readily available online. Having the opportunity to meet with these agencies has been especially helpful in expanding our bank of literature to help inform our research.
The Columbia Global Centers network has been instrumental in not only facilitating introductions and relationships with key players in the region, but also in providing a truly incredible infrastructure in which we can conduct our research. It is such a pleasure to spend time at Columbia Global Centers | Amman to work with our in-country partners to develop study materials, and discuss plans for dissemination. In addition, it has been such a joy to conduct trainings for our research assistants in Jordan for our study at the Amman Center.
In addition to thoroughly enjoying our work in Jordan, I really enjoy spending time in the beautiful Amman Center. The Center itself is so peaceful and the staff are so friendly and supportive. It is a wonderful environment to work.