Amman Center Stories: Ngobitak Ndiwane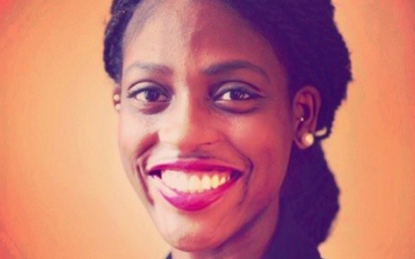 Ngobitak Ndiwane, a Columbia College student, traveled to Jordan as part of the Kraft Global Fellows program, alongside University Chaplain Jewelnel Davis, to gain a better understanding of the diverse cultural and religious backgrounds in Jordan.
---
What attracted you towards intercultural and interfaith awareness in Jordan?
I was interested in learning more about access to health care and different public health and sustainable development initiatives in Amman. I was also excited to learn about the intersectionality of different religious identities in Jordan and how they coexist within Jordanian culture.
During my stay I was able to learn about Jordanian culture and different religious backgrounds in Jordan. I learned about the Druze, Baha'i', Orthodox, Catholic, and Muslim faiths and I was able to gain a better understanding of their beliefs. In Jordan I met with organizations such as the Royal Institute of Inter-Faith Studies where Jordan works to foster interreligious and intercultural dialogue, a culture of mutual respect and understanding, regional networking on religious and cultural issues, and religious diversity.
Which organizations did you meet with that you would say benefited you most?
I benefitted the most from meeting with World Vision and EcoPeace Middle East. World Vision is an international partnership of Christians whose mission is to work with the poor and oppressed to promote transformational development, emergency relief, promotion of justice, partnerships with churches, and public awareness. World Vision has been responding to the Syrian Refugee Crisis since 2013 by providing assistance and psychosocial support to children. EcoPeace Middle East brings together environmentalists with the primary objective of promoting cooperative efforts to protect the Middle East's shared environmental heritage. One major project that EcoPeace Middle East is working on is the conservation of the Jordan River and it was interesting to learn about sustainable development initiatives to help alleviate Jordan's water crisis.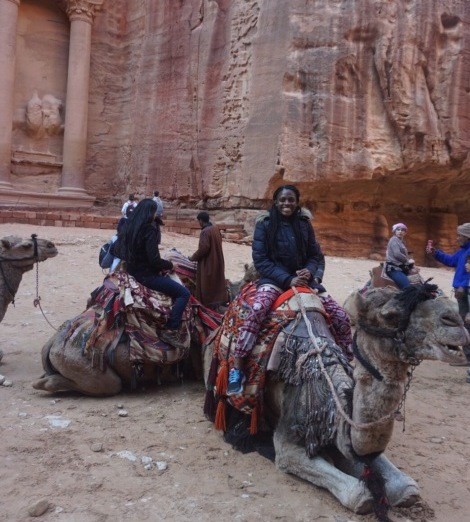 What did you learn that was most unexpected or surprising?
I was most surprised by how religiously tolerant Jordan is compared to many other countries in the Middle East and I was initially unaware of the significant impact the water crisis is playing in Jordan. The Columbia Global Centers network was able to aid me in adjusting to Jordanian culture by being there to facilitate meetings with different organizations and cultural immersion activities such as local shops, museums, and restaurants. I enjoyed hearing from different religious organizations and sustainable development organizations in Jordan, as well as visiting different cultural sites such as the Citadel and Petra.