Amman Center Stories: Shatha El-Nakib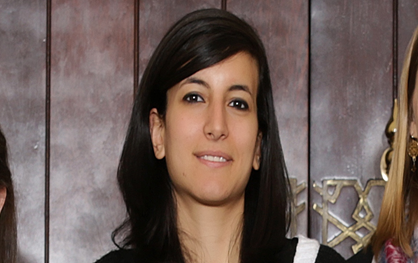 Shatha received her MA from Columbia University Mailman School of Public Health. She shares her experience as part of a program on Public Health in Emergencies between Mailman School of Public Health and UNICEF MENA Regional Office in Amman.
---
I first came to Jordan in the summer of 2014 to conduct research in Irbid in North Jordan. Because I speak the language, I was able to fit in very quickly and was able to collect rich data from my fieldwork. I also deeply enjoyed living in Jordan so when I was asked by my department chair a year later if I wanted to go to Amman to work full-time, I did not hesitate to take him up on his offer. Immediately after graduation, I went to Jordan as part of a technical collaboration between the Mailman School of Public Health and UNICEF MENA Regional Office.
The aim of the partnership was to strengthen the capacity of UNICEF country-based staff in Health, Nutrition and WASH programming in emergencies. My role encompassed various tasks, including conducting a needs-assessment among staff to gauge gaps in knowledge and training needs, contributing to curriculum and content development, and supporting the delivery of the eight day training. I was also tasked with developing ten country profiles for countries impacted by crisis in the MENA region to showcase the impact of conflict on the health of displaced populations.
Through the support I received from the Amman Center, I was able to forge connections with various donors and stakeholders. I got the chance to meet both local and international organizations involved in humanitarian response and was familiarized with the context in which these organizations operate.
I was introduced to the diversity of organizations active in humanitarian response in Jordan. These included royal NGOs, local community-based organizations, as well as international organizations and the UN. My stay in Jordan and the networking that was facilitated by the Amman Center introduced me to the breadth and diversity of organizations involved in the humanitarian response to the Syria refugee crisis.
Jordanian food coupled with the warmth of the Jordanian people were the highlights of my stay in Jordan. I met some of the nicest and most hospitable people.