Barnard's Elizabeth Hess Leads Workshop at Women Playwright Festival, a First-Ever in Latin America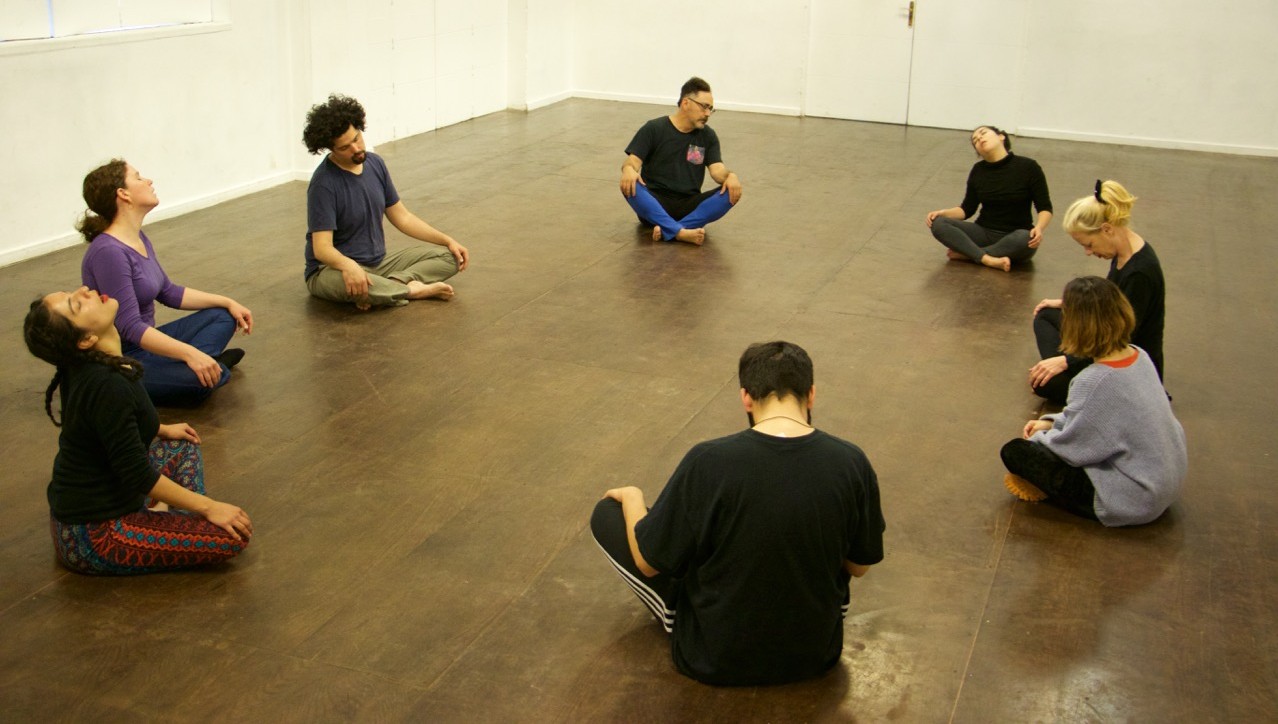 Elizabeth Hess, a New York-based arts educator, playwright, performer and director, as well as the Shakespeare/Chekhov Laboratory professor of the Theatre Department at Columbia University's Barnard College, visited Chile in October to carry out a workshop at the Women Playwright's International Conference (WPI) as well as at Universidad Católica's Theatre Department.
The WPI festival focused on territory, society and female playwriting. It was the 11th version worldwide but the first of its kind to take place in Latin America, with other such conferences taking place in New York, Canada, Ireland, Greece, Australia, the Philippines, Indonesia, India, Sweden and South Africa.
During the festival in Chile, whose aim was to facilitate communications, meetings, exchanges and joint activities among the international community of women in theater, Hess conducted a workshop on her hybrid approach to performance as covered in the book ACTING & BEING: Explorations in Embodied Performance. "This invitation was particularly meaningful to me as my work addresses issues of social urgency focused primarily on women's experience through cross-cultural and inter-disciplinary collaboration", she says.
Participants, who included fellow women writers and performers from Chile, Argentina, Italy, Sweden, Canada, Botswana, South Africa and the US, delved into "a series of soulful and spirited explorations that included a poetic text of Gabriela Mistral, the Chilean poet-diplomat, educator, humanist and Nobel Prize Winner", Hess explains. "The physically based explorations gave way to original work, in which the participants then embodied the text which they had generated, creating a multi-lingual and cultural landscape of great psychological depth and dimension".
She then led another Embodied Performance workshop at Universidad Católica (UC). "The session was comprised of graduates from the acting program who dove into the explorations with great openness, aliveness and inventiveness. I had requested that the participants supply their own images and texts in Spanish, which they employed in partnered work that was revealing and resonant, transcending any possible language barriers", she notes.
The playwright also participated in a roundtable discussion on "The 'Me Too' Movement in a Multi-Cultural World", with the involvement of a cross-section of activists and academics who offered insights and observations from a broad spectrum of interests and experience. "We shared thoughts on the sexual/political violence of women, the 'Disappeared' in Chile, the emergence of the new Ministry of Women and Gender Equality, 'Me Too' as a cathartic explosion on university campuses, the need for male introspection, poetic text as metaphoric exploration of women's embodied experience and the need for theater to build a better methodology for childhood education", she says. "The roundtable has opened the door for future exchange and provided me with important contacts for research on my current play, SPOILED, which addresses global violence against women from the male point of view, but will be embodied by female performers".
The WPI and UC workshops are expected to lay the groundwork for future cross-cultural collaborations, with Hess foreseeing an international exchange between Columbia and UC in which students create theater projects that reflect and enlarge upon their cultural perspectives and understandings.
Hess says she is grateful for her "remarkable academic and cultural sojourn to Chile" and that she looks forward "to continuing to work with CGC to take the seeds that have been planted and bring them to stunning life". During her time in Chile she coordinated with UC's Theatre Department head Alexei Vergara, to return to the country to instruct second-year acting students in a two-week workshop "culminating in an original work of social urgency".
 See images here