Barnard's Hess Delves Deeper into Playwriting in Chile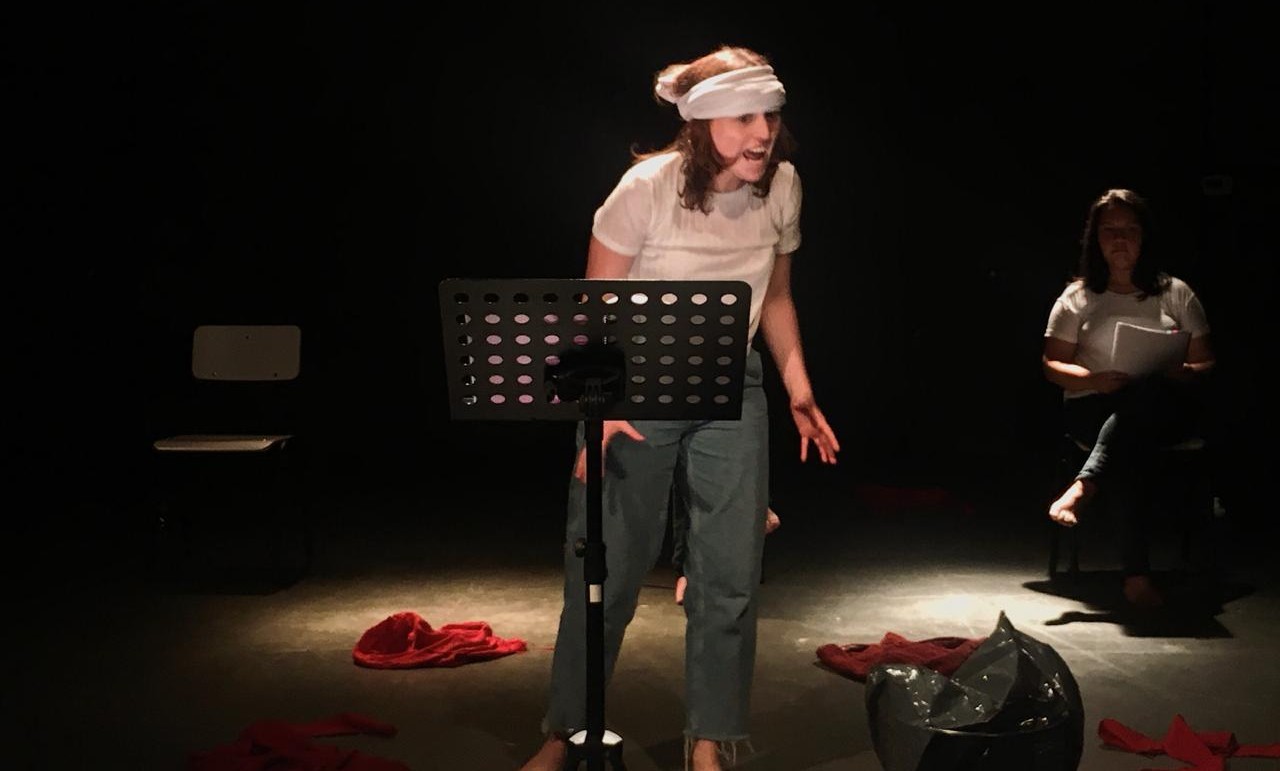 Elizabeth Hess, a New York-based arts educator, playwright, performer and director, as well as the Shakespeare/Chekhov Laboratory professor of the Theatre Department at Columbia University's Barnard College, returned to Chile in August to advance the international performing arts exchange begun in 2018.
The August visit was a follow-up from Hess's session at Universidad Católica (UC) in last October on 'Embodied Performance' - her hybrid approach to performance / playwriting – in the context of the Women Playwrights International (WPI) conference in Chile. This year, Alexei Vergara, Director of the UC Theater Department, invited her to return to lead a more extensive, two-week workshop on Embodied Performance.
"The seeds that were planted during the initial visit lead to the creation of Chilean stories for my play SPOILED – based on global violence against women," notes Hess. The chronicles archive now consists of 22 stories from Chile, India, Germany, Turkey and the US. Once the dates were set for her return to Santiago, Hess began to organize a reading of SPOILED, focusing on six selected stories from Chile and the US. Carolina Araya, a theater professor at Chile's Universidad Finis Terrae secured a theater at the school and casted two other actresses to join her in the reading. "The actresses breathed stunning life into the stories – all told from the male point of view yet informed by their impulses and insights as female-identified performers," says Hess.
Following the performance, UC Faculty of Letters Professor Allison Ramay led a spirited panel discussion. "It was a deeply moving experience which further illustrated what we affectionately called an 'orgánica' exchange – one in which the female-driven collaboration was inclusive and non-hierarchical, and an important and necessary antidote to patriarchal posturing," according to the playwright.
As a result of this international exchange, Hess has had talks with UC about the possibility of inviting select students and/or educators to reciprocate in New York with Barnard College. She is also exploring the possibility of a future production of SPOILED in Santiago, in Spanish, "with my invested, inquiring and astute Chilean team of collaborators."
In addition to this exchange, the UC's English Studies in Latin America (ESLA) journal interviewed Hess about her work. Use this link to read the full interview.