City Stars, Global Journeys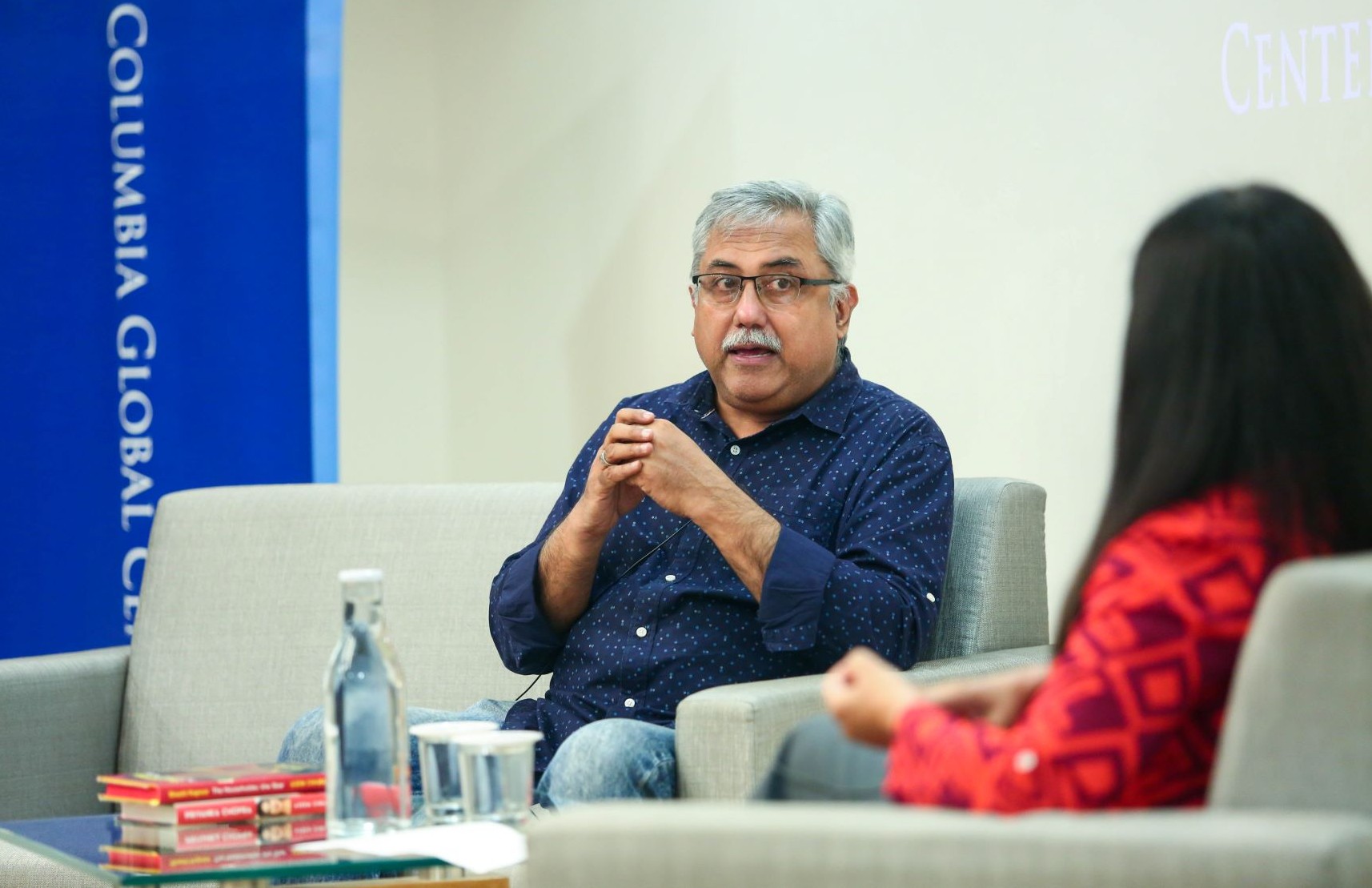 Can the culture and language of Indian cinema be successful across national boundaries?  What are the processes through which film celebrities in Mumbai become global stars? As a part of its Mumbai as a City of Knowledge initiative, Columbia Global Centers | Mumbai addressed these questions through a public discussion with Aseem Chhabra, writer, journalist and alumnus of the School of Journalism at Columbia University, that was moderated by Dr. Ravina Aggarwal, Director of the Center. Mr. Chhabra serves as the Film Festival Director of the New York Indian Film Festival and is one of the leading journalistic contributors covering Indian cinema in the United States. He is the author of two acclaimed biographies, Shashi Kapoor: The Householder, The Star and the recently published Priyanka Chopra: The Incredible Story of a Global Bollywood Star.  
Reflecting on Shashi Kapoor's work in England and Priyanka Chopra's work in the United States, Mr. Chhabra noted that while both actors were established names in the mainstream Hindi film industry before journeying west, their paths were distinct. Significantly, Shashi Kapoor's most active years from the 1960s to 1980s came much before the advent of the internet and proliferation of media sharing technologies; something that Priyanka Chopra, active now, has greatly benefited from and leveraged through her avid use of social media to draw a global following.  Mr. Chhabra remarked that although Shashi Kapoor's work with western collaborators was critically acclaimed and even traveled to international film festivals, it remained largely confined to limited releases and arthouse audiences in India, England and the United States. On the other hand, Priyanka Chopra found her breakthrough in the west on television, a mass medium, with a major American production house that put its full weight behind her just as she took the risk of putting her Bollywood career on hold and moved to the United States.
The conversation addressed how entertainment industries and audiences, both in the United States and in India, were changing in light of new platforms of entertainment and content creation such as Netflix, aided by growing diversity among script writers who are committed to expanding the range of narratives, especially to include more nuanced stories of women and people from different ethnic backgrounds. Although comprising a small fraction of the total population of the United States, Mr. Chhabra pointed out how moved people of the South Asian diaspora were to see an actor of their ethnicity, Priyanka Chopra, dominating billboards in major American cities in her show's advertising.
Drawing a parallel between the two actors, the conversation also explored how, at the height of their mainstream success, both actors worked towards contributing to cinema outside the mainstream. Shashi Kapoor produced award-winning independent cinema, and Priyanka Chopra established a production house that supports regional language films. The conversation also explored issues of on-screen representation, censorship, questions of skin color and industry biases, class and the use of English, and the evolution of both actors as artists and representatives of Indian cinema on a global stage.