Climate Hazards in the Arabian Sea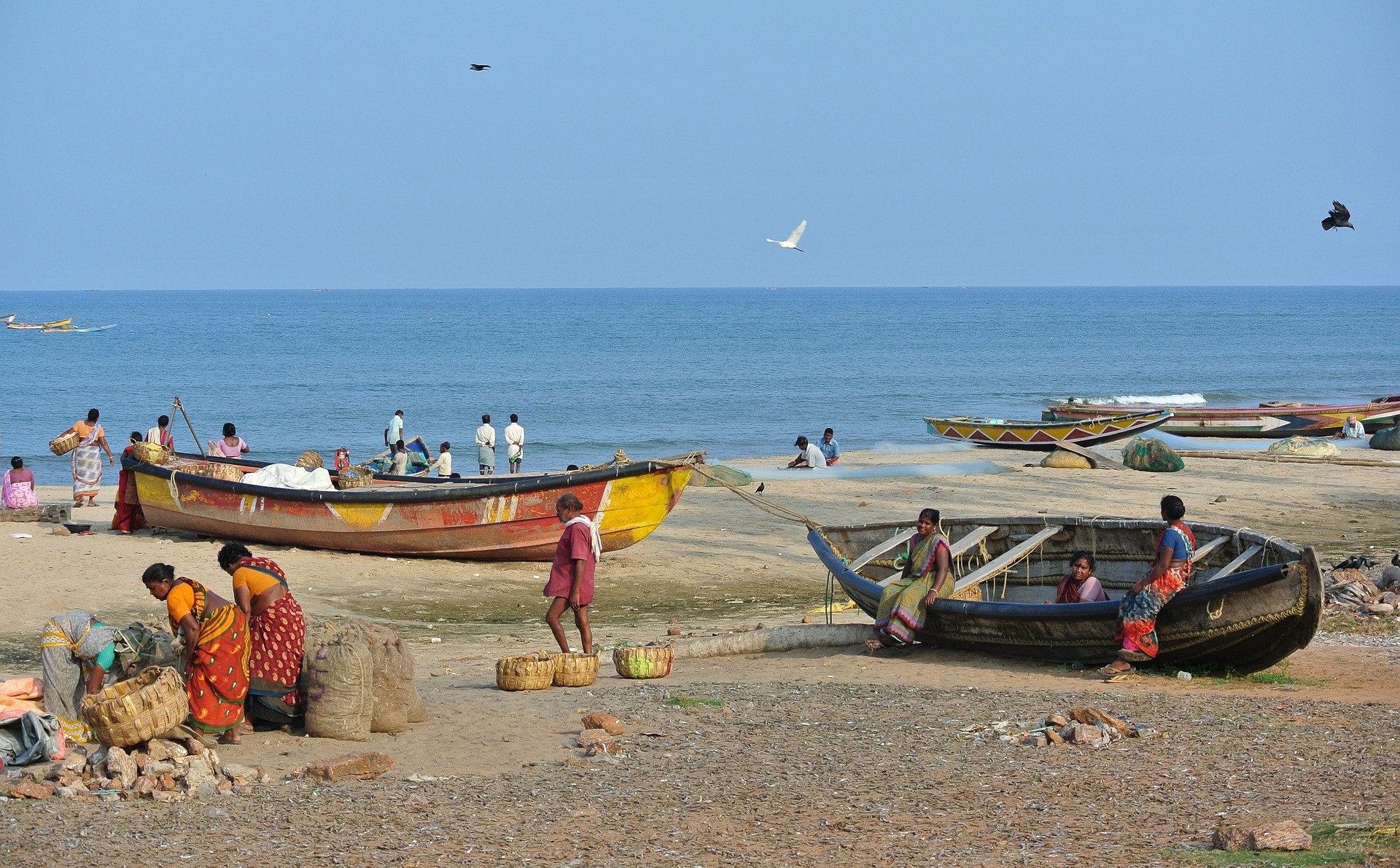 "Climate Change and its impact on marine ecosystems is bringing a series of changes; affecting national security, water security as well as food security," noted Joaquim Goes, Lamont Research Professor of Biology and Paleoenvironment at the Lamont Doherty Earth Observatory, Columbia University, in a workshop held at Columbia Global Centers | Mumbai on February 20-21, 2019.  The workshop brought together 25 scientists to discuss strategies for managing marine ecosystems in the wake of climate change.
The workshop commenced with an overview by Professor Goes about the importance of scientific research to address challenges faced by "blue economies" along the Arabian Sea.  Drawing from his study in Oman and the Western coast of India on the correlation between ocean warming, algae bloom outbreaks and fish mortality events, he pointed to the hazardous effects of climate change on the marine life and food chain of the region.  He explained that in urban areas such as Mumbai, where untreated sewage water is discharged into the sea in large quantities, climate effects can further choke the already vulnerable and contaminated fish population. 
Prakash Chauhan, Director of the Indian Institute of Remote Sensing, described how India is using geospatial technologies for the development of the blue economy. Other expert speakers on this field from the University of Pennsylvania, Indian National Centre for Ocean Information Services, Indian Institute of Remote Sensing, Indian Institute of Technology Bombay, Coastal Fisheries Research, Education and Resource Management, National Institute of Oceanography, and College of Fisheries, Ratnagiri, also shared the research efforts underway at their institutions.
Workshop participants underscored the gaps related to research on marine ecology in India and discussed ways in which natural science can be more relevant to policy-makers and local stakeholders.  Several solutions were proposed during the course of the two-day convening.  A point of action that emerged was the development of a better communication strategy so that scientific data can reach wider publics.  Focusing on the global impact of climate change, Dale Kiefer, Professor at the University of Southern California, highlighted the need to empower scientists to research climate adaptability in an interdisciplinary manner by incorporating research on human behaviour and settlements in addition to technical analysis.  Zach Siegrist, a software engineer at System Science Application, demonstrated the Decision and Information System for the Coastal Waters of Oman (DISCO) tool, which was designed in collaboration with Omani scientists to provide early warnings for managing the health of coastal resources. This integrated tool was developed with funding from NASA and the Ministry of Fisheries in Oman and could be adapted for use in India and other countries as well.  
The workshop is part of a larger project on strengthening the blue economy of the west coast of India to be undertaken by Professor Goes and his team with support from Columbia University's President's Global Innovation Fund and in partnership with Columbia Global Centers | Mumbai.