Climate Hub | Rio: Rio City Hall and Columbia University Launch Brazil-based Climate Change Research and Connections Center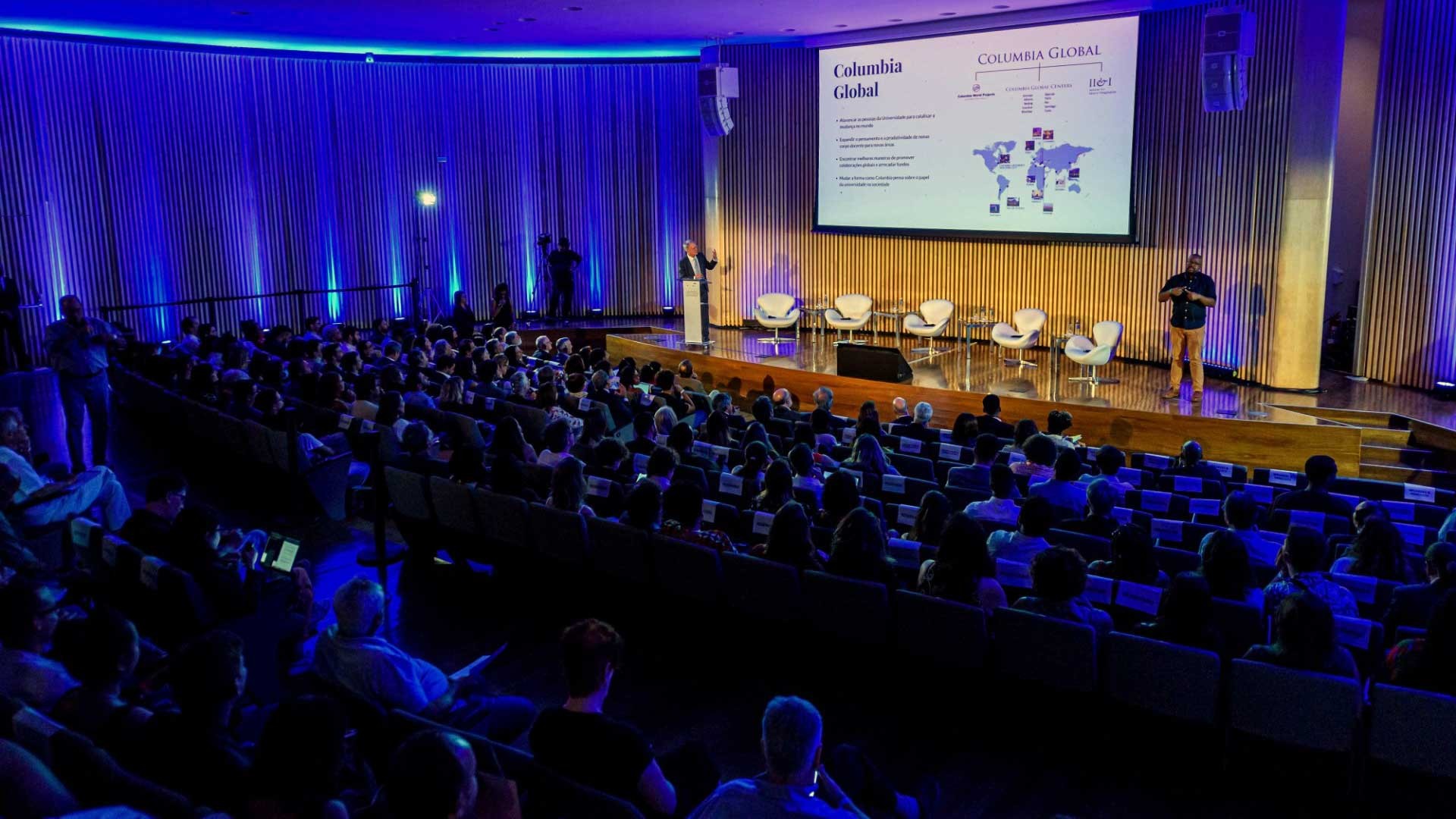 The Climate Hub Rio, a research and innovation center on climate change based in Brazil, was launched Tuesday, March 14, at the Museum of Tomorrow. The project is a joint initiative of the City of Rio de Janeiro and Columbia University, through the Columbia Global Center Rio.
Climate Hub Rio is a knowledge, research, and innovation hub that will bring together experts from Brazil, Columbia University, and around the world, in an enabling environment for scientists and other researchers to work on global climate issues while benefiting from an important regional perspective. The center was sponsored by the City of Rio and will enable more effective collaboration and outreach between local leaders in Brazil and the global scientific community.
"The city of Rio is a laboratory of environmental sustainability, with different biomes within a megalopolis. We need to lay the foundations for a low-carbon economy in Rio de Janeiro", said Mayor Eduardo Paes.
The Climate Hub launch event was attended by several Brazilian and foreign authorities in the fields of climate, environment, human rights, public policy, technology, and innovation. Participating in the panels and debates were Ana Toni, National Secretary of Climate Change, Ministry of Environment and Climate Change; the mayor of Rio de Janeiro, Eduardo Paes; the municipal secretary of the Civil House, Eduardo Cavaliere; Celso Amorim, special advisor to the Presidency of the Republic and former Minister of Foreign Affairs; Alex Halliday, dean of the Columbia Climate School; Thomas Trebat, director of the Columbia Global Center Rio; Dr. Wafaa El-Sadr, Executive Vice President, Columbia Global; Daniel Zarrilli, special adviser for climate and sustainability at Columbia University and former chief climate policy adviser to the City of New York.
The Columbia Global Center Rio completes a decade of operations this year and is part of a network of ten global centers at Columbia University, one of the world's leading academic institutions. The centers serve as knowledge hubs that aim to educate and inspire through research, dialogue, and action. They promote understanding, facilitate partnerships and build the necessary bridges in this changing world.
"The spirit of collaboration is what brings Columbia University to Rio and Brazil. We have a lot to offer in the search for solutions to climate change. And we need to better understand the climate crisis in its regional and global dimensions. Combating climate change is a mission for the entire university", said the director of the Columbia Global Center Rio, Thomas Trebat.
Climate Hub Rio will offer scholarships to Brazil researchers and scientists to develop projects in the country and also at Columbia University, in New York. The center's goal is to promote broader cooperation between the academic community at Columbia University and Brazil, as well as enable more effective collaboration and outreach between local leaders in Brazil and the global scientific community.
From teaching to action: Climate Hub will have four main activity models
The Climate Hub will be organized around four main activities.
Teaching: Columbia faculty participation in educational programs to be developed at the Hub.
Convocation: development and organization of events and programming around diverse climate-related issues, including energy transition, land use, and climate equity.
Network: creation of connections between academic talents, with the aim of promoting research and, above all, expanding the dissemination outside of Brazil of the work and results developed by the Hub and partner educational institutions.
Action: Make a concrete impact on climate policy actions locally in Rio de Janeiro, nationally in Brazil, and globally through the Columbia University network.