Columbia Alum's Entrepreneurial Journey: From Columbia's Global Thought Program to the Launch of Young Tech Leaders of the Middle East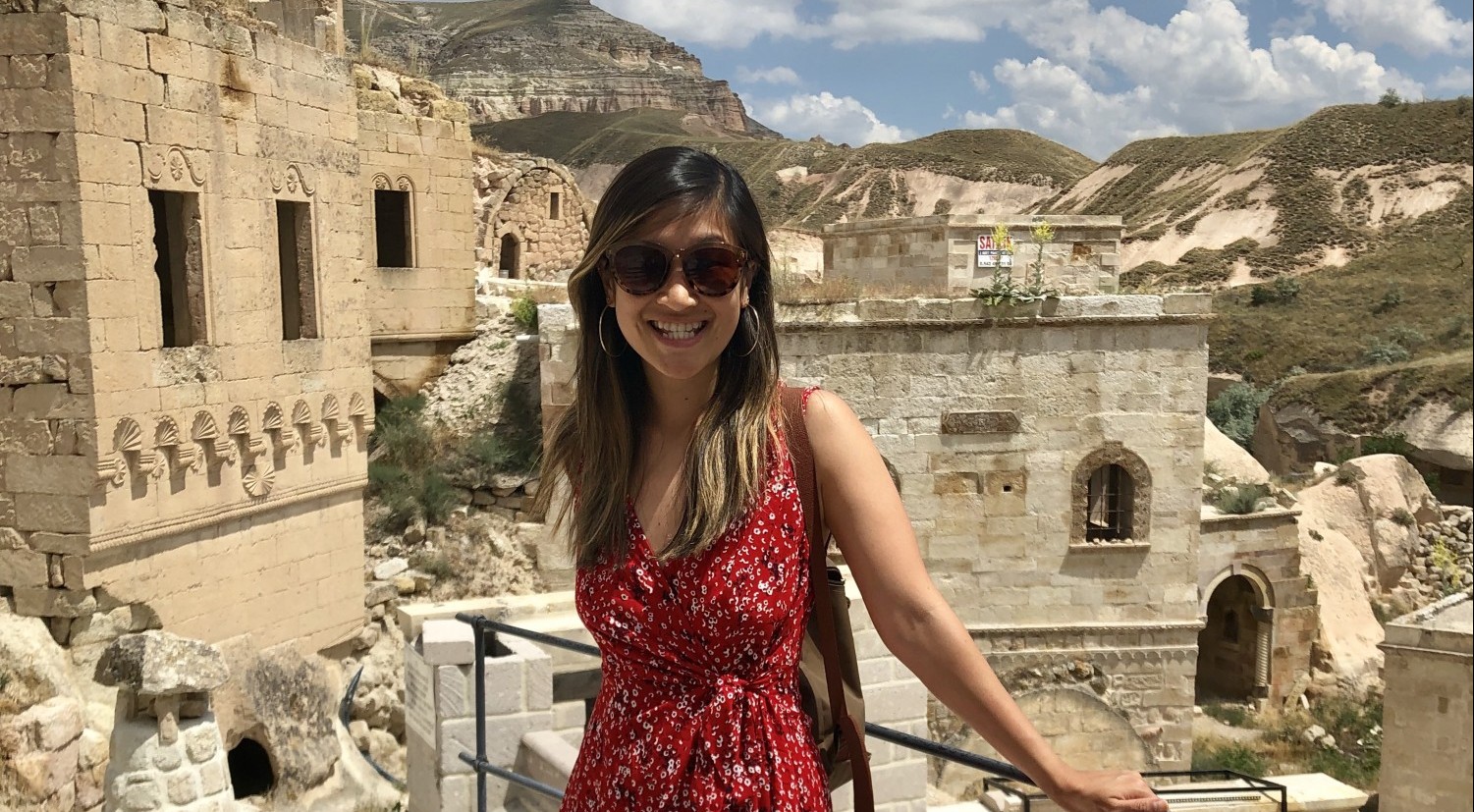 The past year and a half has not been easy for many of us, with COVID-19 disrupting the way we work, learn, and interact with one another. More than ever, the importance of having technology that is accessible and equitable to all has become clear, with technology often being the main communication line we have with the world, as well as our main source of income. 
During the pandemic, I launched a remote educational program called Young Tech Leaders of the Middle East in order to expand technological access and opportunity to more people.
Young Tech Leaders is a technology leadership program that aims to empower refugee and conflict-affected youth from the Middle East to become effective leaders in tech. Founded on the belief that technology by itself cannot solve all issues, the program takes a human-first approach by building human skills, human networks, and a human-centered design mindset—thus preparing youth who come from disadvantaged backgrounds to enter the global tech market by equipping them with the tools and resources needed to succeed, while fostering a community of young innovators who hope to make a positive impact on the world. 
Young Tech Leaders wouldn't exist today if it weren't for the connections and ideas I encountered at Columbia University—specifically, with the Columbia Global Centers | Istanbul  (CGC | Istanbul) and the Committee on Global Thought (CGT). 
While I was a student in the M.A. in Global Thought program, I took a class from Professors David Park and Linda Tvrdy called "Future(s) of Global Economy & Society," which focused on innovative tools and methods to help meet the challenges of the 21st century. We were challenged to create a human-centered design (HCD) project, addressing any global issue. The project scope was broad by design; we had to find a problem we wanted to solve, conduct user research and interviews, develop a prototype, iterate on the design, and land on a minimum viable product (MVP) or service (MVS).
"Human-centered design is all about building a deep empathy with the people you're designing for; generating tons of ideas; building a bunch of prototypes; sharing what you've made with the people you're designing for; and eventually putting your innovative new solution out in the world." — IDEO.org
My team and I created CommuniTEA, a grassroots initiative to aid refugee assimilation in Brooklyn, New York City. We started with the idea of creating refugee welcome kits, but after interviewing refugees and non-profit organizations, realized that what refugees need most is human connection. And so CommuniTEA was born: a social organization that hosts fun tea-time events for refugees and host community members, providing a space where refugees can gain access to resources and one-on-one language practice, while enabling people to bond over the most intimate, widely consumed, and cross-cultural beverage, tea. 
The HCD project was an eye-opening experience, as our assumptions changed drastically throughout the HCD process. By talking to the people who matter most—the users—we learned the importance of bringing the focus back to the human when thinking about large, abstract, and global issues like migration.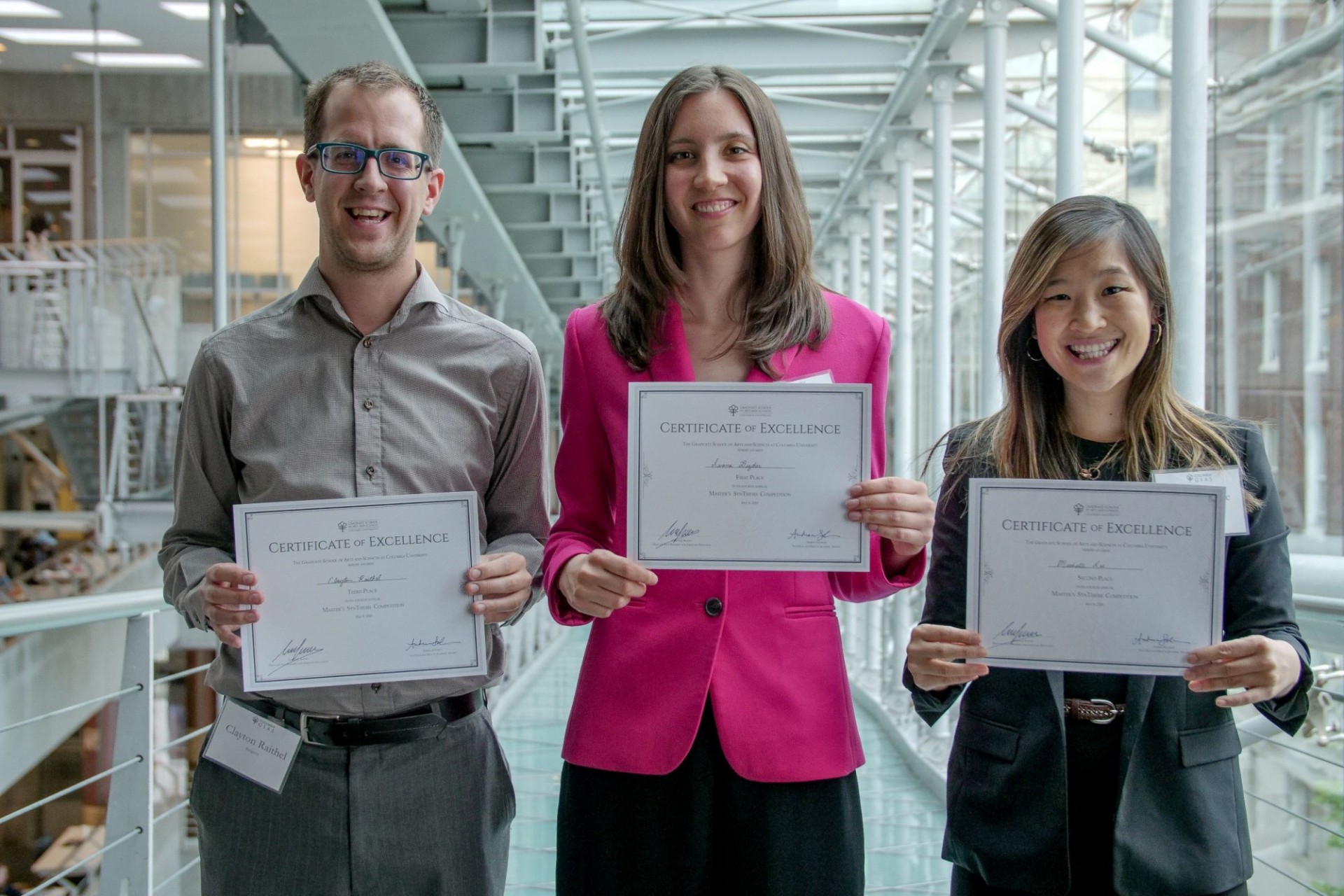 Fast forward to the summer of 2019. After graduating, I spent the summer working at the Columbia Global Centers | Istanbul as a Global Opportunities (GO!) fellow, and volunteering with the UNDP Istanbul International Center for Private Sector in Development (IICPSD), where I researched and wrote about the impact of inclusive business models on Syrian refugees in Turkey. Both experiences ignited my interest in the way in which business, technology, and migration issues intersect. (Shortly after, I published a research brief with UNHCR on the ethical considerations of using disruptive technologies like blockchain in displacement contexts.)
At CGC | Istanbul, I met Marcello Bonatto, (M.P.A. '15), the co-founder of Re:Coded—a nonprofit that provides free coding bootcamps and educational programs to youth in Turkey, Iraq, Yemen, and Lebanon to prepare them to enter the digital economy. Their organization is extraordinarily thoughtful in how they implement their programs; they aim for a 50:50 ratio of men and women in their cohorts to bridge the digital gender divide and have an average job placement rate across countries of 92% within six months of graduation. I was inspired by what they were doing and knew I wanted to get involved somehow; I just didn't know how.
I kept in touch with Marcello, and months later, applied for a grant from Davis Projects for Peace—an initiative that funds grassroots peacebuilding projects around the world—with the idea of creating a technology leadership program in partnership with Re:Coded.
Drawing from my own experiences in the tech industry, I wanted to focus on all the components of a successful tech career that are often forgotten about or overlooked in favor of technical skills. Having technical aptitude is important, of course, but in many ways, technical skills are straightforward to learn; one only needs a computer and Internet connection to learn how to code by oneself. What is arguably more difficult to learn are all the ingredients that go into being an effective leader that are not explicitly taught in the classroom or at work, such as:
how to communicate with team members and stakeholders;
how to empathize with the user;
and how to develop a network of peers and mentors who can support you as you develop your career, and with whom, in turn, you can share your learnings.
Building this program in the Middle East made sense because the Middle East, broadly speaking, has a large, highly educated young population with enormous untapped potential—but the reality is that there are less economic opportunities, especially in technology.
At the same time, more and more tech companies are hiring global talent, focusing their attention in the Middle East. For youth in the Middle East, a career in tech offers a path toward stable employment, with higher pay and less exploitation than the informal sector, as well as fewer barriers to entry than other professional career paths (such as medicine, finance, and law). I wanted to build this program for refugee and conflict-affected youth specifically because they face pronounced challenges—but with the world becoming increasingly digitalized, we have more ways of connecting, sharing information, and working than ever before. There is no reason why a career in tech should only be accessible to some and not others. 
With the right skills and support system, refugee and conflict-affected youth can enter the digital economy—unlocking more ways for them to drive innovation within their communities, while also creating a more diverse and inclusive tech ecosystem.
Young Tech Leaders sets out to do this by providing skill-building workshops, networking opportunities, and an intensive HCD curriculum that teaches a creative approach to problem-solving. Over the course of three weeks, the youth develop skills such as communication, teamwork, value setting, critical thinking, and public speaking; meet leaders, founders, and entrepreneurs from around the world through exclusive panels; and learn the HCD framework. They then turn their learnings into action by working in small teams to develop a HCD project, localized to meet their communities' needs. 
Just like the HCD process, the program evolved drastically from idea to implementation. What started as a 1-week in-person program taking place at Erbil Innovation House in Erbil, Kurdistan Region of Iraq morphed into a 1-month remote program taking place over Zoom due to the challenges presented by COVID-19. While I was initially disappointed because I thought that nothing could match the energy of an in-person program, I am happy with how things turned out. Running the program remotely opened up the ability to invite youth from all over the Middle East and speakers from all over the world, adding a cross-cultural element to the program. The global, borderless nature of our program, in turn, reflected the global, borderless nature of tech.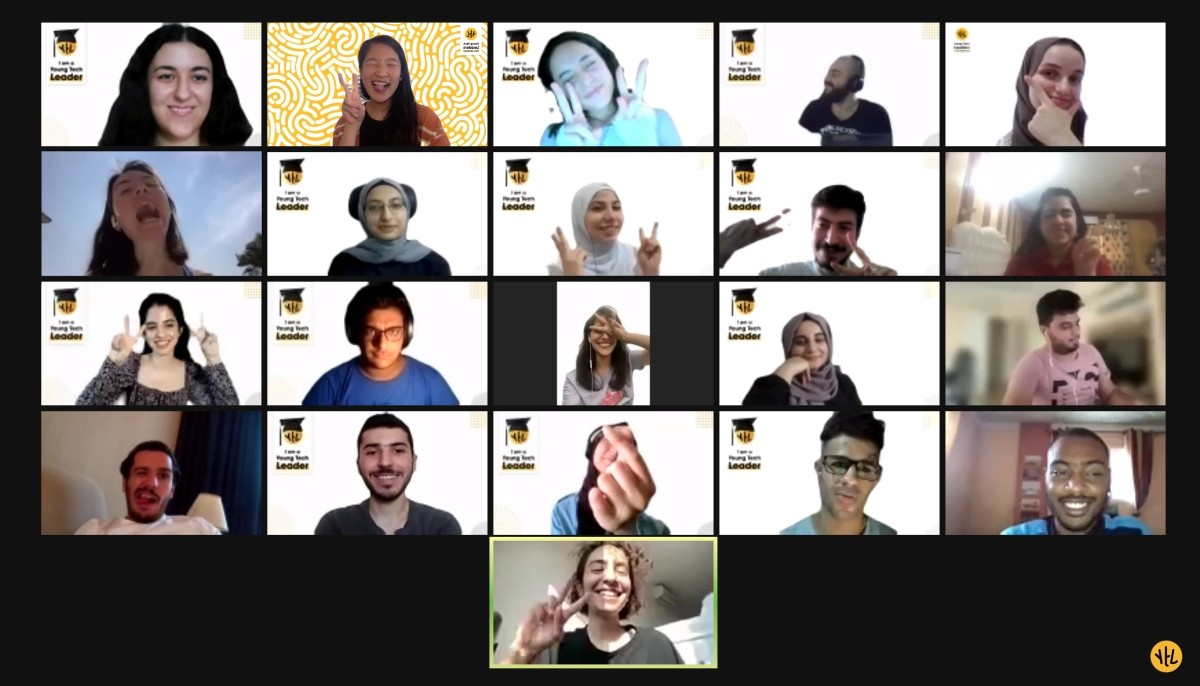 Our program officially launched on July 10, 2021 with 24 fellows. They were selected from almost 300 applicants, marking an 8% acceptance rate. The cohort was 60% female and 40% male, with an average age of 21. The fellows came from 6 different places in the Middle East (Iraq, Lebanon, Palestine, Saudi Arabia, Syria, and Turkey), and 72% of the cohort self-identified as a refugee or conflict-affected person.
Over 50 speakers, workshop leaders, trainers, mentors, and partners were involved in the development of the program, many of whom were Committee on Global Thought (CGT) alums: 
Christina Luchkiw (M.A. '18) served as a human-centered design trainer, teaching the fellows how to conduct a design critique and facilitating Prototype Feedback Day 
Sara Shah (M.A. '19) led a meditation retreat, introducing the fellows to the practice of mindfulness and teaching the importance of compassion and self-awareness for leaders
Tiffany Batiste (M.A. '19) volunteered as a mentor for the teams
Idil Uner (M.A. '20) sat on the panel of judges for the Final Presentation Day
Other Columbia University alums included Iva Gumnishka (B.A. '17) and Patricia Letayf (M.P.A. '17), who spoke at the Tech For All Panel; Angelina Tran (M.A. '20), who led a Civic Engagement workshop; and Irene Koo (B.A. '20), who hosted a social night with the fellows. 
The program culminated in a project showcase on July 31, where the fellows presented their human-centered design solution to a panel of judges. Projects ranged from a 1-click minibus service to address the lack of reliability in the public transportation system in the Kurdistan Region of Iraq to a community-building app that connects refugees in Germany, Turkey, and Lebanon to food, job, education, and social opportunities. (Read more about the projects here.)
Our program goals were for the fellows to leave the program with practical skills, future touchpoints for partnership and mentorship, and a more innovative, collaborative, and empathetic mindset for leadership. In a post-program survey, 100% of respondents said that they would highly recommend the program to someone else, and 100% said that they somewhat or completely met their goals that they set for themselves for the program. 
It is my hope that this is only the beginning for the Young Tech Leaders community and that we will continue to build programs and events that widen the doors to tech for more youth. In turn, I hope that the youth will continue to make connections, exchange ideas, and develop innovative solutions that build toward a better future for the Middle East and beyond.