Columbia Brings Scholars and Artists Together at New Paris Institute
Columbia's Institute for Ideas and Imagination has announced its first cohort of fellows, a group of 16 preeminent scholars, writers, and artists from around the world who are being brought together for year-long residencies at Reid Hall in Paris. The fellows will begin their residencies in September 2018.
Editor's note:
This article originally appeared on the Columbia News website.
May 07, 2018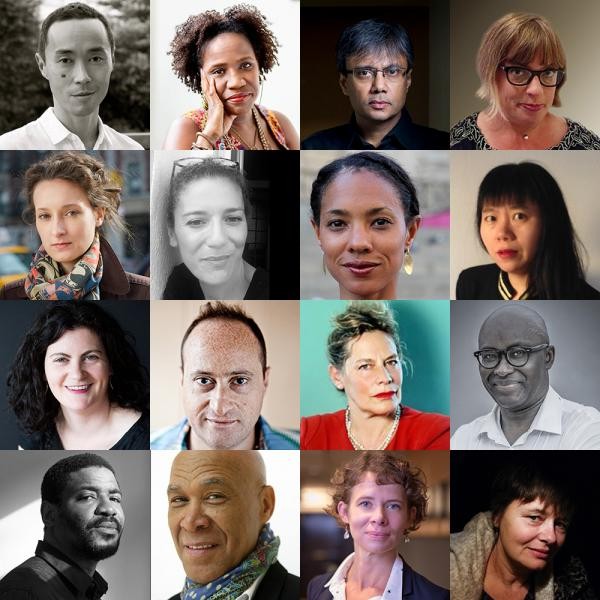 Mark Mazower, Founding Director of the Institute and the Ira D. Wallach Professor of World Order Studies in Columbia's History Department, said: "Our inaugural class of fellows illustrates exactly what will make this different from more conventional institutions of advanced study. The group we will be welcoming in the fall includes a sound artist from Nigeria, writers from Malaysia, the UK, India, and China, a composer from Syria, and the leading post-colonial theorist of Africa alongside an array of Columbia scholars from across the disciplinary range. By forging a closer bond between scholarship and the creative arts, we are seeking to engage with other ways of thinking about the world and our place in it. We wanted to do this because we think a great University should always challenge itself to think and communicate in exciting and powerful new ways."
The Institute is the product of several years of planning and debate. It arose out of a faculty-driven discussion about the need to foster collaboration across the creative arts and scholarly disciplines (including the humanities, social sciences and theoretical sciences) through residential and short-term fellowships, workshops, conferences, exhibitions, and artistic events. Its primary goal is to enrich academic modes of presenting ideas by drawing together the scholarly and the artistic imaginations. Professor of Music and current Chair of the Department of Music, Susan Boynton, will serve as the first residential faculty director.  
Columbia University President Lee C. Bollinger said: "The Institute for Ideas and Imagination, led by our eminent colleague Mark Mazower, is an experiment in how to take account of the phenomena of globalization and other modern changes in the world in determining the overall framework of the pursuit of knowledge. This goes beyond the attempt to be more inter-disciplinary, important as that is. It goes to how we think and to what we think is important. The quality of the opening group of fellows gives us enormous hope that this experiment will prove to be seminal."
Dr. Paul LeClerc, Director of Columbia Global Centers | Paris, who along with Professor Mazower guided the Institute's development, said: "By siting the Institute at Reid Hall, the Columbia Global Center in Paris, and by attracting to it some of the world's brightest and most creative people, the University demonstrates yet again its embrace of scholarship and creation from around the globe. This shows how Columbia is a leading global, and globally relevant, University."
The inaugural class of 16 fellows comprises:
Tash Aw, novelist, Malaysia. The author of three works of fiction, and most recently, a memoir, Tash Aw has been translated into 23 languages. In Paris, he will be researching a novel about a Chinese merchant in Africa, exploring ideas of migration and identity in contemporary fiction.
Tina Campt, African diaspora studies, Columbia University. The Claire Tow Professor of Africana and Women's Gender and Sexuality Studies and Director of the Barnard Center for Research on Women, Campt examines gender, racial, and diasporic formation in black communities in Europe. At the Institute, she will be working on Black Flow, part of a trilogy devoted to developing new ways of understanding the unique role of visual culture in communities of the African diaspora.
Amit Chaudhuri, novelist, India. Novelist, essayist, poet, and Indian classical musician, Chaudhuri is the author of seven novels, a collection of poetry, and two collections of essays on literature and India. He is Professor of Contemporary Literature at the University of East Anglia in the United Kingdom. In Paris, he will be working on a book on Indian classical music.
Jenny Davidson, literary studies, Columbia University. Professor of English and Comparative Literature, Davidson has published eight books: four novels and four works of literary criticism. She is currently at work on a book examining how the historian Edward Gibbon came to write The History of the Decline and Fall of the Roman Empire.
Zosha Di Castri, composer, Columbia University. A Canadian composer, pianist, and sound artist, Zosha Di Castri is the Francis Goelet Assistant Professor of Music. Her work includes projects with electronics, kinetic sound sculptures, installations, music theatre, and collaborations with video and dance. In Paris, she will be working on a new piece for the Montreal Symphony Orchestra and on a collaboration with the Ensemble Cairn.
Elsa Dorlin, philosophy, France. Dorlin is Professor of Social and Political Philosophy at the Université de Paris 8 Vincennes/Saint-Denis. Focusing on the history of sexism and modern racism, her research explores critical theory, black feminism, and postcolonial studies. At the Institute, she will work on Phenomenology of the Prey: Bad Care, an analysis of racist and sexist violence in contemporary liberal democracies.
Kaiama L. Glover, French and Africana studies, Columbia University. Professor of French and Africana Studies at Barnard College, Glover focuses on Haiti and the broader postcolonial Caribbean. She is a translator, editor, and director of the digital humanities project In the Same Boats: Toward an Afro-Atlantic Intellectual Cartography. In Paris, she will work on René Despestre and the Poetics of the Cold War.
Xiaolu Guo, novelist and filmmaker, China/United Kingdom. Her memoir Nine Continents won the National Books Critics Circle Award in 2017. She was on the 2013 Granta Best of British Novelists and won the 2014 NPR Best Book of the Year for I am China. Her project at the Institute will be a fictional work on love and language that draws inspiration from Roland Barthes. 
Nellie Hermann, novelist, Columbia University. The author of two novels, The Cure for Grief and The Season of Migration, Hermann is Creative Director of the Program in Narrative Medicine at Columbia University, where she teaches fiction and narrative medicine to students and clinicians. In Paris, she will be working on a novel centered around the plight of the unwed mother in the first half of the 21st century.
Zaid Jabri, composer, Syria. Working at the intersection of Western and Middle Eastern musical traditions, Jabri was drawn to music at an early age. At the Institute, he will be working on The Mystery, a chamber opera in one act with a libretto by Rosalind Morris and Yvette Christiansë. Set in Cape Town, this opera takes place on a single evening in June 1836, two years after an encounter between Charles Darwin and the scientist John Herschel.
Deborah Levy, novelist, United Kingdom. The author of six works of literature and two memoirs, Things I Don't Want to Know and The Cost of Living, Levy is also a playwright and poet. Her plays have been staged by the Royal Shakespeare Company and her dramatizations of two Freud case histories were broadcast on BBC Radio 4. At the Institute, she will be researching the idea of the doppelgänger for a new novel, provisionally titled, Double Vision. 
Achille Mbembe, political theory, Cameroon. The author of several books on African history and politics, Mbembe is a member of the Institute for Social and Economic Research at the University of Witwatersrand in South Africa. "Borders in the Age of Networks," the project he will develop at the Institute, will reflect on the ongoing global rescaling of state, examining the shifts in where and how borders become manifest and are enforced in the contemporary world.
Emeka Ogboh, sound artist, Nigeria. His work probes human relationships and existential conditions through sound and food. Ogboh lives between Berlin and Lagos. He has exhibited at the 2015 Venice Biennale and the 2017 Documenta 14 in Athens and Kassel, and he has had a solo exhibition at the Tate Modern. His time in Paris will be spent on research and on interacting with African communities in France, using food as a point of departure to engage with immigration and its related issues.
Robert O'Meally, music, literature, and art, Columbia University. The Zora Neale Hurston Professor of English and Comparative Literature, O'Meally is a scholar whose work encompasses literature, music, and visual art. O'Meally is also the founder of Columbia's Center for Jazz Studies. At the Institute, he will work on a project centered on the movie Paris Blues and its ripples through the world of modern Afro-music.
Hiie Saumaa, English and dance studies, Columbia University. Her scholarship explores dance, literature, and somatics (mind-body techniques), and she has contributed to some of the leading journals in the field. At the Institute, Saumaa will be working on a book focused on "the dancing mind," through the works of Agnes de Mille, Ninette de Valois, Marie Rambert, and Jerome Robbins.
Karen Van Dyck, Hellenic studies, Columbia University. The Kimon A. Doukas Professor of Modern Greek Language and Literature and Founding Director of Hellenic Studies in the Classics Department, Van Dyck will be finishing a book, A Different Alphabet, which examines the ways in which translingualism can become a resource for rethinking the relationships among migration, translation, and world literature.
The Columbia Institute for Ideas and Imagination
Funds for programming support for workshops, conferences, and public events are available. Columbia faculty are encouraged to inquire about the opportunities available.
For further details, please visit here. 
The Institute for Ideas and Imagination acknowledges with gratitude the generous support of the Andrew W. Mellon Foundation, the Stavros Niarchos Foundation and individual donors.