Columbia Business Students to Explore Start Up Culture in Istanbul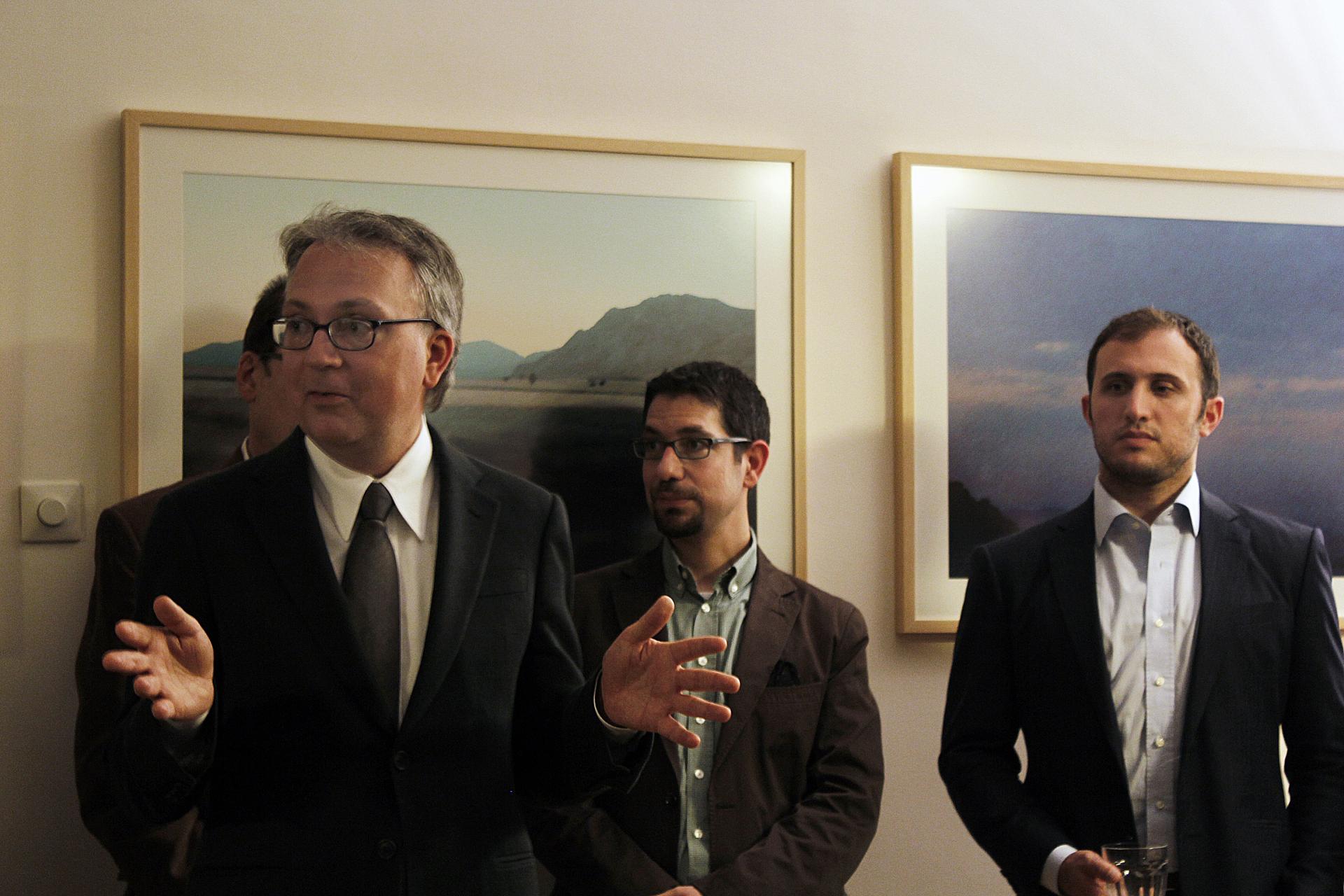 Exploring Turkey's Start Up Culture: Columbia Business School Global Immersion Course
Columbia Global Centers | Turkey welcomes Columbia Business School students who will be in Istanbul from March 16 to March 22 as part of a Global Immersion course focusing on Turkey's start-up culture.
The course, led by Professor Jack McGourty, is a semester long program that seeks to assess the current conditions for entrepreneurship in the region with a focus on the city of Istanbul. As part of the course, the week-long visit to Istanbul will include visits to stakeholders groups critical to ecosystem development and start up culture formation including government officials, members of the investment community, corporate leaders, and of course, entrepreneurs.  
Students will undertake projects that focus on each major stakeholder group, investigating recent activities and influence these groups have on the overall entrepreneurial ecosystem. Working in teams, the students will generate a report that provides an up-to-date view of the region from an economic, political, and cultural perspective while interweaving how these regional elements influence the entrepreneurial ecosystem in Istanbul. The report will outline specific recommendations to enhance the ecosystem in Istanbul.
For more information about the course, please visit:  http://www8.gsb.columbia.edu/courses/mba/2014/spring/b8722-001
Jack McGourty Ph.D. is Director of Community and Global Entrepreneurship at the Columbia Business School and a faculty member teaching graduate courses in entrepreneurship, innovation, and technology management. Prior to joining the Columbia Business School, Jack was Vice Dean at The Fu Foundation School of Engineering and Applied Science. Over the past 14 years, Jack has been an active member of the University's entrepreneurial community, establishing an undergraduate minor in entrepreneurship, teaching core courses in entrepreneurship, and inaugurating the Columbia Venture Competition and Res,Inc., an innovative residential program for student entrepreneurs. In 2009, he launched the federally funded Columbia University-Harlem Small Business Development Center, offering technical assistance to local entrepreneurs and small business owners. Jack is the driving force behind In-V-Ent-Ed; and Venture for All, new programs designed to educate aspiring entrepreneurs and build capacity for high potential startup ventures in emerging markets, with the ultimate goal to enhance entrepreneurial ecosystems in support of regional innovation and economic development. Jack received his Ph.D. in Applied Psychology from Stevens Institute of Technology with a focus on the management of technology and innovation. Over the years, his research findings into product development processes and product innovation have been implemented by a number of industrial and government organizations including 3M, Chrysler, AT&T, the U.S. Army, Intel, and Honeywell. Prior to coming to Columbia in 1998, Jack was a senior executive and board member for a large publicly traded company. During his tenure, Jack held several senior positions including vice president of human resources, executive vice president of operations, division president, and company president & chief operating officer. He was also the managing principal of Assessment Alternatives Inc., a consulting firm providing programs and services to medium and large technology companies on innovation and product realization best practices.