Cyclones, Storm Surges, and Climate Risks to Mumbai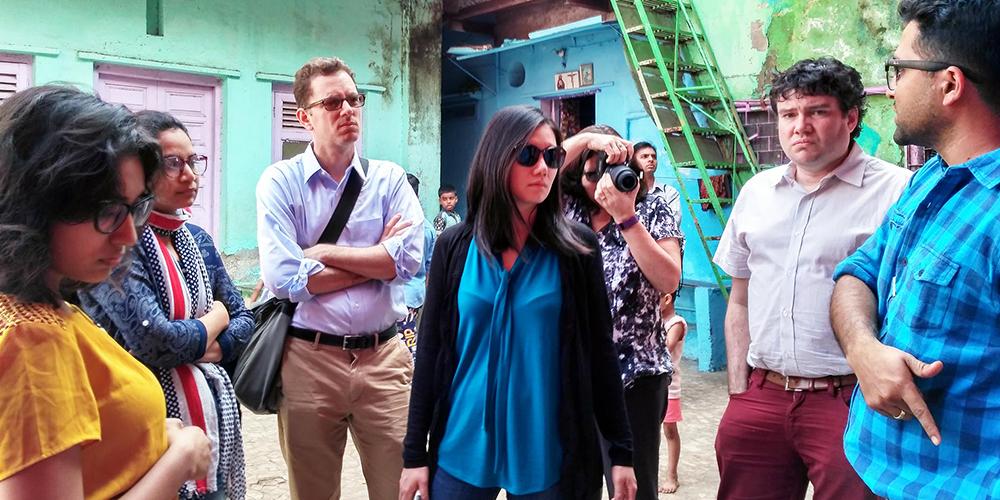 The date, July 26, 2005, is etched in the memory of most Mumbai residents for the unprecedented rainfall and floods that lashed the city, leaving vast deaths and destruction in their wake. Extreme climate events such as these have been on the rise globally, raising concerns about the future of coastal cities. Enabling cities to become resilient to climate-induced changes has emerged as a priority in local and global agendas. Goal 11 of the United Nations' Sustainable Development Goals address the need to make cities 'inclusive, safe, resilient and sustainable' even as the New Urban Agenda under Habitat III envisages creating cities that build resilience and responsiveness to natural disasters.
As part of our ongoing initiatives to build knowledge about 'Urban Climate Resilience', Columbia Global Centers | Mumbai organized a round-table discussion on January 12, 2017, bringing together scientists and urban experts to assess the potential risks of a catastrophic flood in Mumbai due to a tropical cyclone-driven storm surge. The workshop was led by Dr. Adam Sobel, Professor in the Departments of Applied Physics and Applied Mathematics and Earth and Environmental Sciences, and an inter-disciplinary team of researchers associated with the Initiative on Extreme Weather and Climate at Columbia University. The discussants included climate and atmospheric scientists from leading institutions such as IIT Bombay, IIT Bhubaneshwar, IIT Gandhinagar, Amity University and the Indian Institute of Tropical Meteorology, Pune, as well as urban experts from the Tata Institute of Social Sciences and Kamla Raheja Vidyanidhi Institute for Architecture and Environmental Studies among others.  Government representatives included serving and retired experts from the Indian Meteorological Department, New Delhi, and the Disaster Management Unit of the Municipal Corporation of Greater Mumbai.
The experts highlighted the need to translate climatic risk into forecast and impact studies, as parameters such as micro-rainfall data could lead to better and decentralized disaster management. The scientists also underlined the need for greater digital transparency to ensure better research of climate-related disasters. From an urban management perspective, experts underlined the need to bring communities in informal settlements into the dialogue to comprehend how the poor understand the risk of climate change and to study the impact of extreme climate events on their livelihoods.  
Participants were keen to establish an Urban Climate Network, a task that CGC | Mumbai is committed to taking forward.
The program was well received as illustrated in a tweet left by Professor Sobel at the end of the workshop. 
@profadamsobel: It was an amazing group. I learned more than in any other single day I can remember. Thanks to @CGC_Mumbaiand all who came!
Environmental journalist, Mr. Daryl D'monte, captured the discussions in an article he authored for India Climate Dialogue, an online portal dedicated to objective views on issues related to climate change and its impact on India, which was subsequently carried by Scroll.in