Darülfünun: How Was the First Modern University Established in the Muslim World?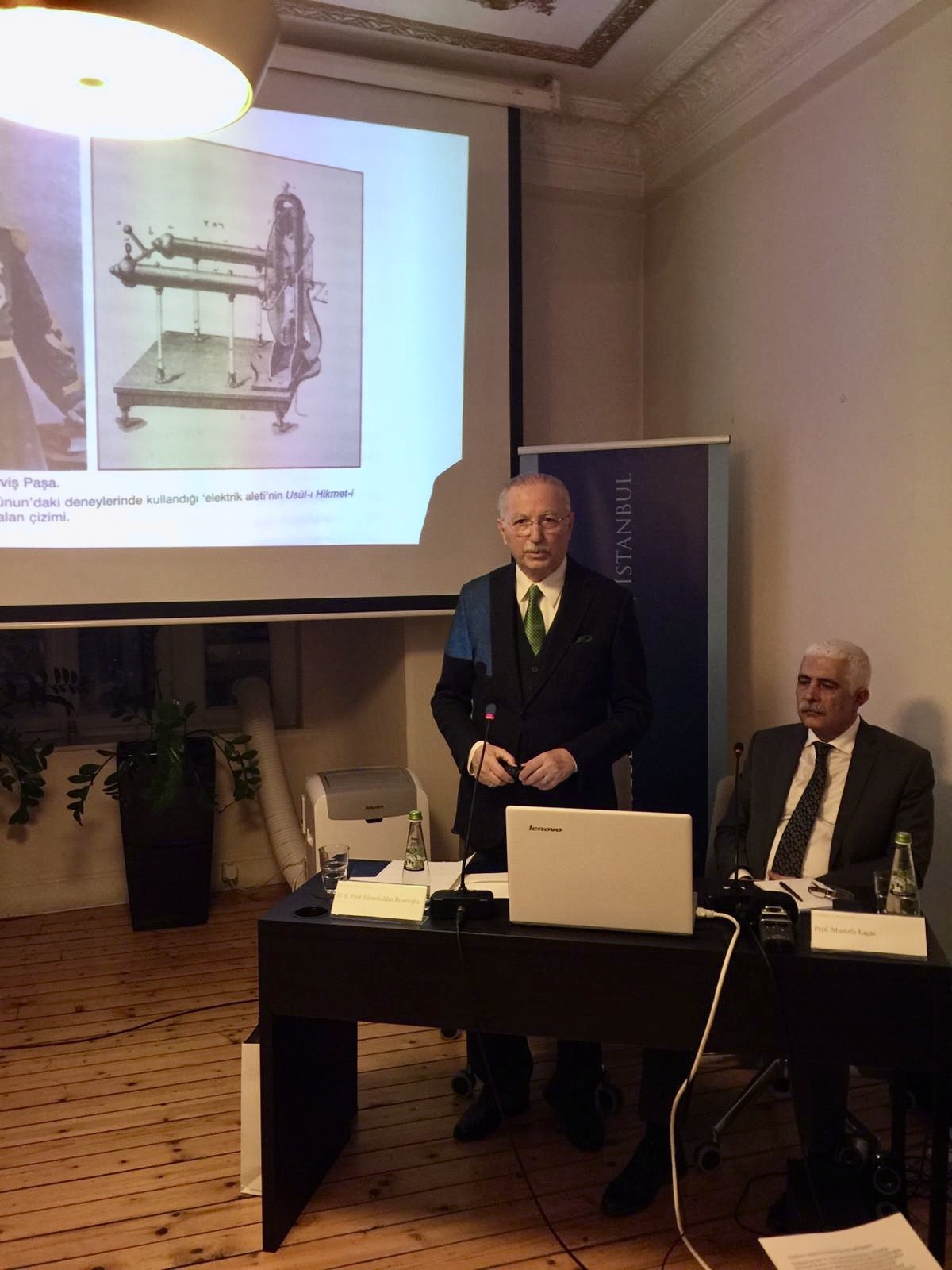 On February 24, 2020, Columbia Global Centers | Istanbul hosted H. E. Prof. Ekmeleddin İhsanoğlu, academic, diplomat, 9th Secretary General of the Organization of Islamic Cooperation (OIC), former member of the Turkish Parliament and PACE, Honorary President of the Turkish Society for History of Science, and Istanbul Center Advisory Board Member, for a talk on "Darülfünun: How was the first modern university established in the Muslim world?"
Prof. İhsanoğlu started his talk by explaining the context of the Ottoman Empire in the 18th century. At the end of the 18th century, Ottoman leaders realized that their classical traditions and institutions could not compete with the European states' technological and economic superiority. Thus, they initiated a European-style university called Darülfünun, which means the 'House of Science.' For the first time, there was a reform aimed at training civil servants who could work in the Ottoman bureaucracy.
In 1846, Swiss architect Fossatti built a building for Darülfünun with classrooms, meeting rooms, a library, a laboratory and a museum. Public conferences were held there before the building opened in 1865. The first of the conferences was given by Chemist Dervish Pasha. However, the building was handed over to the Ministry of Finance due to the lack of training activities and was completely destroyed by a fire in 1933. Later, a similar building was built in Çemberlitaş, however, it was closed due to lack of students and faculty, planning deficiencies, and financial difficulties. Between 1914 and 1918, Darülfünun-ı Şahane, which we know today as Istanbul University, opened. The Faculty of Science and Letters was established, and for the first time, higher education courses on Turkish Language and Literature started to be given under the Faculty of Letters. Professor İhsanoğlu emphasized that Darülfünun was a very important factor both in Ottoman modernization and in the development of the Turkish scientific language.
Professor İhsanoğlu stated that before the Turkish Republic was declared in 1923, female students started to be admitted to the Faculty of Science and Letters, and then to the Faculty of Medicine and Law. In the 1930s, many scientists from Germany came to Istanbul University, where they established institutes and research laboratories, one of the most important reasons behind how Istanbul University became a modern university.  
Prof. İhsanoğlu concluded his speech by asking the question, "What is the legacy of Darülfünun?" According to him, it influenced the establishment of universities in Afghanistan, Iran, and Iraq, and raised Nobel prize winners like Orhan Pamuk and Aziz Sancar in Turkey. Afterward, guests from the art, academic and business worlds engaged in a question and answer session with Prof. İhsanoğlu.