Forging Cultural Collaborations with the Mumbai Film Festival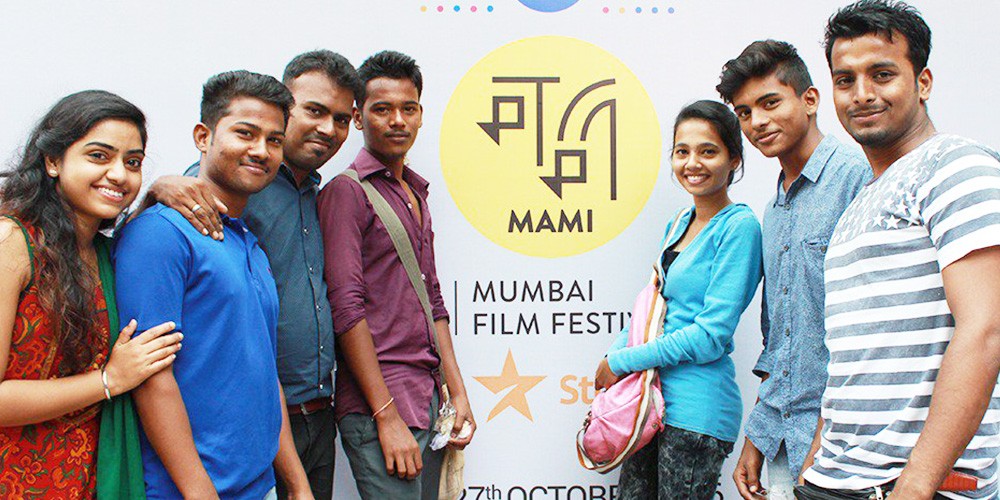 The city of Mumbai is perhaps best known globally for its film industry; films are a vital part of its political economy and cultural imagination.  In October 2016, the Mumbai Academy of Moving Image (MAMI) organized the 18th Mumbai Film Festival to bring art house cinema as well as from Bollywood, Hollywood and other international movies to audiences in the city.
The Columbia Global Centers | Mumbai facilitated the formation of a vibrant educational and cultural network for the festival by coordinating a series of brainstorming sessions with academics and civil society organizations. The Center's relationship with MAMI began in March when we organized a public conversation between Professor Richard Pena who was the Director of the New York International Film Festival and Anupama Chopra, Director of the MAMI festival, which was moderated by the Center's Director, Ravina Aggarwal.  Ms. Chopra and her dynamic team described some of the challenges they faced and expressed a desire to create an inclusive festival, above all.  Following this event, the Mumbai Center partnered with G5A Foundation to facilitate a workshop with participants from Mumbai's leading higher education institutions to address the role that they could play in creating a diverse and informed cinema audience.  Suggestions that emerged for increasing student and academic participation in the festival included organizing promotional events at college campuses, opening opportunities for student internships, and incorporating the film festival as part of the curriculum.  The Center next hosted a roundtable for forging collaborations with cultural and youth organizations in the city.  Several inputs were received from cultural leaders including screening films at spaces that were accessible to underprivileged and differently-abled communities.
Taking suggestions from the roundtable forward, the Mumbai Film Festival presented a special screening for the under privileged youth from across Mumbai in association with Youth for Unity and Voluntary Action and Le Reve (Globus).  MAMI collaborated with Point of View, a non-profit organization, to organize a screening was organized for the visually impaired.  These interventions go a long way in showing that collaborative models are necessary to help realize the vision of an "inclusive" film festival.
"CGC | Mumbai arranged a crucial meeting between Point of View and MAMI, which galvanized a plan we had much earlier, for screening films for a mixed blind and sighted audience -- resulted in the screening of Tu Hai Mera Sunday, a film selected by MAMI, to a mixed audience of blind and sighted people that was a tremendous success. --- There was a roar of applause at the end, and the blind demanded that all Bollywood--and indeed Indian films--should have audio description to be inclusive of the blind as well." Meenakshi Shedde, Board Member of Point of View