The Fourth NO-BOundaries International Art Exhibition opens in Beijing with 700 paintings from 15 countries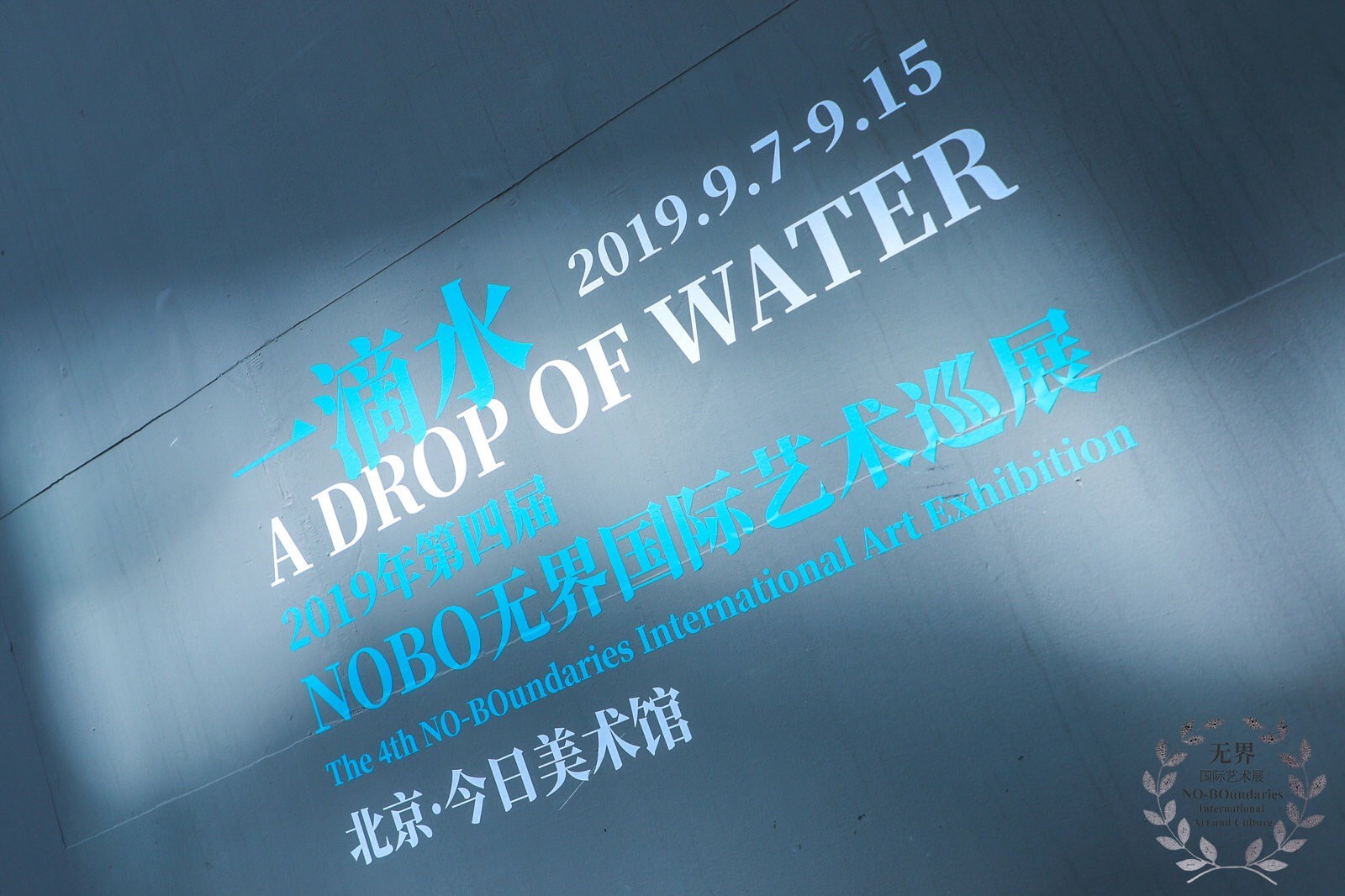 The Fourth NO-BOundaries International Art Exhibition under the theme of "A Drop of Water" opened at the Today Art Museum in Beijing on September 7th, 2019. The opening ceremony convened around 100 young artists and dozens of education experts and representatives from more than 30 art education institutions and schools. The exhibition showcases more than 700 paintings by teenagers and children from 15 countries, including China, U.S., France, Brazil, Kenya, India, South Korea, Japan, Germany, Britain, Greece, Afghanistan, the Philippines, Singapore, and Canada, along with more than 200 traditional paintings and 500 electronic paintings.
The distinguished guests included Ms. Yunlan HE, the expert in Children's Art Education, Prof. Shaochun YIN, Director of Children's Art Committee of China Artists Association, Prof. Wei ZHEN, Doctoral Supervisor of Art and Communication College of Beijing Normal University, Dr. Yingshi YANG, Deputy Director of the Public Education Department of the National Art Museum of China, Ms. Xiangling LU, Vice-chairman of Hainan Artists Association, Dr. Peng GAO, Director of Today Art Museum, Ms. Yang LIU, Operations Manager of Columbia Global Centers | Beijing, Mr. Dingyi YU, Product Manager of Office 365 of Microsoft Search Technology Center, and Ms. Baitong YAN, founder of NO-BOundaries.
Dr. Gao first delivered a welcome speech. "This exhibition is all about children," said Gao. "I hope that they will continue to create artwork and cherish every drop of water in their life. I also hope that children can use their brushes to make a difference in the future."
Ms. He conveyed a similar message in her opening speech as she mentioned that aesthetic education should "teach fineness in details" and enable children to get inspiration from their surroundings, to experience and feel from the process, and to think and express themselves.
"I am honored to be here today on behalf of the Beijing Global Center," said Ms. Liu. "Columbia University has established nine centers worldwide. These centers not only bring the University to every corner of the world but also bring global knowledge and talents back to the campus. We have been supporting the NOBO project and witnessed its development. In the future, I hope NOBO will obtain more support, so more children can benefit from it."
Ms. Yan expressed her congratulations to the young artists in the exhibition. She said, "It is not only to showcase your work at the Today Art Museum but also your participation in the charity campaign that deserves our applause. You have attracted more people to protect water. You have taken on your responsibilities as world citizens, and when you grow up, you will surely use your creativity and leadership to build a better world."
Mr. Bing XU, a well-known contemporary artist, also attended the exhibition.
Previously in the morning, NOBO and Today Art Museum held an education seminar under the theme of "A Drop of Water," discussing the social significance of this charity art educational exhibition.
"Educational communications can create sparkling ideas," said Ms. He. "The NOBO exhibition has rather idealized themes, like 'A Drop of Water,' 'A Tree,' etc, to educate children to care about the society and foster their sense of charity through their process of experience."
Prof. Yin said, "This society needs charity because of the existing inequality in wealth distribution. Doing charity requires sympathy and compassion. Facing the unbalance in teaching and schooling, we must take the initiative to make a change, thus benefit more people."
Dr. Yang said, "Everyone is a drop of water, and a drop of water reflects the world. An art museum is a place for public education, a laboratory for aesthetic education, and an incubator for talents with new ideas."
Prof. Zhen shared his experiences and gains in serving as an academic consultant of NOBO in the past three years. He said, "We don't have specific studies to prove that art can directly affect children's sense of social responsibility in the future, but we believe that with our small actions, we can change our country, and even change the world. In many cases, when what we believe has not been proved by any 'fact' or 'effect,' what we can do is to keep our faith and continue to do what we believe."
In addition, Ms. Lu shared how the Art Education Committee of Hainan Artists Association promoted NOBO's art course in primary and secondary schools in Hainan Province, China and organized academic activities. Ms. Lu said that this year marks the first time for them to participate in NOBO, and next year they plan to engage with more primary and secondary schools and educational institutions.
Ms. Yan concluded that in the future, NOBO will pay more attention to the development of relevant courses, work with universities and experts to explore how to cultivate the sense of social responsibility and consciousness of globalization among next generation by art education. She said, "We believe in the enthusiasm of organizations and individuals through all over the work. The passion for charity is using the power of the Internet, spread the seeds of beauty, and plant them in the hearts of more teenagers and children. As these children grow up to be the constructors and managers of the world, to be the masters and leaders of the future, it is conceivable that they will become more actively involved in global governance. With their creativity and leadership, they will be the hope of the future on our planet."
Earlier in April, NOBO and the Microsoft Office 365 China R&D Team created the "The Talking Gallery", inviting young artists to introduce their works through audio in an applet called "Wei Ruan Ting Ting". 
Mr. Dingyi YU, the representative of Office 365 Team of Microsoft Search Technology Center, said at the opening ceremony, "This year, 'The Talking Gallery' has received works from more than 1,300 children. Our engineers are much moved to see these works. I was particularly impressed by the one called 'A Small Fish in the Desert.' The picture depicts a bottle in the desert, in which there are a small fish and a little water. The little artist tells us that the water in the bottle was the last drop in the world. I was touched after I understood the meaning behind the painting. Children are appealing to adults to protect water resources in their innocent language."