A Glimpse at UN Climate Change Conference and China's Efforts with Professor Xiaojun YUAN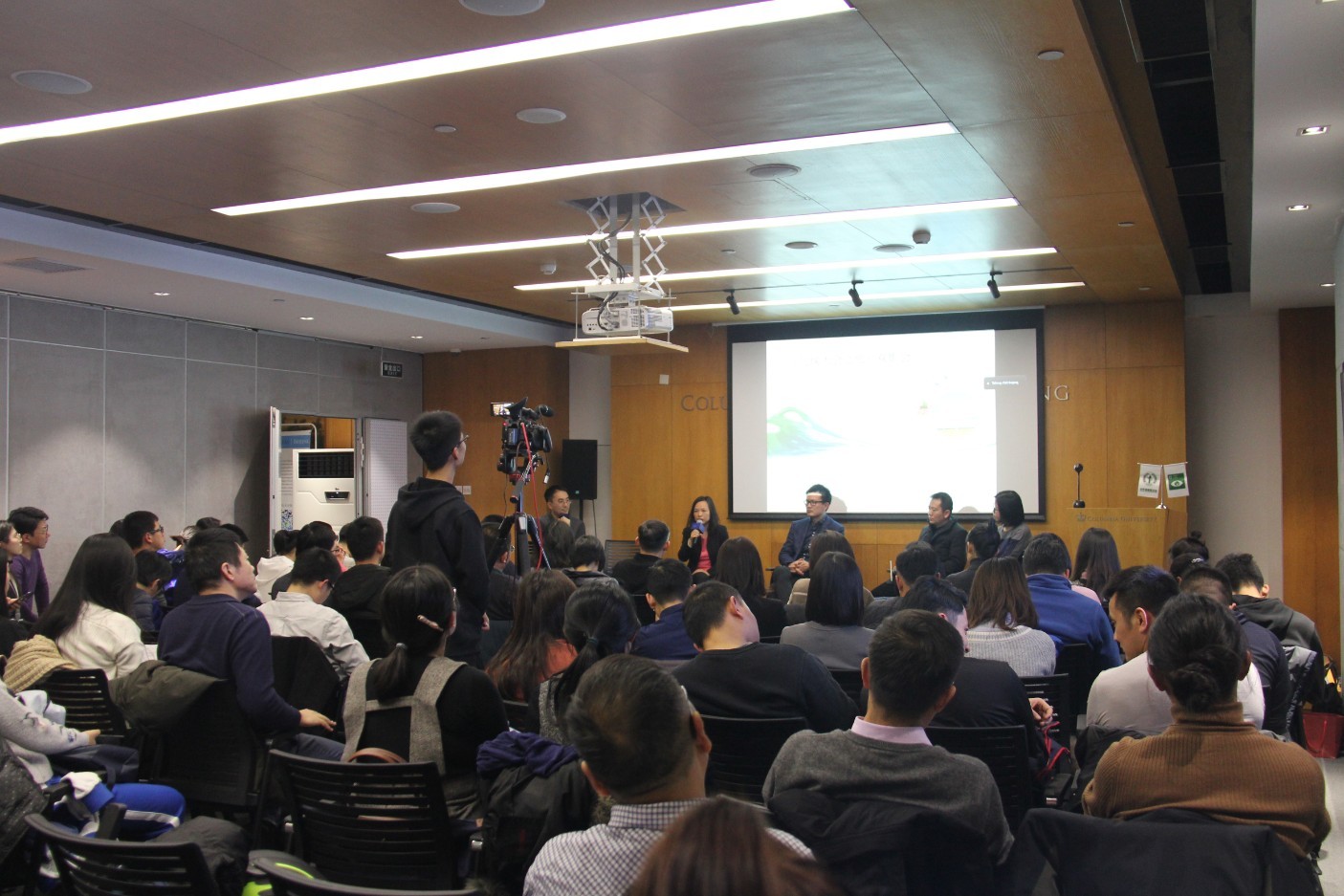 On January 10, the Beijing Environmental Sustainability Series featured the documentary film A Journey to United Nations Climate Change Conference: Origin and invited Professor Xiaojun YUAN, Lamont Research Professor at Lamont-Doherty Earth Observatory at Columbia University, to comment on China's effort and experience combating climate change.
The A Journey to United Nations Climate Change Conference: Origin is the first documentary from China that narrates the historic moment of 25 years' process of the United Nations Framework Convention on Climate Change and the climate actions from Chinese civil society during this time period.
"For the documentary, I think it is also a 'journey to purify the soul,'" said Zhihua GONG, Director of the documentary. "Although I have worked on climate change before, I haven't been engaged as deeply as I did this time. It is really a soul cleansing journey, an inspiring journey." Other participants of the documentary, including Xiaowen ZHENG, Executive Director of China Youth Climate Action Network, Binbin WANG, Program Director at Institute of Climate Change and Sustainable Development at Tsinghua University; Qimin CHAI, Associate Researcher at the National Center for Climate Change Strategy and International Cooperation, Peidan YANG, Director of C TEAM, and Yao NI, Deputy Director of the Department of International Cooperation at All-China Environment Federation, also spoke on their initial intention of fighting climate change.
From an academic perspective, Professor Yuan, gave a detailed presentation explaining the causes and development of climate change and recognized China's passion and dedication in climate issue. Since 1995, she has engaged in studies of variability of the Antarctic atmosphere-ocean-sea ice system and its role in global climate.
Professor Yuan also has great expectations for the youth: "The earth is theirs, and they have the responsibility to tackle climate change. If they concern climate and get more actively involved, we can see the hope for the world."
In the meantime, Xu WEN, the first Chinese man to reach the South Pole on foot from Berkner Island without mechanical power and additional supplies on Jan. 10, 2020, also joined the program by phone to share his journey in Antarctica and raise public awareness of the polar region and climate change.
"I hope that more people will take action to protect the earth," said Wen.