The Global EMPA Class of 2016 has spent the summer in New York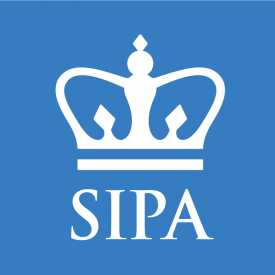 The Global EMPA students went to New York this July to complete the program Summer term on campus. During this one month period, the twenty two executives from Brazil had the chance to get more integrated with the university daily life and to attend a prestigious event held by SIPA on Public Administration – Technology and Innovation in the Public Service.
On Summer terms, the classes are intensive and with face-to-face interaction. Students had classes with Professor Steven Cohen, on Sustainability Management, with Professors Guilherme Calvo, Arvid Lukauskas and Francisco Rivera-Batiz, on Budget and Financial Management, with Professor Kristian Denny Todd, on Crisis Communications and with Professor Joann Baney, on Communications in Organizations. Aside the sessions with these outstanding faculty and experts, the Brazilian cohort met students from the EMPA program. This introduction was promoted by the university  with the objective to enhance students connections around the globe and to give them the opportunity to share experiences and ideas.
While on campus, the group attended lectures and events held on campus and one of them was the summit `Technology and Innovation in the Public Service' organized by SIPA and held on July 13-14. The event gathered leading professors and experts from around the world to Columbia to discuss best practices on urban management, public health and education. Dean Merrit Janow and Professor William Eimicke, from SIPA, and Safwan Masri, Executive VP for Columbia Global Centers and Global Development were responsible for the opening remarks and each panel ensambled highly selected university faculty and professionals. A highlight of the event was the participation of Dutch-American sociologist, Saskia Sassen, who is the Robert S. Lynd Professor of Sociology, and Chairs The Committee on Global Thought (Columbia University). Well known for her analyses of globalization and international human migration Sassen was the keynote speaker. Four of the Global EMPA students had the honor to be invited to participate in the panel on Public Innovation in Brazil presenting projects about big data and sustainability. The conference replay is available online at http://www.sipagovtech.org/.