History, Monuments, Urban Life: Boğaziçi - Columbia Summer School in Byzantine and Ottoman Studies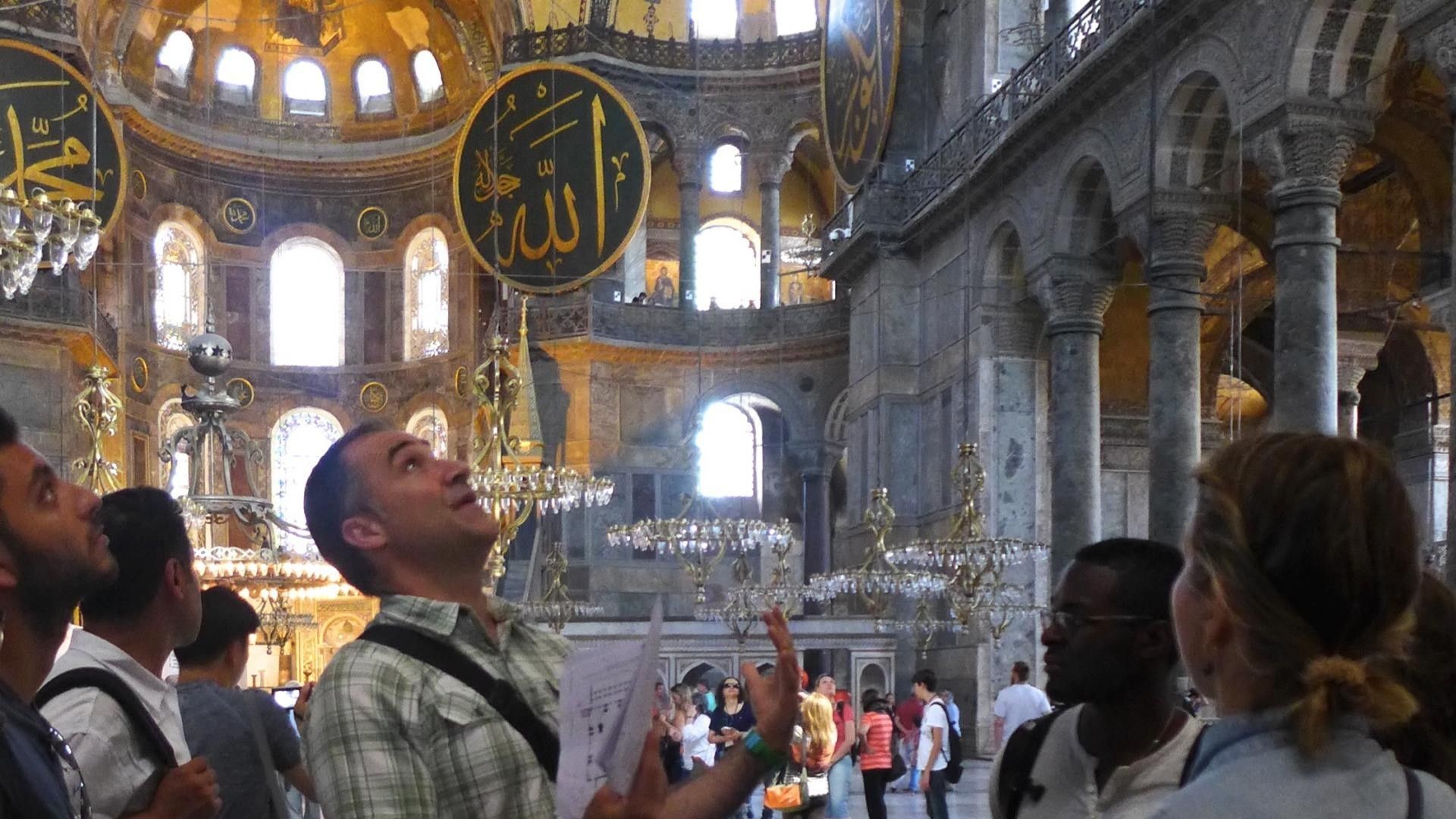 Columbia University and Bogazici University are offering an exciting a joint summer program for undergraduate and graduate students which provides a unique opportunity to learn about the history, urban development, and historic monuments of the city of Byzantion/Constantinople/Istanbul.  In situ exploration of Byzantine and Ottoman monuments is complemented by readings and discussions providing context and background to the monuments being visited.  Participants are encouraged to explore and understand Istanbul's modern topography as an exciting palimpsest of empires, cultures, and religions first hand.  

While previous coursework or experience in history, art history, or archaeology is preferred, the program can accommodate students with varying academic backgrounds who have a strong interest in understanding the evolution of the city of Istanbul through a historical and cultural lens.
The program is open only to a select group of 14 students who will enroll in the three program courses.
Upon successful completion of the full program, paricipants are awarded 9 points of Columbia University credit. No credit is granted to students who do not complete the full program.
Columbia Global Centers | Turkey and Boğaziçi University will be hosting the lectures.
For more further information and subscription please visit the following websites

Columbia University Office of Global Programs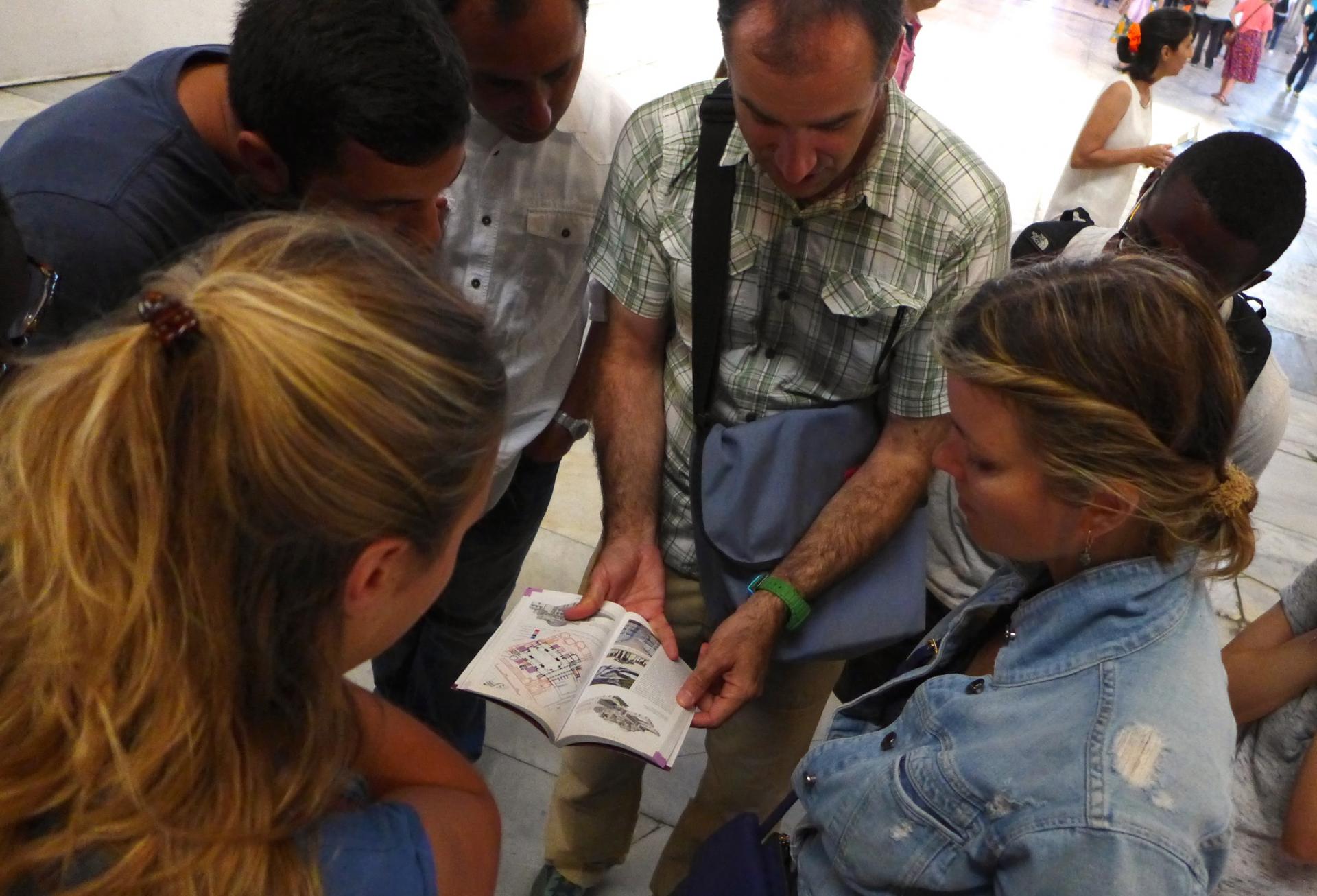 Courses
All students enroll in the following three courses for a total of 9 points:

Art History O4350. Byzantion – Constantinople – Istanbul: A City and its Monuments. 4 points. 
Nikolas Bakirtzis, Assistant Professor, The Cyprus Institute
From the time of its inauguration under Constantine the Great in 330 CE to its conquest by the Ottoman Turks in 1453, Constantinople, the former Greek colony and later capital of the East Roman or Byzantine Empire, formed the most important political, economic, and artistic center in the Mediterranean world. While the conquest of Constantinople by Sultan Mehmed 'Fâtih' (1451-1481) brought about the end of the Byzantine Empire, the city itself, renamed Istanbul by the Islamic conquerors, remained one of the most important political, artistic and cultural centers of the Eastern Mediterranean, with Islamic architects drawing heavily upon earlier Byzantine traditions and achievements. 


Art History O4500. Architecture of the Sultans: Form, Function, and Ideology in the Imperial Mosques of Istanbul.3 points. 
Dr. Ünver Rüstem, Fari Sayeed Visiting Fellow in Islamic Art, Bye-Fellow of Pembroke College, Cambridge University

The imperial mosques of Istanbul dominated the landscape of the Ottoman capital, and remain an integral feature of the city's urban fabric. This field seminar offers a comprehensive survey of these monuments, from the converted sixth-century church of Hagia Sophia to less familiar nineteenth-century examples. As well as tracing their evolution as a category, the course will also explore the mosques' artistic and social significance. This investigation will in turn provide a more general overview of Istanbul's varied architectural heritage.

Art History O4XXX. Istanbul: Heritage and Public Space. 2 points.
Rachel Iannacone.

This course will examine the heritage of Istanbul through the lens of public space. It will tackle aspects of the contemporary city, its public spaces and address heritage issues. On-site assignments and presentations will draw from the monumental past of the city to better understand contemporary Istanbul as a rich cultural tapestry of heritage and use. Students will gain an understanding of scholarship and theory about public space from a variety of perspectives including Geography, Architecture, Anthropology, Urban Planning and Public Policy. Students will conduct on-site observations and surveys of public spaces in Istanbul examining factors that affect behavior in public spaces as well as the experience of heritage such as architecture, landscape, sound, weather, commerce, transportation and traffic congestion.
Holger A. Klein is the Chair of the Department of Art History and Archaeology at Columbia University. Professor Klein is the Columbia Faculty Director for the program.
Ünver Rüstem (on-site Program Director) is the Fari Sayeed Visiting Fellow in Islamic Art, Bye-Fellow of Pembroke College at Cambridge University. He specialises in the art and architecture of the Islamic world, with a focus on the Ottoman Empire in its later centuries. He is particularly interested in East-West intersections and interactions, and his BA and MA, both from the University of London (SOAS and UCL), were jointly in Islamic and European art history. He earned his doctorate at Harvard University, where he wrote a dissertation on the architectural transformation of eighteenth-century Istanbul, a project for which he was awarded a Junior Fellowship at Istanbul's Research Center for Anatolian Civilizations. Before coming to Cambridge, he was a Mellon Post-Doctoral Teaching Fellow and Lecturer at Columbia University.

Dr. Rüstem's research cuts across media and genres. His first article, which in its draft form won the 2009 Margaret B. Ševcenko Prize for the best unpublished article on Islamic art by a young scholar, explores the reception of illustrated Islamic manuscripts as revealed by a group of Ottoman textual inserts added to the famous Shahnama (Book of Kings) of Shah Tahmasp. His forthcoming publications include an article on the importation of marble tombstones from Istanbul to Cyprus, edited translations of two later Ottoman primary sources on architecture and its ceremonial context, and a coauthored essay about a unique jewelled gun commissioned by Sultan Mahmud I. At present, he is writing a book on Ottoman Baroque architecture, which will be the first major anglophone study devoted to the subject, and he is also working on the Ottomans' use of costume books and clothed mannequins to represent their empire to foreign audiences between the seventeenth and nineteenth centuries.

Nikolas Bakirtzis is an Assistant Professor at The Cyprus Institute.  He  studied Archaeology and Social Anthropology the Aristotle University of Thessalonike in Greece and received his PhD in Art and Architectural History from Princeton University in the U.S. His research and publications concentrate on the material culture, the historic landscapes and the architectural heritage of the Early Christian, Medieval and Early Modern Mediterranean. He was awarded a Dumbarton Oaks Junior Fellowship, an Honorary Whiting Fellowship in the Humanities and has been a Senior Fellow at the Research Center for Anatolian Civilizations of Koc University in Istanbul and a Mellon Postdoctoral Fellow and Lecturer in Columbia University's Department of Art History and Archaeology. During the 2008-2009 academic year he was Cass Gilbert Visiting Assistant Professor in the School of Architecture and Research Associate at the Center for World Heritage Sites of the University of Minnesota. He has been active in numerous archaeological and curatorial projects in Greece, Cyprus and the U.S. Among his research activities, he directs Princeton University's "Mt. Menoikeion Seminar," an interdisciplinary educational project in Northern Greece organized by Princeton's Seeger Center Hellenic Studies, which studies the art, archaeology and anthropology of one of the foremost centers of Byzantine monasticism.

Dr. Bakirtzis was awarded a Marie Curie International Reintegration Grant by the European Commission and joined STARC in June 2009 to direct the research project TIEM - Tracing Identity in the Eastern Mediterranean; A Digital Survey of Late Medieval Monuments in the Eastern Mediterranean Islands. In May 2012 he assumed the position of Assistant Professor at STARC where he has been active in various other research and outreach activities such as the collaborative project with the Department of Antiquities for the study and preparation of Management Plans for the UNESCO World Heritage Sites of Cyprus, the development of the state-of-the-art RTI Imaging facility for archaeological objects and works of art at the Cyprus Institute, and the Antikythera Exhibition in Paphos and Nicosia.

Rachel Iannacone received her Ph.D. from the History of Art Department at the University of Pennsylvania, where she was trained as a historian of 18th, 19th and 20th century architecture and landscape architecture. Her research interests focus on the study of the built environment within its historical and social context and the ways architectural design and urban planning reflect the intricate networks of public life. Professor Iannacone is working on a book that explores the Small Parks Movement in New York City. She is exploring how these parks were used and, in turn, adapted by their users. An article based on that work recently appeared in Gardens and Cultural Change: A Pan-American Perspective, edited by Michel Conan and Jeffrey Quilter (Dumbarton Oaks, 2008). Additional work also appears in Robert Moses and the Transformation of New York (Rizzoli 2007), edited by Hilary Ballon and Kenneth Jackson.