How is COVID-19 affecting climate change and the power industry? David Sandalow: We are in the middle of two global crises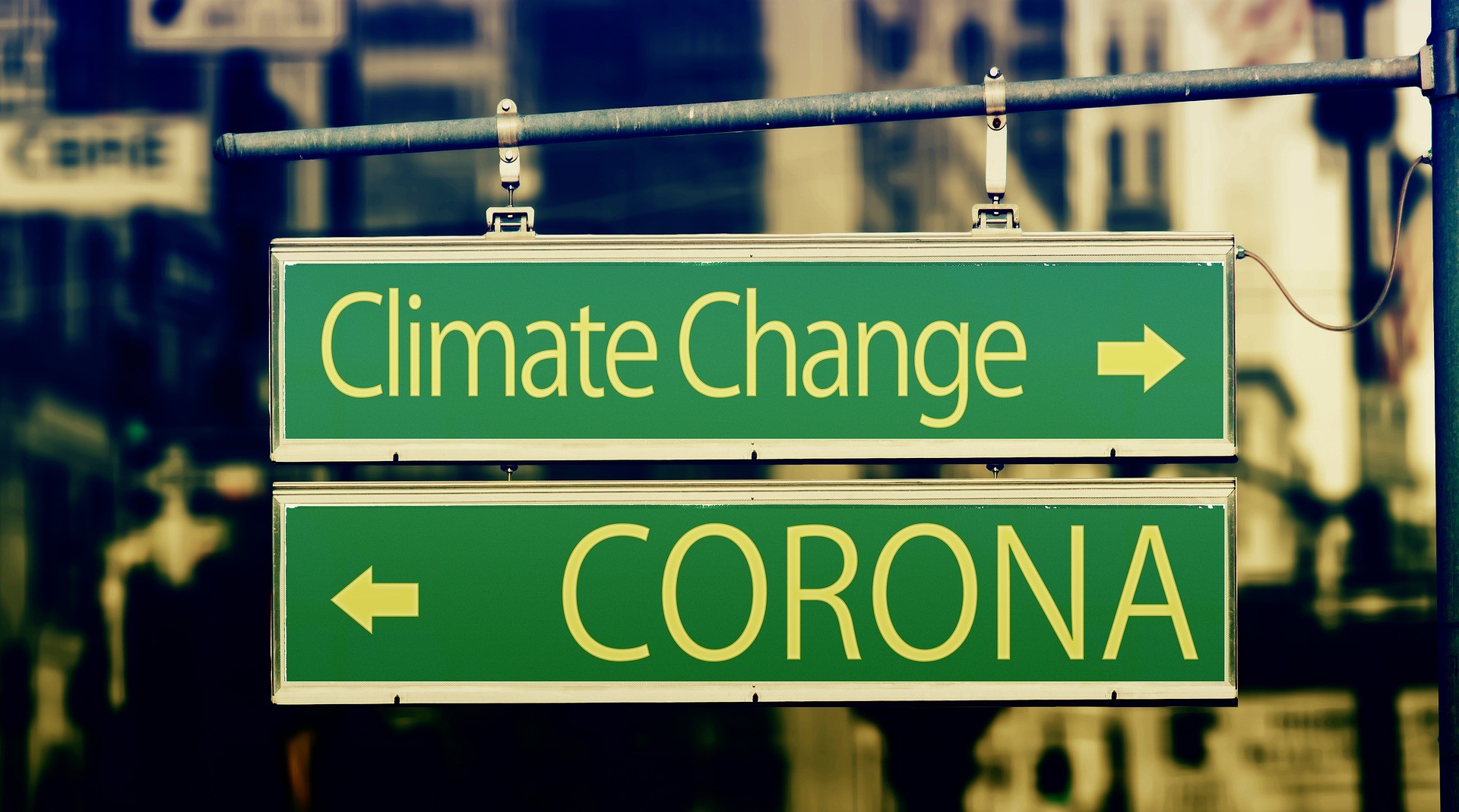 In the past few months, COVID-19 has tragically killed more than 200,000 people worldwide and dramatically disrupted the lives of billions. Unfortunately, this public health crisis, many experts say, is likely to haunt us for many months or even years to come.
The coronavirus is not the only threat to the health of the planet. David Sandalow, Inaugural Fellow at Columbia's Center on Global Energy Policy and co-Director of the Energy and Environment Concentration at the School of International and Public Affairs, warned at a Columbia Global Centers | Beijing webinar on April 29 that the pandemic could make the climate change problem worse, if economic recovery relies upon the 20th century high-carbon technologies.
Lower greenhouse gas emissions due to COVID-19 restrictions are only a short-term phenomenon, Mr. Sandalow stressed, and governments should seize the opportunities for green, low-carbon economic recovery.
Mr. Sandalow also urged for more cooperation between the US and China. In fighting global challenges, like the COVID-19 pandemic and climate change, he said, "We must find ways to work together when it is in both our interests – and in the interest of the rest of the world."
Concentrating on China's energy sector, Kevin TU, Fellow at Columbia's Center on Global Energy Policy, emphasized the significance of national energy security. To secure its energy supply, China is prioritizing the exploitation of renewable energy, while making the most of all kinds of resources.
He suggested that China's economic recovery can be observed through the lens of power industry, whose consumption has dropped by 6.5 percent in the first quarter compared with last year and whose key component is coal power. As carbon emissions from the coal power plants in China account for over 11 percent of the world's total number, the Chinese government is trying to replace those plants with clean energy. Photovoltaic power, for example, has been a breakthrough in cutting carbon emissions, but since coal power is a major boost to its economy, the change could cut into China's GDP as well.
Currently, there are two concerns to be addressed, the possible resurgence of the coronavirus and the transparency of the energy data upon which strategic decisions are based. According to Mr. Tu, China could take the chance to make a green economic recovery plan, like some western countries did.
Building on China's endeavor to low-carbonize its power industry, Hong MIAO, World Resources Institute's China Energy Program Lead, foregrounded the nation's development of infrastructure for clean energy. The heart of this effort is to stabilize employment, finance, trade, investment, and expectation, which took significant effect during the pandemic. The State Grid is expected to invest 180 billion yuan ($25.5 billion) this year in ultra-high voltage and attract 360 billion yuan ($50.9 billion) worth of nongovernmental investment.
Bloomberg Analyst Hanyang WEI added that for clean energy to be usable and truly clean, a balance among production, storage, and consumption needs to be achieved. Meanwhile, LONGi Senior Manager Alan WANG remarked that the pandemic could be a touchstone for the nation to establish a market-oriented environment for clean energy, as high-tech companies are being sifted through in terms of technological competitiveness. "We're now recovering and upgrading our economy at the same time," said Jing YUAN, Program Officer at Energy Foundation China.
Webinars on COVID-19
The webinar serves as one of Coronavirus thematic series program of Columbia Global Centers | Beijing.
Since the coronavirus outbreak, Columbia Global Centers | Beijing has been working closely with experts and scholars from Columbia University, Peking University, Chinese Academy of Sciences, and other institutions to help audience understand the virus and the mental health conditions of frontline medical staff and people affected by the virus outbreak, as well as to provide solutions and suggestions for improvement.