Incubating Innovation in India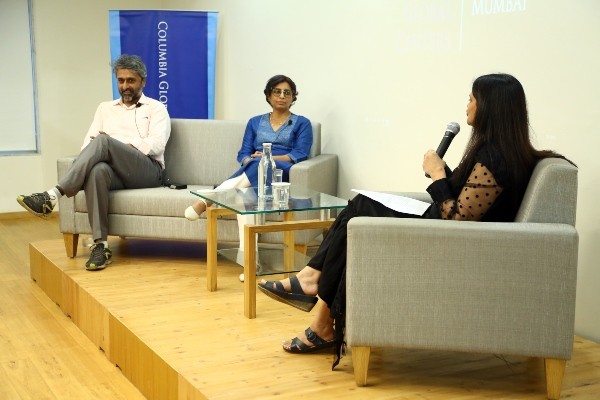 India is the third largest startup ecosystem in the world, behind only the United States and China, according to a recent report by Nasscom and Zinnov. Startups are supported by incubators, typically in the early stages of product and customer development. Incubators add value by providing coaching and mentorship, workspaces and makerspaces, and by interfacing with other stakeholders in the innovation ecosystem critical to startup success. In India, incubation began in the 1980s through government efforts and has since been expanded by both the public and private sector. Today, the total number of incubators is well over 200. This statistic indicates a booming startup economy, in terms of startups getting formed, funded, and the valuations achieved. On the other hand, as a society, urban India faces some of its biggest challenges to date: water scarcity, air pollution, rising volumes of food and plastic waste, traffic congestion in urban zones, among others. Taken together, these two occurrences call for incubators to evolve their role in supporting startups that are creating solutions to these grand challenges of our times.
As part of its Urban Works Innovation Challenge project, Columbia Global Centers | Mumbai hosted a panel presentation entitled 'Incubating Technology Solutions: Perspectives on India's Innovation Ecosystem' that was followed by a discussion moderated by the Center's Director, Dr. Ravina Aggarwal, on June 25, 2019.  The panel featured two distinguished speakers, Pratap Raju and Sunita Singh. Pratap Raju is the Founder of Climate Studio, where he is building local ecosystems for climate entrepreneurship. He is also the National Lead for India for Climate Launchpad, the world's largest green business idea competition started by Climate-KIC, the EU's main climate initiative. Sunita Singh is the Executive Vice President, Global Initiatives at Wadhwani Foundation and the Co-founder of the National Entrepreneurship Network (NEN).
India's entrepreneurial ecosystem is two-fold: high growth startups mostly driven by technology, and small businesses mostly operating in non-metro cities and towns. Ms. Singh illustrated how small business entrepreneurship is necessity-driven and not great at solving systemic issues at scale, and argued that it is important for these small and medium enterprises to show growth readiness and shed the fear of failure. Mr. Raju pointed to persistence as a crucial attribute for potential startup success. While technical talent can be nurtured, being resilient against all odds separates a sustainable startup from a startup that could fail at any time.
Both speakers emphasized the importance of metric. Ms. Singh proposed that if a startup's marketplace is the social development sector, then they need to navigate a multi-stakeholder space comprising of atypical players such as non-profit organizations, farmer collectives, self-help groups, and various branches of the government. Elaborating on this further, she remarked that it is the job of foundations to bring about market readiness and create enabling environments when dealing with social issues that have no clear-cut market opportunities for startups. She spoke of the importance of hard data and reminded the audience that even the social sector, known for its focus on inputs rather than outputs and outcomes, is gradually evolving its ways. Mr. Raju described how measuring the impact of incubators and accelerators is difficult since metrics such as funds raised could be momentary successes resulting in eventual failure.
Ms. Singh also highlighted the role of universities in inculcating an entrepreneurial culture. She argued that it is necessary for college campuses to celebrate all entrepreneurs and not just the unicorns, and nurture diversity.
The inputs provided by the speakers sparked a lively discussion from the audience that comprised investors, social entrepreneurs, techies, students, and members of government organizations.