Information Sessions for Prospective Students
As a hub for intellectual engagement and knowledge dissemination, Columbia Global Centers | Mumbai regularly hosts local students and educators in its various programs and events. Recognizing a deep interest among Indian students to learn more about programs at Columbia University, the Center recently organized two information sessions for students, educators, counselors and parents.
The first information session covered important details on Columbia University's MA in Statistics program under its Department of Statistics, largest among Ivy League universities. Held on November 16, the session was led by Dr. Anusha Shrivastava, Director of Career Development and Alumni Relations for MA programs. The session introduced the program's world class faculty and wide-ranging courses; emphasizing its focus on enabling students to create real world solutions. Dr. Shrivastava elaborated on opportunities for research and future employment in the burgeoning fields of data science, machine learning and artificial intelligence, among others, stressing Columbia University's location in the heart of New York City as a financial nerve center with a vibrant start-up culture.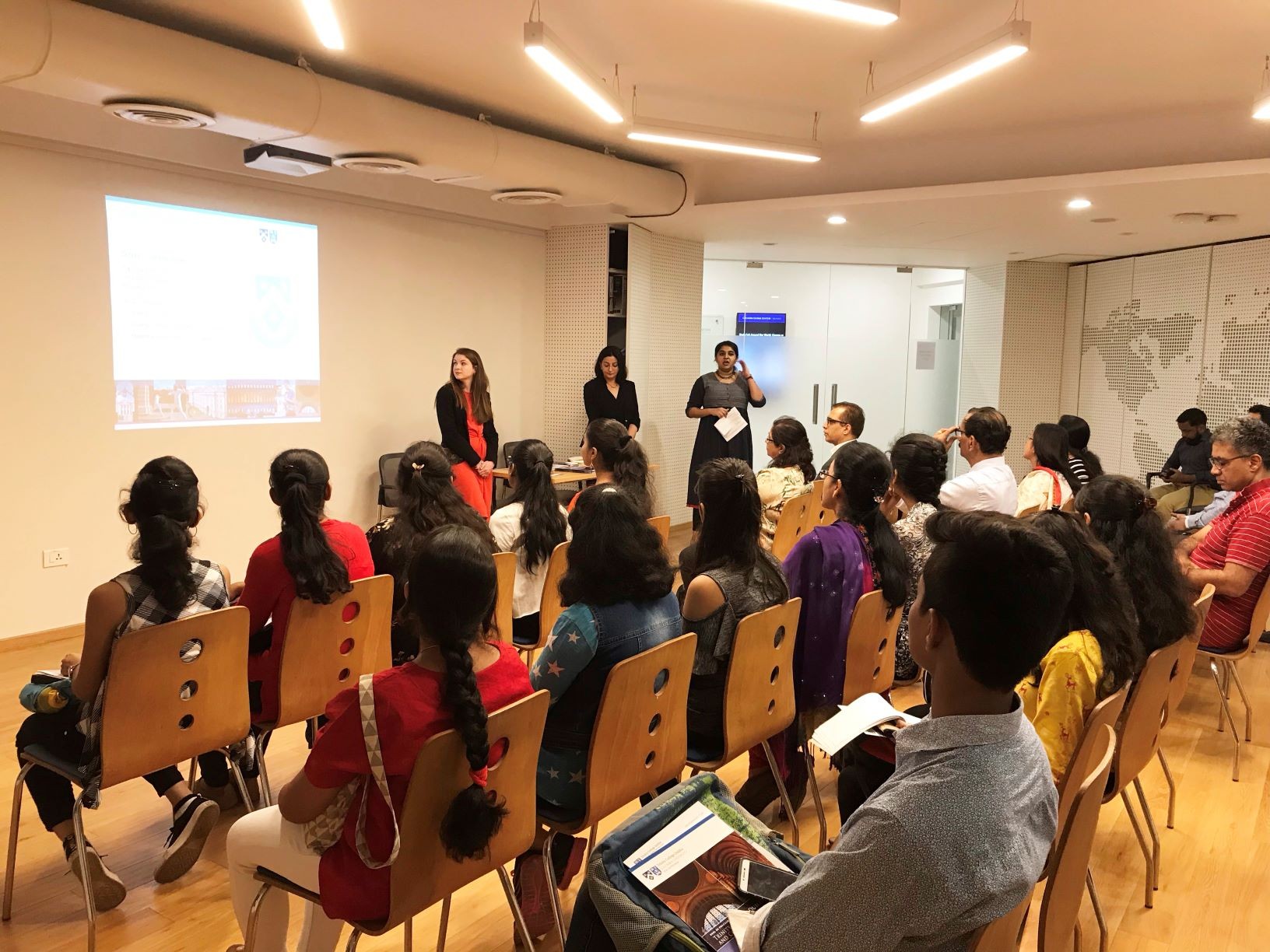 The Center organized a second information session on Columbia University and Trinity College Dublin's newly launched Dual BA program. With four years equally divided between Dublin and then New York, the program offers a unique international undergraduate experience with a global perspective and the opportunity to graduate with two degrees.  The session delved into various aspects of studying in the distinct academic, social, and cultural environments at both the world-renowned research universities. Students accepted to this non-traditional undergraduate program housed in Columbia University's School of General Studies will be able to pursue a rigorous undergraduate education in areas of the arts and humanities with the option of majoring in disciplines such as History, Political Science, English, and European, South Asian, Middle Eastern and African Studies. This information session was held on November 20 with representatives from both universities.
Both the information sessions were followed by question and answer sessions, and covered comprehensive details on admissions, financing and scholarship opportunities, student life and support, career guidance and the opportunity to become a part of Columbia University's global alumni network.