Innovations for Sustainable Workplaces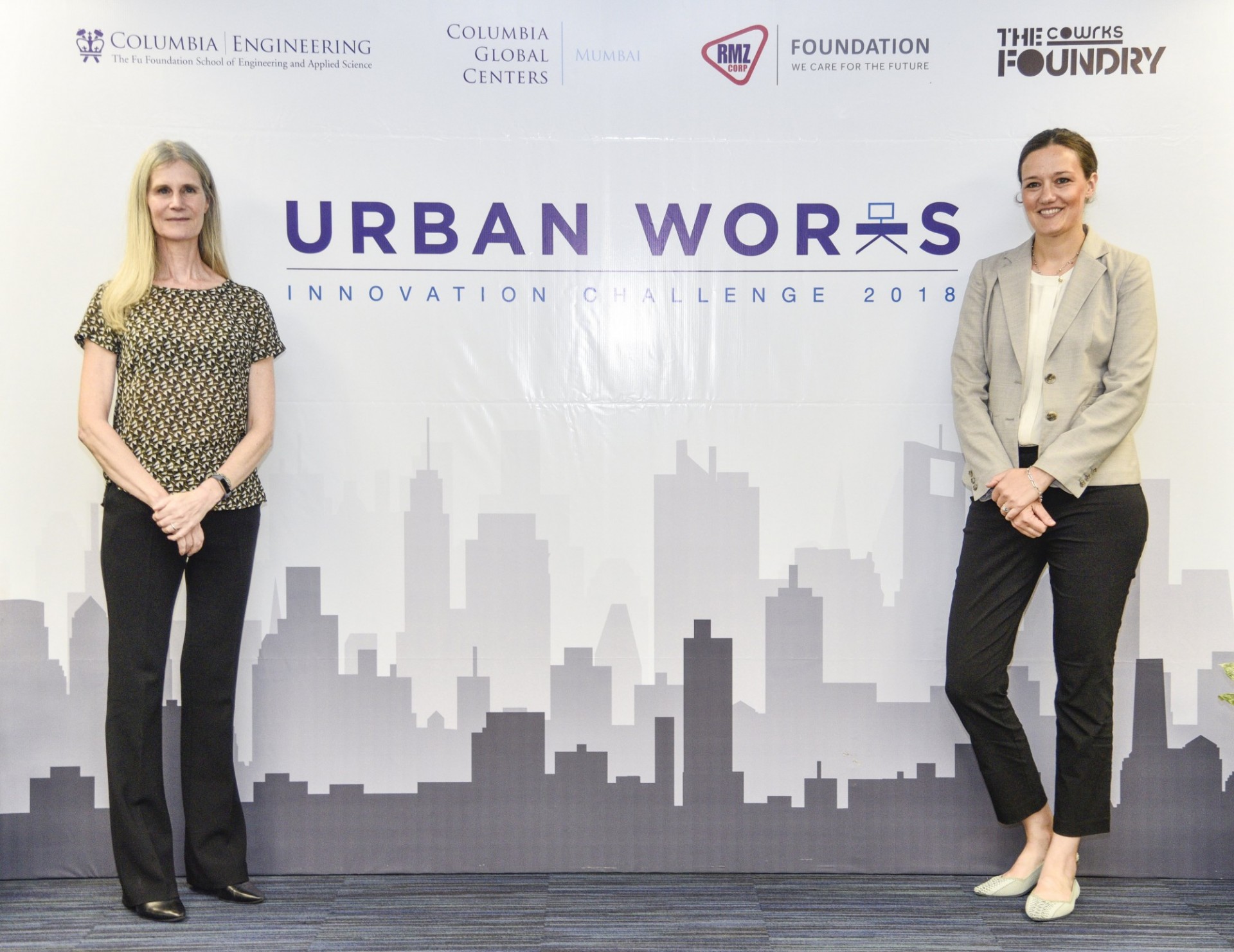 As part of its ongoing initiative, the Urban Works Innovation Challenge, Columbia Global Centers | Mumbai announce its inaugural 2018  challenge that focuses on designing product and service solutions to transform 21st-century workplaces in India into sustainable environments. The Center partnered with the Fu Foundation School of Engineering and Applied Science at Columbia University and the CoWrks Foundry to design the process and reach out to students and young entrepreneurs.
During the month of August, seminars were organized in Bengaluru and Mumbai to provide guidelines and provoke creative design-thinking among potential applicants.  Patricia Culligan, Professor of Civil Engineering at Columbia, presented a framework for urban infrastructure difficulties faced by stable and aging, shrinking, and growing cities.  She identified lack of monitoring of indoor and outdoor air quality, scarcity of fresh water, inadequate urban storm-water management, and the lack of robust solid waste management as pressing problems.  Professor Culligan provided examples of innovations and products emerging from research and design activities at Columbia University's School of Engineering in New York.  Her presentation was followed by an interactive talk on innovation methodology and process Ivy Schultz, Director of Entrepreneurship, who introduced the concept of Lean Launchpad methods and emphasized the importance of customer discovery for design challenges.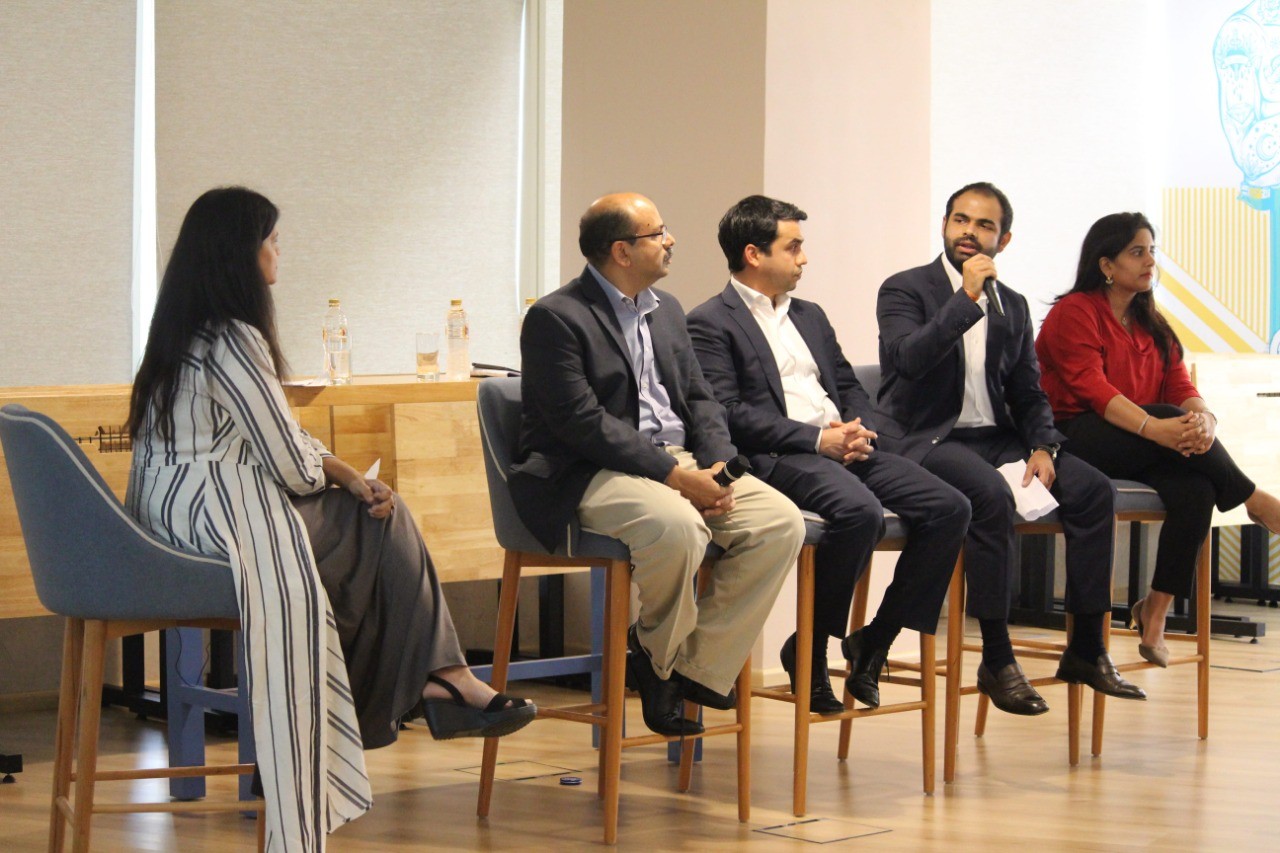 In September, a panel discussion was moderated by the Center's Director, Ravina Aggarwal, to showcase opportunities and complications facing the Indian businesses sector in adopting environmentally sustainable policies and practices in their workplaces.  The panelists, comprising business leaders and experts in the field, discussed environmental issues such as clean air and energy, green technologies, and natural resource conservation.  Speaking on the positive impact of sustainable planning on business outcomes, Sharad Sanghi, Managing Director and CEO of Netmagic Solutions, spoke of sustainability and how it could reduce the cost of services if businesses were more energy efficient. Pirojsha Godrej, Executive Chairman of Godrej Properties, added that a growing number of Indian businesses are ready to incorporate environment-friendly solutions at work. Yet pointing to some of the reasons why sustainable practices are not uniformly adopted in industry even when it makes business sense, Shom Hinduja, President- Alternative Energy and Sustainability at the Hinduja Group, spoke of lack of awareness as one of the main challenges.  The fourth panelist, writer Aparna Piramal Raje who writes a popular column, Head Office, for Mint, shared her thoughts on the intersection between urban planning, market forces as well as the role of the government, in ensuring environmentally-conscious businesses.