Istanbul Center Stories: Michelle Lee, Global Thought'19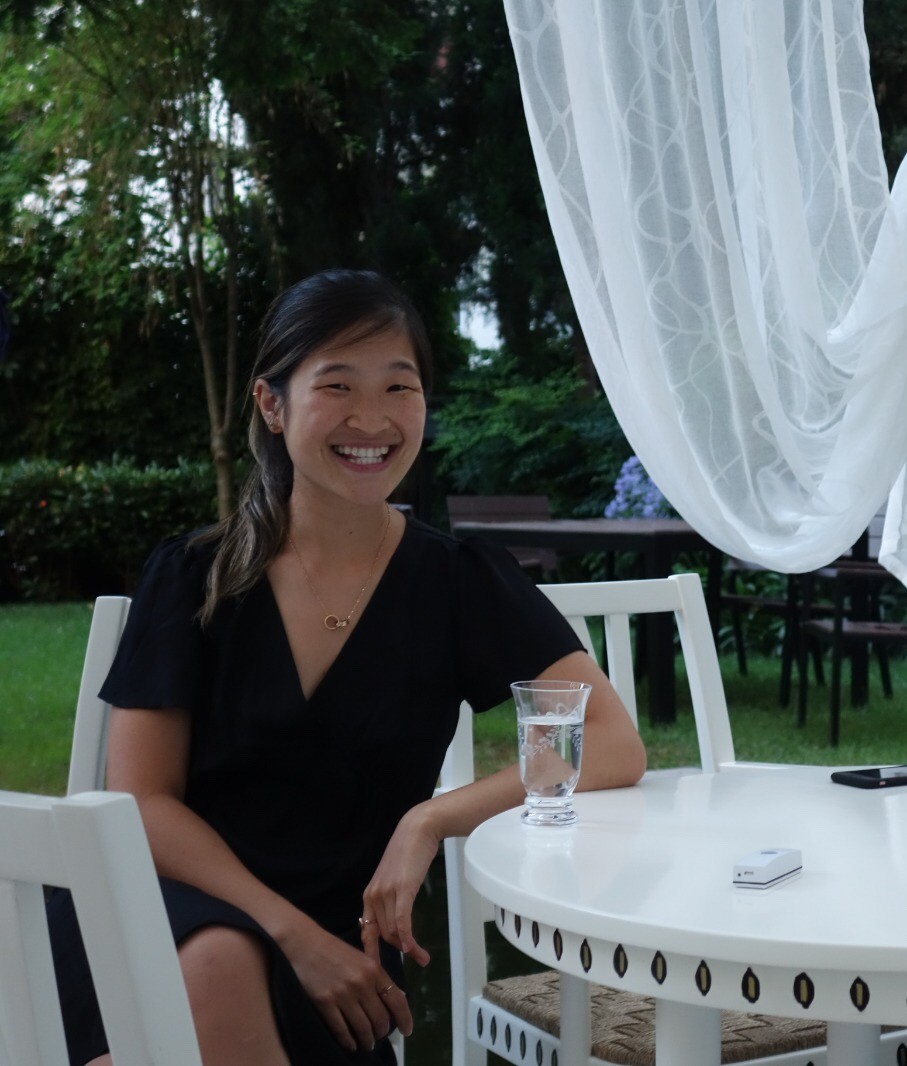 I spent the summer of 2019 working at Columbia Global Centers | Istanbul, where I had the unique opportunity to interact with a vibrant, local community and experience another global city after studying in the global city of New York. I lived in the heart of Cihangir—a bohemian neighborhood that is home to some of Turkey's most prominent writers, artists, and intellectuals, including Columbia professor and Nobel Prize-winning novelist Orhan Pamuk. One of my most memorable experiences was reading Pamuk's memoir, Istanbul: Memories and the City, as I wandered the same streets and visited the same cafes he once haunted.
During my time at Columbia Global Centers | Istanbul, I helped streamline and improve communications with Columba students, alumni, faculty, donors, event speakers, and local professors, students, and guests. Some of my main projects included editing and putting together the annual report and creating a database of Turkish-American scholars for future programming.
I got to see the full range of Columbia Global Centers activity, from meeting with incoming Columbia students, to helping plan projects and events, like an entrepreneurship workshop for local high school students and a mobile technology project to improve refugees' access to healthcare. I also had the privilege of attending the last Studio-X Istanbul event, where a Columbia alum discussed her mid-career jump into the world of art. 
The best part, however, was simply working alongside the warm, welcoming staff of Columbia Global Centers, who introduced me to Turkish yogurt soup, invited me into their homes, and got me into the habit of drinking strong Turkish tea and thick Turkish coffee throughout the day. They were my support system and friends as I navigated the bustling, sometimes overwhelming city. 
In addition to my work at Columbia Global Centers | Istanbul, I volunteered with the UNDP Istanbul International Center for Private Sector in Development (IICPSD)—one of six UNDP Global Policy Centres, dedicated to leveraging the role of the private sector in development. Pulling from my own private sector experience and academic interests, I researched and wrote about the impact of inclusive business models on Syrian refugees in Turkey (published here). 
Ultimately, working at Columbia Global Centers | Istanbul was an opportunity to take what I had learned from my MA program—global theories, frameworks, and ideas—and apply it to a specific local context. Istanbul was quite simply a conundrum rolled into one: modern, spiritual, ancient, fast-paced, European, Asian, melancholic, hopeful, mysterious, and inviting. From wandering the colorful backstreets of Balat and Fener, to cruising along the glistening Bosphorus, to being swallowed whole in the hubbub of Galata bridge, I was delighted to explore all its nooks and crannies.
Istanbul is impossible to pin down. Just as countless empires, religions, languages, and cultures have moved through its borders, its identity has shifted continuously. Yet one thing remains consistent: the warmth of its people. I hope to be back soon.