Learning from Mumbai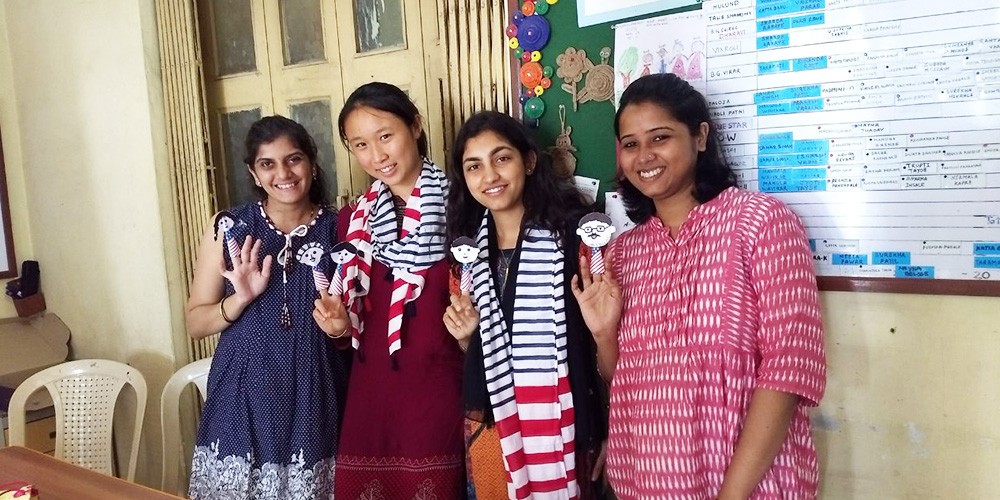 Nivita Arora is studying computer science at Columbia University's School of Engineering but her internship this summer had little to do with her major. In fact, the only connection between the two was that she used a computer for both. According to her, the fact that it was unrelated to prior life experiences, made the internship all the more rewarding. "It changed the way I view the job industry, and made me re-evaluate how I want to spend my life," she said.
Since 2013, Columbia Global Centers | Mumbai has been hosting the Columbia Experience Overseas (CEO) program sponsored by the Columbia University Center for Career Education. The program offers undergraduate students a high quality internship experience in a diverse array of industries and organizations through alumni and employer partnerships.
"Before I even entered college, I knew I wanted to do a semester-long study abroad program. I had no clue where I might go, but I was fully committed to executing this idea. When I finally began looking into Columbia's study abroad options, I came across CEO; rather than taking an entire semester off from my limited four years at Columbia, I could spend a summer interning in a new city. Instead of taking classes and staying contained within a college bubble, I could experience daily life and work in another part of the world," she said. This made Arora forgo her study abroad plans, and apply for the CEO program instead.
From June to August, Arora and Sunny Chen, a student at Columbia College, interned with Mumbai Mobile Creches (MMC), an NGO that spotlights migrant laborer communities across the city while four other Columbia students interned at AZB & Partners, Spencer Stuart and Teach for India. "Working at an NGO was a completely new experience for me. Although we mainly worked at the office, every few weeks they would take us to one of their construction site centers, to learn about how they operate and see what our work was going towards. It was amazing to see such a small organization implement such a widespread effort, helping thousands of neglected people. I've always dedicated a lot of my spare time to volunteering and grassroots work, but I had never considered it as a potential career choice. Now, I could easily imagine dedicating the rest of my life working at MMC," said Arora.
As globalization increases, international cultural exposure and work experiences become important to successfully navigating and meeting the demands of a changing work environment. As part of the CEO program, students spend eight weeks between interning with leading for-profit and non-profit organizations in Mumbai. "At a point in my life where I'm halfway through college and still scarily unsure about my future, this summer has been an incredibly useful experience," said Arora.
And her advice to fellow students? "The most important thing to remember is to make sure you aren't swept into the routine of getting up in the morning, going to work, and returning to your room. There are so many opportunities to experience life in a different city with a different culture and you should try to make use of everything you can while you're there."