MBA Students Trek Through Patagonia in Leadership-Forming Expedition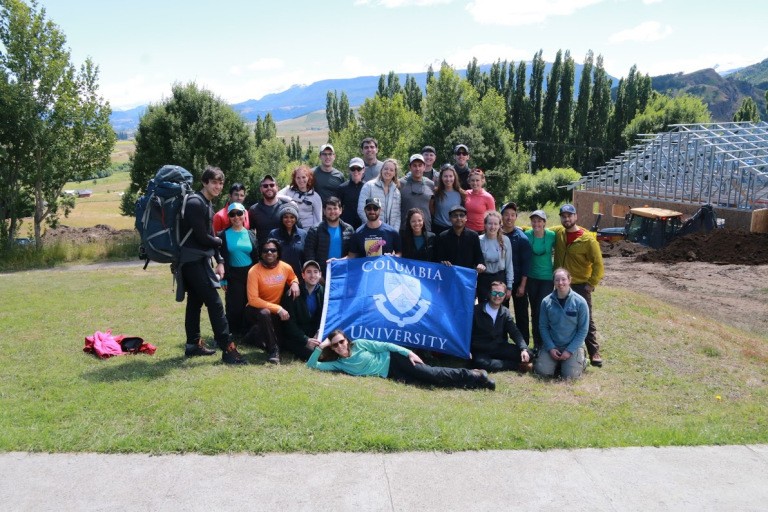 Beginning January, thirty students from Columbia Business School (CBS) went on a 10-day backpacking expedition to Chile's Patagonia region, part of annual led by Michael Morris, a professor in CBS's Management Division and at Columbia's Psychology Department, and also involving instructors from the National Outdoor Leadership School (NOLS).
"Some students refer to the trip as 'Patagucci,' the implication being that an opportunity to earn 3 academic credits while hiking in the Chilean wilderness must be a business school boondoggle," writes one of the trip participants Elizabeth Weiland (MBA 19) in a thought-provoking, descriptive blog post. "I'm fairly sure the mental image conjured by most people is of a bunch of students decked head-to-toe in Patagonia mountaineering apparel, sitting around a campfire with marshmallows, singing camp songs. The reality was very different."
The journey - which teaches technical outdoor skills, sustainable environmental practices, and decision-making approaches in challenging situations - forms part of a global immersion course about Chile and its natural-resources based industries.  The class is offered by the Jerome A. Chazen Institute for Global Business, which serves as the hub of international activity at CBS.
The trip is preceded by Campus sessions led by Morris, with coursework about teamwork in the expedition context as well as about land conservation models in Chile.  In order to get a broader view of the Chilean economy, the students also visited a major copper mine, Los Bronces (66 km outside of Santiago), the new lines of the Metro de Santiago that have raised economic opportunities for outlying neighborhoods, and the Casona Veramonte Winery known for its organic and biodynamic techniques.
During the expedition in Patagonia, students hiked and camped for nine evenings, sleeping in tents on the mountain and preparing their own meals. In exploring this remote part of the world, hacking through dense vegetation to advance and confronting difficult situations, they learned the importance of teamwork, resilience and tolerance for adversity and uncertainty - skills relevant in today's global economy.
"Other global immersion programs can keep their 3 and 4-star hotels, their balloon rides over temples, their drinks by the beach and their multi-course meals. [In] Patagonia, we sacrificed toenails, patches of skin, broken trekking poles, and boots whose soles detached mid-trip. With our blood, sweat, and tears, we put the 'immersion' in global immersion program," says Weiland. "It was worth every blister and bruise." 
To see the Pictures Gallery, click here (Photos: Chazen Institute Travel blog.)